Event Information
Refund Policy
Contact the organizer to request a refund.
Eventbrite's fee is nonrefundable.
ICare4Autism Annual International Autism Conference - ASD and Anxiety in Extraordinary Times
About this Event
This conference features speakers from around the world, who are top researchers and activists in the autism world. They will be discussing the rigors of anxiety on people who are on the autism spectrum, and the latest research about CBD and autism.
----------------
CONFERENCE AGENDA
----------------
8:30 AM-9:00 AM: Welcome and Opening Remarks
Speaker: Joshua Weinstein, MBA, Ph.D.
Dr. Joshua Weinstein, Founder and CEO of The International Center for Autism Research and Education, will address conference attendees in his opening speech.
Breaking the Cycle of Anxiety for Adolescents with ASD – A School-Based 'Facing-Your-Fears' Intervention
Speaker: S.Mariam Aljunied, Ph.D. (Singapore)
Notwithstanding the current crisis and pandemic, children and adolescents with ASD often experience challenges in school settings that stem from anxiety (Rotheram-Fuller MacMullen, 2011). Efficacious specialized interventions are frequently unavailable in school settings, and there are often disparities in access to mental health services (Van Acker & Mayer, 2009.) In this talk, Dr Mariam will share her experience working with mainstream schools in Singapore to design and implement an evidence informed intervention based on Cognitive-Behaviour-Therapy (CBT) to help adolescents with ASD overcome their anxiety – "Facing-Your-Fears" program. Systematic evaluations of the program efficacy show positive results and encouraging feedback from parents and schools (Drmic, Aljunied & Reaven, 2017); this prompted the Ministry of Education to scale-up this intervention to all secondary schools in Singapore.
ASD Service Provision: Covid-19, Autism and an Indian Experience
Speaker: Merry Barua (India)
Covid-19 has brought in an unforeseen and completely new dimension into our lives. Complex as it is for the neurotypical, it is more so for individuals with autism spectrum conditions. The unpredictability of the times adds to the complexities inherent in the situation. This presentation will talk about the impact on the individuals and families that are served by Action For Autism - covering both the challenges and the learnings.
Real Life Experiences of Medical Cannabis Treatment in ASD
Speaker: Gal Meiri, M.D. (Israel)
Lunch Break
Supporting Autistic Individuals to Cope and Thrive During Uncertain Times
Speaker: Stephen Shore, Ed.D. (USA)
Genetic overlap between Autism and Anxiety.
Speaker: Hakon Hakonarson, M.D., Ph.D. (USA)
Autism is a complex developmental disorder that is highly heritable. We have uncovered genetic variants that impact the signaling function of the metabotropic glutamate receptor (mGluR) genes, where communication between neurons that are involved with the acquisition of learning, memory, attention, cognition, sleep and various other important biological functions such as calmness is disrupted. These mutations in the mGluR signaling show strong association with autism, anxiety, mood/depression and attention deficit disorders, all of which are common comorbid symptoms in children with autism. As anxiety is particularly common among children with autism and frequently a key reason why it is so difficult to treat autism with behavioral measures or medications, we have undertaken studies to determine if drugs that activate mGluR signaling may benefit children with severe autism and comorbid anxiety. Results from initial pilot studies will be discussed here.
Novel Therapeutics for Autism Spectrum Disorder.
Speaker: Eric Hollander, M.D. (USA)
Closing Remarks
Speaker: Joshua Weinstein, MBA, Ph.D.
Download our official app here to access event logistics, documents, survey and interact with other attendees.
For better conference experience please download our app:
Visit us for more info: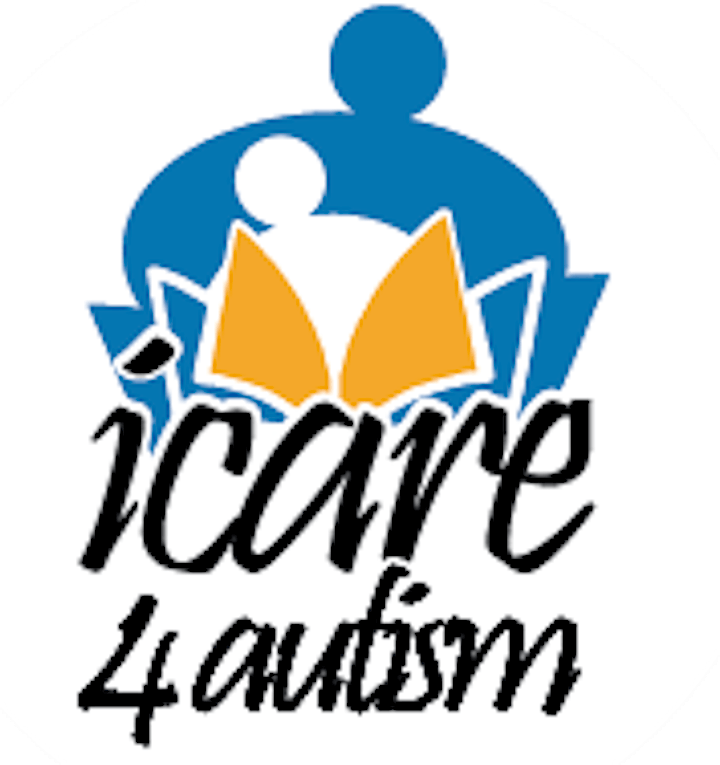 Date and Time
Location
Refund Policy
Contact the organizer to request a refund.
Eventbrite's fee is nonrefundable.