International Affairs and Communities of Color: Leveraging experiences, connections and knowledge of our veterans and other national security officials to help solve contemporary issues facing communities of color.

Saturday, February 18, 2017 from 10:00 AM to 12:00 PM (CST)
Event Details
The recent events in America have underscored the work that needs to be done to promote, and advance communities of color. The purpose of this program is  see how we can leverage the experiences and talents of members of our communities with international experiences in this on-going, and likely increasing struggle. 

There is a long, and storied history of African Americans engaging with other international communities for inspiration, support and leverage in their fight for social justice in America. Whereas, the global war on terror and the expansion of U.S. engagement overseas has given many veterans of our community the opportunity to obtain experiences, and build relationships with communities around the world that are going through many problems similar to our own.

We hope to explore some of the lessons these veterans have learned during a panel discussion that may be applicable to ongoing movements, such as community policing, national  security, economic development and discuss how we can better enable these individuals to utilize their talents in a productive manner.
 In Partnership with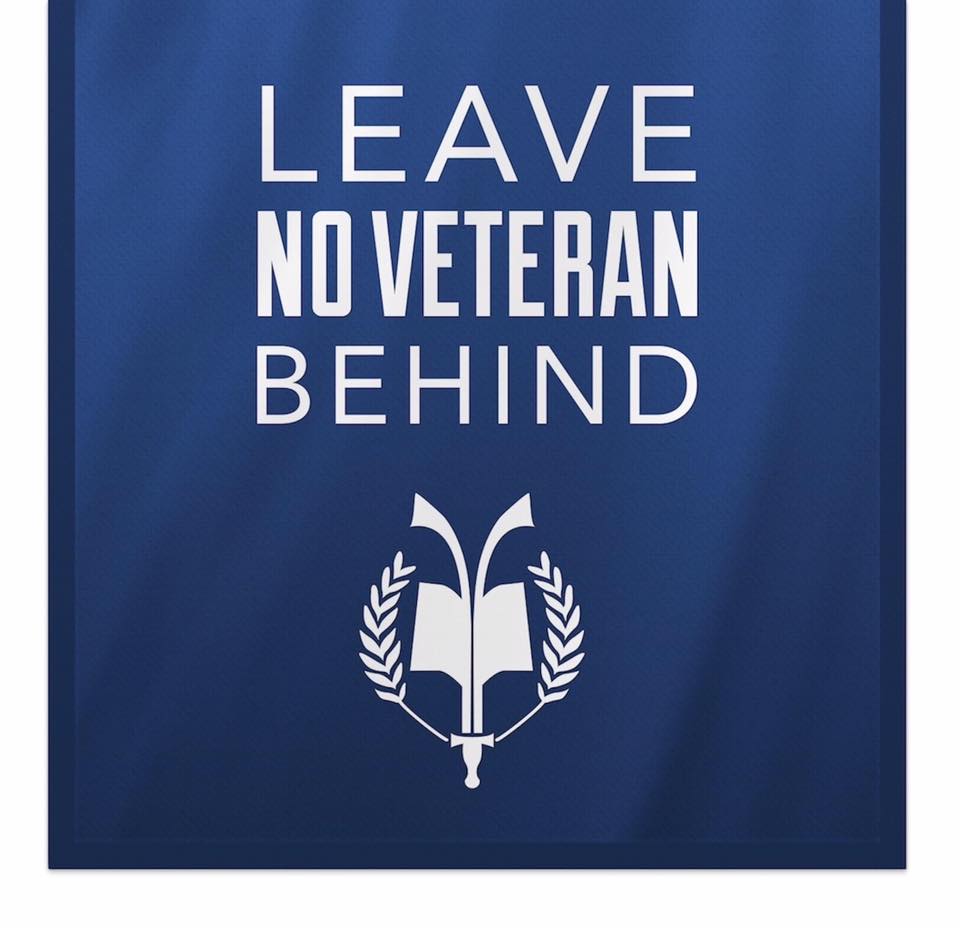 Hosted by Terrell Brown ABC7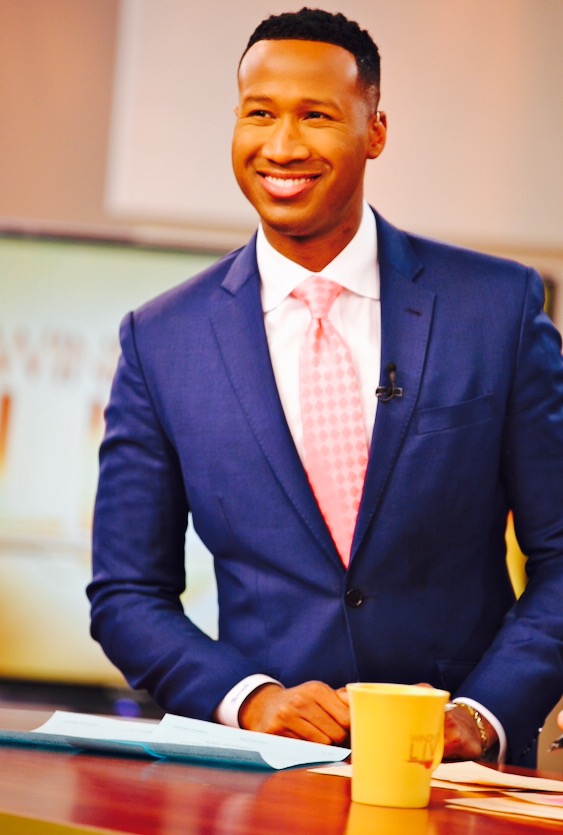 Featured Keynote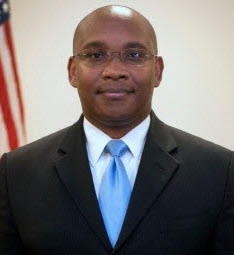 Anthony "Tony" Johnson is a national security professional with over 20 years of experience.
Most recently, Tony served as the Department of Defense Liaison to the U.S. Department of State, for the Security Governance Initiative. From 2011-2013 he served as the Advisor for Special Operations and Irregular Warfare in the Office of the Assistant Secretary of Defense for Special Operations/Low-Intensity Conflict at the Pentagon. Tony has also served as a senior research analyst for the Defense Science Board; a technical consultant to the Defense Systems Management College; and advised senior leaders at the Departments of Defense; Education; Homeland Security; Housing and Urban Development; Treasury's Internal Revenue Service.; and the Defense Advanced Researched Projects Agency. Tony began his career as a U.S. Naval Officer leading afloat signals intelligence and Information Warfare teams in direct support of U.S. Sixth Fleet operations, and serving on the staff of Commander-in-Chief, United States Naval Forces Europe. His expertise includes Defense Institution Building; U.S. Foreign Policy; U.S. Intelligence; military capability assessments; Security Assistance, Cooperation, and Governance; regional strategy and security reviews.
Tony is a Security Fellow with the Truman National Security Project, and most notably, the Co- Founder and Co-Director of the Truman TruDiversity Initiative, which advocates for diversity and inclusion in the U.S. foreign policy and national security workforce. He is the Vice Chairman of the Board of Fellows for the College of Liberal Arts of Norwich University; and the Director of the Norwich National Security Scholars Initiative.
                                                                         Panelists 
Darryl Rodgers, Vice President and Financial Advisor, Bernstein Private Wealth Management  
Darryl Rodgers is a Vice President and Financial Advisor in the Chicago office of Bernstein. He works with high-net-worth families and individuals, charitable groups and small businesses and, together with their other professional advisors and Bernstein's portfolio and wealth management specialists, helps clients make investment decisions optimized to meet their goals. Formerly, Rodgers was head of business development with CAVU Securities; prior to that, he was a managing partner for Mindstare, a commodity trading advisor. He served in the US Army as a Platoon Leader in the XVIII Airborne Corps at Fort Bragg, NC. Rodgers holds a BS in mathematical economics from the United States Military Academy at West Point and an MBA in management from the University of Virginia Darden School of Business. Rodgers is on the board of directors of National Able Network Inc. and the West Point Society of Chicago.
Stephanie Woodard, Law Clerk, Thedford Garber Law
Stephanie Woodard served in the State Department for five years (2010-2015) as an Immigration and Human Rights Officer. While serving in Malaysia, India, and Pakistan Stephanie worked with marginalized groups on issues related to trafficking in persons, asylum and refugee petitions, and rights for religious minorities. She wrote the 2015 Religious Freedom Report for Pakistan, and contributed to writing the 2009 Trafficking in Persons (TIP) Report for Malaysia. Before joining the State Department, Stephanie worked and studied in Dakar, Senegal. While there, she and other students started a Non-Government Organization (NGO) titled, "Le Centre International Pour le Promotion du Leadership Feminine". Stephanie also served as a guest contributor to Tavis Smiley's State of the Black Union in 2008. Stephanie is a Charles B. Rangel Fellow. Stephanie earned a Bachelors of Arts from Dillard University, a Masters of International Affairs from Columbia University, and is now working towards her Juris Doctorate from Northwestern University Pritzker School of Law. She also works at Thedford Garber Law: Criminal Defense and Civil Rights Practice.
Daniel Rodgers, Social Entrepreneur,  A.M. Money
Daniel Rogers a south side native is the current CEO and Co-Founder of A.M. Money, a technology start-up  focused on providing a low cost alternative to fund college for underserved students. In his prior life, Daniel spent 8 years as a recon specialist for the United States Army, and 4 years as a Foreign Affairs Officer for the U.S.Department of State. In the latter role, Daniel managed political stabilization, and post-conflict reconstruction efforts in places like Kandahar City, Afghanistan, Pakistan, Kosovo and  Sudan.
 Panelists Discussion moderated by Global Strategists Association Global Fellow, Dr. Amara C. Enyia 
Have questions about International Affairs and Communities of Color: Leveraging experiences, connections and knowledge of our veterans and other national security officials to help solve contemporary issues facing communities of color.?
Contact Global Strategists Association
When & Where

DuSable Museum of African-American History
740 East 56th Place
Chicago, IL 60637


Saturday, February 18, 2017 from 10:00 AM to 12:00 PM (CST)
Add to my calendar
Organizer
Global Strategists Association
Global Strategists Association (GSA) works to increase global enagagement among the African Diaspora. 
We provide the community, access, education and training necessary for thought leaders within the African Diaspora to serve around the globe effectively and efficiently.
Our association is designed for the current and aspiring modern international leader. We work with businesses, non-governmental organizations (NGO); documented change agents; those interested in pursuing a Foreign Service career; and those interested in being engaged intellectually on global matters.
International Affairs and Communities of Color: Leveraging experiences, connections and knowledge of our veterans and other national security officials to help solve contemporary issues facing communities of color.