Please join us in honoring Mediators Beyond Borders International at the annual International Advocate for Peace award ceremony.
About this event
President and CEO Prabha Sankaranarayan, and co-founder Kenneth Cloke, will be joining us to accept this year's International Advocate for Peace Award, on behalf of Mediators Beyond Borders International for its exemplary work in the field of conflict resolution. They will be joined by members of this global organization who will share their work and experience from around the world, which includes brokering peace agreements in the midst of the pandemic, reintegrating former combatants into a workable social fabric, creatively countering hate and extremism, instituting national policy change, and advancing peace building in these perilous times. Their stories have inspired us and will inspire you.
Be sure and join us for the 2020 International Advocate for Peace Award Wednesday, September 23.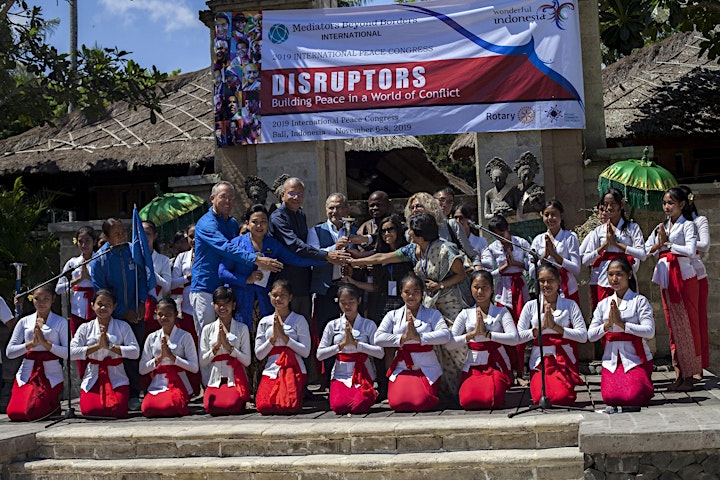 Organizer of International Advocate for Peace Award Ceremony
The Cardozo Journal of Conflict Resolution (CJCR) is the country's preeminent legal journal on dispute resolution, as ranked by the combined score of the Washington & Lee Law Journal Rankings. CJCR is affiliated with Cardozo Law School's Kukin Program for Conflict Resolution, which has been ranked as one of the top ten dispute resolution programs in the country since 2000 by US News and World Report. Edited by third-year law students and staffed by second-year law students, CJCR  publishes three or four issues annually on issues at the cutting edge of legal and academic thought.The Journal hosts an annual Symposium on an important and timely topic in dispute resolution. Our symposia bring together top national and international scholars, practitioners, and policymakers. We also sponsor other events throughout the year, offering Continuing Legal Education (CLE) credit for attendance. 
Since 2000, CJCR names an International Advocate for Peace each year.  Recipients of the award have included Sir Paul McCartney, Presidents Jimmy Carter and Bill Clinton, Abigail Disney, and Archbishop Desmond Tutu, to name a few.