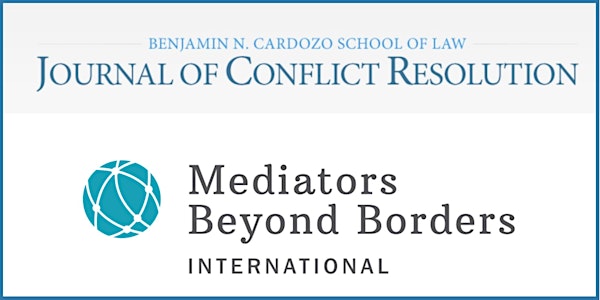 International Advocate for Peace Award Ceremony
Please join us in honoring Mediators Beyond Borders International at the annual International Advocate for Peace award ceremony.
About this event
President and CEO Prabha Sankaranarayan, and co-founder Kenneth Cloke, will be joining us to accept this year's International Advocate for Peace Award, on behalf of Mediators Beyond Borders International for its exemplary work in the field of conflict resolution. They will be joined by members of this global organization who will share their work and experience from around the world, which includes brokering peace agreements in the midst of the pandemic, reintegrating former combatants into a workable social fabric, creatively countering hate and extremism, instituting national policy change, and advancing peace building in these perilous times. Their stories have inspired us and will inspire you.
Be sure and join us for the 2020 International Advocate for Peace Award Wednesday, September 23.