Description
Join us for a C.E. Event on "Internal Mastery for Next Level Living"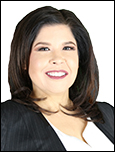 Presented by Cristy Lopez, Ph.D.
About the Speaker: Dr. Lopez obtained her B.A. in psychology at the University of California at Berkeley and her M.A. and Ph.D. degrees in Clinical Psychology at the University of Missouri at Columbia. During this time, she won a dissertation grant from the National Institute of Mental Health. Dr. Lopez completed a clinical internship at the University of Illinois-Chicago and then a post-doctoral fellowship at Arizona State University. She is a published author as well as served as a peer reviewer. Dr. Lopez has her own private practice where she provides clinical services for adults and couples. She has appeared on the Dr. Phil show as well as other media.
Course Abstract:
Clients often think they need to annihilate anxiety and overwhelm but, what would happen if you had zero anxiety? And, what tends to happen when you take this approach? This lecture explains why our brains are wired for anxiety and why fighting anxiety usually makes matters worse! The three most common reactions to anxiety provoking situations will be discussed. An alternative treatment approach for understanding and working with our brain's ability for neuroplasticity will be presented to help clients better manage anxiety allowing them to lead more successful and productive lives.
Course Objectives:
At the conclusion of the workshop, the attendee will be able to:

• Explain why we, people, need anxiety and what would happen if people did not have anxiety.
• List the three most common reactions to anxiety provoking situations.
• Identify treatment strategies for better managing anxiety.
Event Schedule:
11:30 a.m. - 12:00 p.m.: Registration
12:30 p.m. - 1:30 p.m.: Presentation


For additional information, please contact
Caroline Bernard | c.bernard@sovhealth.com| 949-324-7513
---

Continuing Education is approved by:

Sovereign Health Group has been approved by NBCC as an Approved Continuing Education Provider, ACEP No. 6752 for ( 1 ) Contact Hour. Programs that do not qualify for NBCC credit are clearly identified.
Sovereign Health Group is approved by the American Psychological Association to sponsor continuing education for psychologists. Sovereign Health Group maintains responsibility for this program and its content.
Course completion certifications can be retrieved by completing the course evaluations and returning them to the registration table.
All grievances can be addressed to the Chief Scientific Officer, Dr. Veena Kumari at v.kumari@sovhealth.com.
ADA accommodations: If you require ADA accommodations, please contact our office at least 7 days in advance of the event so that we can ensure accommodations are made.