Description
Transforming communications in the age of social enterprise technology
Join Interact and New York IABC on February 25th as we partner to bring you an interactive half-day discussion of innovative approaches to internal communications and employee engagement. Our agenda is packed with four presentations from experts in the field, an interactive group Q&A session, and breakfast and lunch networking with communications colleagues across a range of industries.
We'll examine proven ways that organizations are using social technology and other tools in their communications programs to pave the way for critical business goals, from maximizing productivity to increasing employee retention. Come share the ideas that are shaping today's best internal communications programs.

- Internal Comms at the Crossroads... A Likely Story: Focusing your energy amid the competing pressures of the market, leadership, wary audiences and fragmented channels

- A New Perspective on the Digital Workplace: What 100 million intranet activities tell us about collaboration norms

- Case Study: How the ASPCA boosted internal communications and operational efficiences with a brand new intranet

- Bringing the Balance Back to Employee Communications: Grounding your digital strategy in high-impact, in person employee interactions with your senior team

Speakers: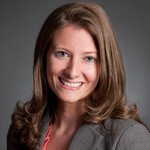 Lindsey Callahan - Sr. Director of Communications, ASPCA
Lindsey leads the ASPCA's Internal Communications team, focused on enhancing communication and collaboration, supporting organizational strategy and building employee engagement. She oversees the management of the organization's Intranet, planning and execution of Town Hall Meetings and Management Team Meetings, and the all-staff weekly newsletter The Scoop.
Prior to joining the ASPCA, Lindsey held communications roles at Healthfirst, a non-profit managed care organization based in NYC, and the NYC Department of Consumer Affairs. She spent the beginning portion of her career working in journalism.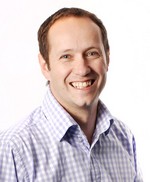 Nigel Danson, PhD - CEO and Founder, Interact
Nigel founded Interact with the aim of developing a simple enterprise collaboration solution that connects people to people, and people to content. After conceptualizing the intelligent software over 10 years ago, his entrepreneurial spirit and scientific approach has taken it to the forefront of the social intranet space.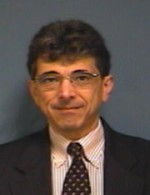 Mark Misercola - Head of Internal Communications, Investment Banking, Credit Suisse
Mark is an internal communications strategist who specializes in connecting senior management, their organizational goals and objectives with employees. He has served in internal communications roles at Credit Suisse, Pfizer, Deutsche Bank, Lehman Brothers and Deloitte. A former speechwriter, he has also written for senior executives at Pricewaterhouse-Coopers, Avon, IBM, NYNEX, Union Carbide and PepsiCo. Mark began his career as a business reporter with the Buffalo News and former Courier-Express, and currently teaches leadership communications, reputational management and business writing courses as an adjunct professor at New York University, Baruch College and Western Connecticut State University.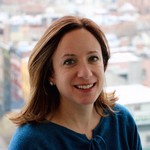 Melissa Sader - Manager, Strategic and Executive Communications, IBM
Melissa is manager of strategic and executive communications at IBM, responsible for employee engagement and leadership communication for IBM's $10B+ Cloud business. Known for designing communications programs for new business ventures that nurture employee culture, Melissa works closely with senior executives to craft and deliver programs that inspire, activate, and celebrate the innovative spirit and contributions of IBMers worldwide.

Key Takeaways:
Walk away with a thorough understanding of how to enhance and improve your organization's internal communication program. You'll also learn best practices for improving employee collaboration, earning the support of senior leadership, and using social enterprise technology tools to reach your goals.
New York IABC greatly appreciates the partnership and support of Interact to deliver this program and its mission to help communications professionals share their expertise through networking, career development and personal growth opportunities.
Organizer of Internal Communications and the Social Enterprise
The International Association of Business Communicators provides a professional network to help advance your career. The New York Chapter of IABC brings members together from a wide variety of industries and communication disciplines to share their expertise with one another through a broad range of networking and professional development activities.
Interact is intelligent intranet software. The flexible and scalable solution has more than 725,000 users and has revolutionized the way companies communicate, collaborate, share knowledge, and streamline internal processes. Interact promotes a culture of collaboration and idea sharing by using corporate social networking and micro blogs.