Description
Please join us for a unique and entertaining performance featuring the Musical Art Quintet at the Swedenborgian Church, an iconic and historic location in San Francisco's Pacific Heights. An informal reception will follow the performance. All proceeds from the event will directly support InterMusic SF's roster of professional musicians, allowing us to provide more performance opportunities, project grants, and professional development. Our diverse range of musicians include artists performing in early music, classical, jazz, and contemporary classical genres.
Program
The concert program will include Duke Ellington's Fleurette Africaine, Argentine composer Ariel Ramirez's hauntingly beautiful Alfonsina y el Mar, Dominican pianist/composer Michel Camilo's From Within, and new original works by Sascha Jacobsen, including InterMusicSF's sponsored work from 2018, Contra un Bajo de Magia.
Jory Fankuchen, violin
Anthony Blea, violin
Charith Premawardhana, viola
Lewis Patzner, cello
Sascha Jacobsen, bass
About the Musical Art Quintet
The Musical Art Quintet was formed in 2008 in the Mission district of San Francisco during chamber music jam sessions on Sunday nights at Cafe Revolution. Each week a new piece of music was written by MAQ band leader Sascha Jacobsen to be performed at Classical Revolution, and ink still wet, the group would read through the piece in front of a live audience. As their repertoire grew, a core group of players emerged and the quintet was founded.
The name of the quintet is taken from The Musical Art Quartet, a string quartet formed in the 1920's and led by the Great-Grandfather and namesake of the bassist and composer of the quintet, Sascha Jacobsen.
Although classically trained, the members of The Musical Art Quintet are skilled improvisors and each one brings with him a special area of expertise. Whether it is Jazz, Argentine Tango, Afro-Cuban Son, or Klezmer, the Quintet is at home. The music of band leader, Sascha Jacobsen, propels the group with rhythmic, lyrical, modern compositions, and new arrangements of pieces by great composers of all genres.
Collaboration is key to the group's mission, and they have done so with a wide variety of artists including Painter, Peggy Gyulai, The rock band, Third Eye Blind, Rapper, Phesto Dee of Heiroglyphics, Director of the Flamenco Theatre Company of SF, Carola Zertuche, Pianists Lara Downes and Serene, The SF Silent Film Festival, The SF Jewish Film Festival, Latin Jazz master Doug Beavers, Banjo virtuoso Tim Weed, and many others.
East Bay Express:
"Classical music is sexy again. Lest you doubt that, look no further than Mission District chamber group The Musical Art Quintet"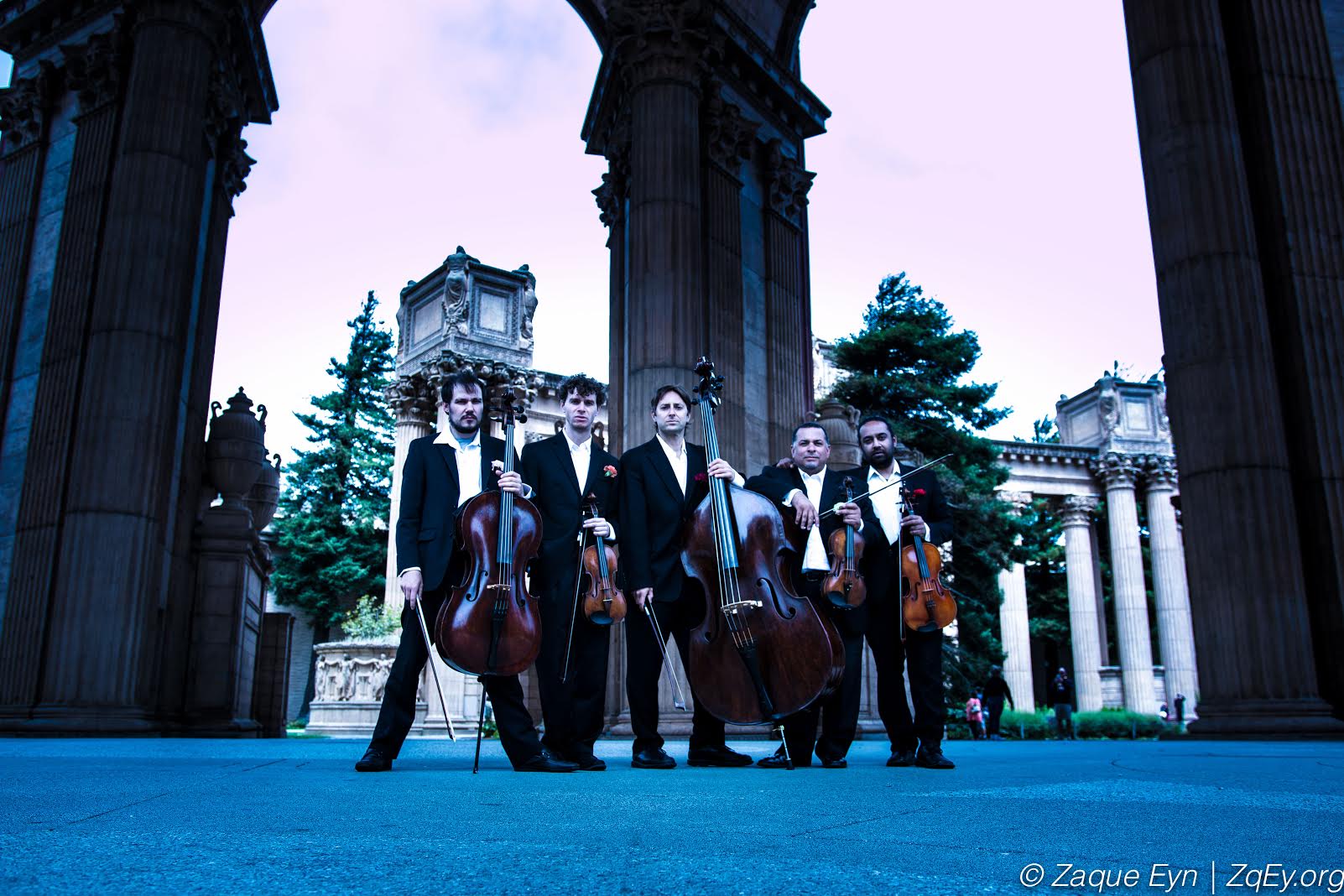 The Musical Art Quintet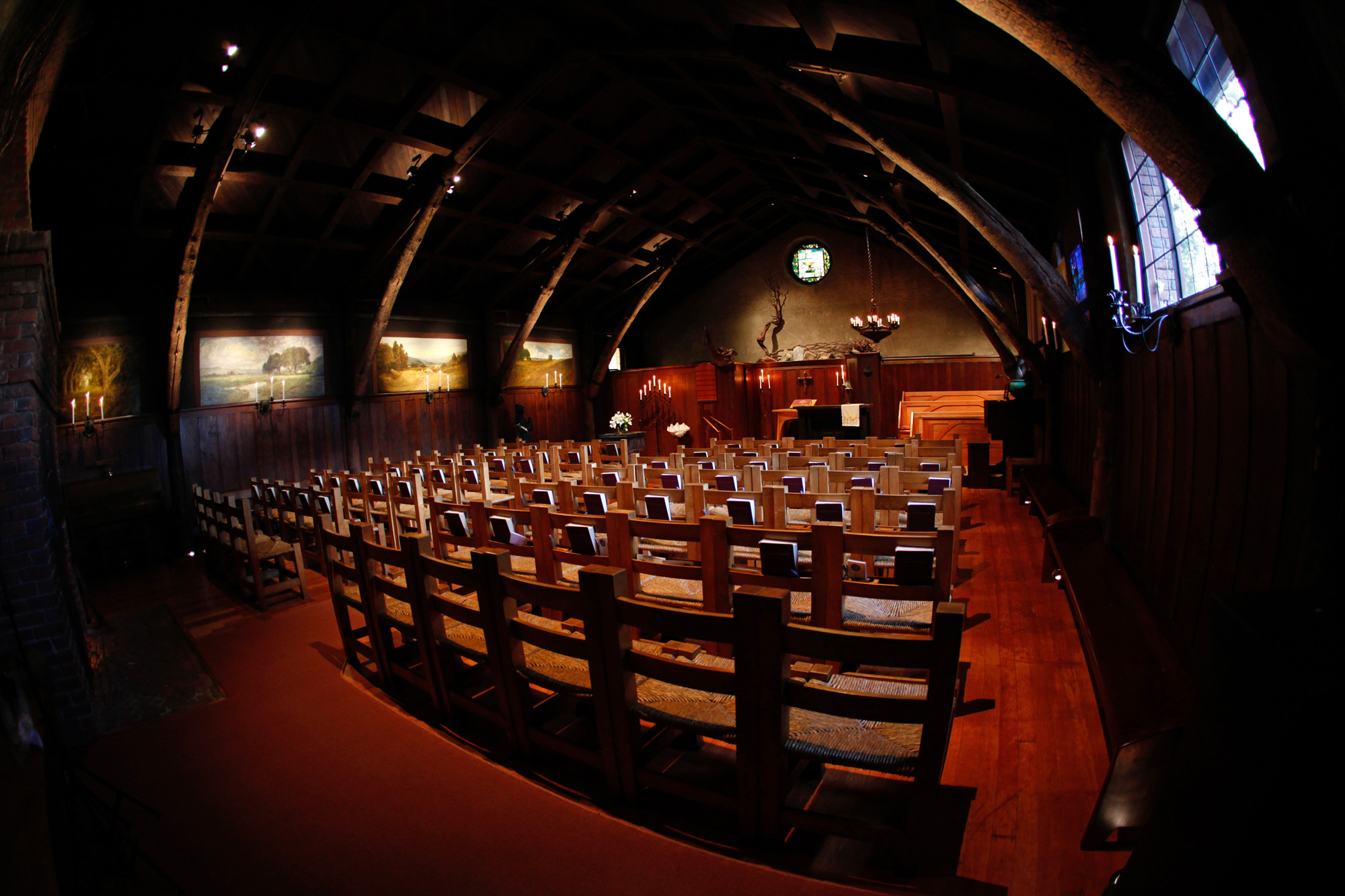 Swedenborgian Church
If you are unable to attend, please consider making a donation to InterMusic SF in support of our organization and the Bay Area's Music Community.