Sales Have Ended
Ticket sales have ended
Looking forward to seeing you soon!
Sales Have Ended
Ticket sales have ended
Looking forward to seeing you soon!
Description
Intermission: noun
a pause or break.

interval, interlude, entr'acte, break, recess, pause, rest, respite, breathing space
Create an intermission from your busy life, generate a breathing space, and learn the art of intentional rest through restorative poses and sound healing.
Press pause on your work, family obligations, and responsibilities
Learn tools to reframe and incorporate relaxation as a productive, important part of your routine
Give yourself permission to rest
Class size is limited to 12 people.
Each person will receive one-on-one sound and energetic healing with tuning forks, tibetan bowls, and reiki as well as a full 60 min sound bath including chimes, crystal bowls, and ocean wave drum.
The first half will be devoted to a small amount of lecture and 3-4 restorative poses with sound healing.
The second half will be a long, restoring sound bath with crystal bowls, tibetan bowls, chimes, ocean wave drum and other healing instruments.
Unlike Melissa's other events, we will not be using any gongs, this will be a deep dive with crystal bowls alone- so if you are a big fan of the bowls, this is the workshop for you!
Please Note:
**This workshop is not a traditional "yoga" class and no yoga experience is required. All poses will be on the ground with props to support your body in the position with individual modifications as needed. Restorative poses are intended for resting and opening, not stretching or creating strain.
***Space is limited and this will sell out, please buy your tickets ahead of time. Once a ticket is purchased there are NO REFUNDS but all tickets are transferable, gift it to a friend if you can't make it***
Parking is ample and this venue is wheelchair accessible. More details to come with confirmation of registration.
---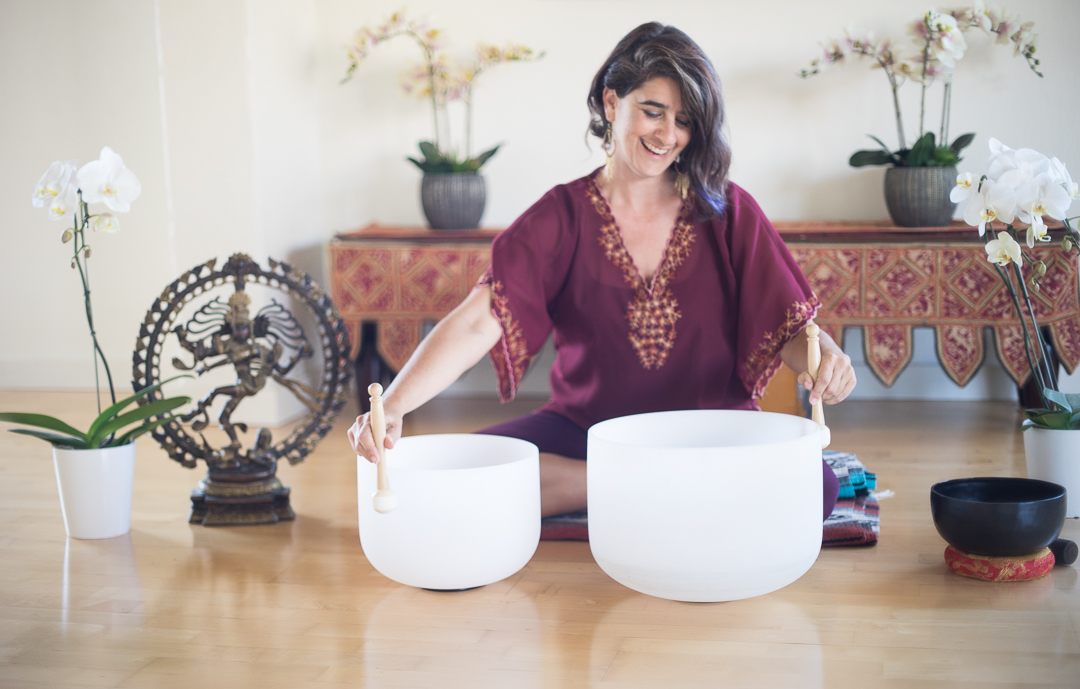 Meditate with ease, feel a deep sense of an inner calm and become present to your inner self while being immersed in healing frequencies and washes of cleansing overtones of quartz crystal bowls, melodic chimes, ocean drums, and other healing instruments.
Have trouble relaxing? Not any more. Try this out and experience it for yourself.
Inner Sounds Meditation's sound experiences are focused on restoring the nervous system, therefore, each sound bath has a limited amount of participants to ensure each person has adequate space and a distraction free environment. Learn more about sound meditations here.
No prior yoga practice is required. Open to ages 18 and up.
Imagine feeling a clearer, lighter, and a sustaining calm for the remainder of your week and weekend. Most participants state they feel a distinct sense of calm for several days following a sound meditation and also sleep soundly for several nights.
Other Benefits of Sound Healing:
Experience a deep inner calm through a quiet mind
Release muscular tension
Explore a path of self-discovery and enhance your intuition
Metabolize and release your emotions without effort
Restore your nervous system by nourishing the rest and digest and decreasing fight or flight
Enter meditative states with ease
Feel an elevated mood through boosting of natural opiates
Deeply rest in the Delta brainwave state and receive an equivalent to a good night's sleep
Journey inward with colorful visuals and dreamlike states.
Feel a sense of harmony and wholeness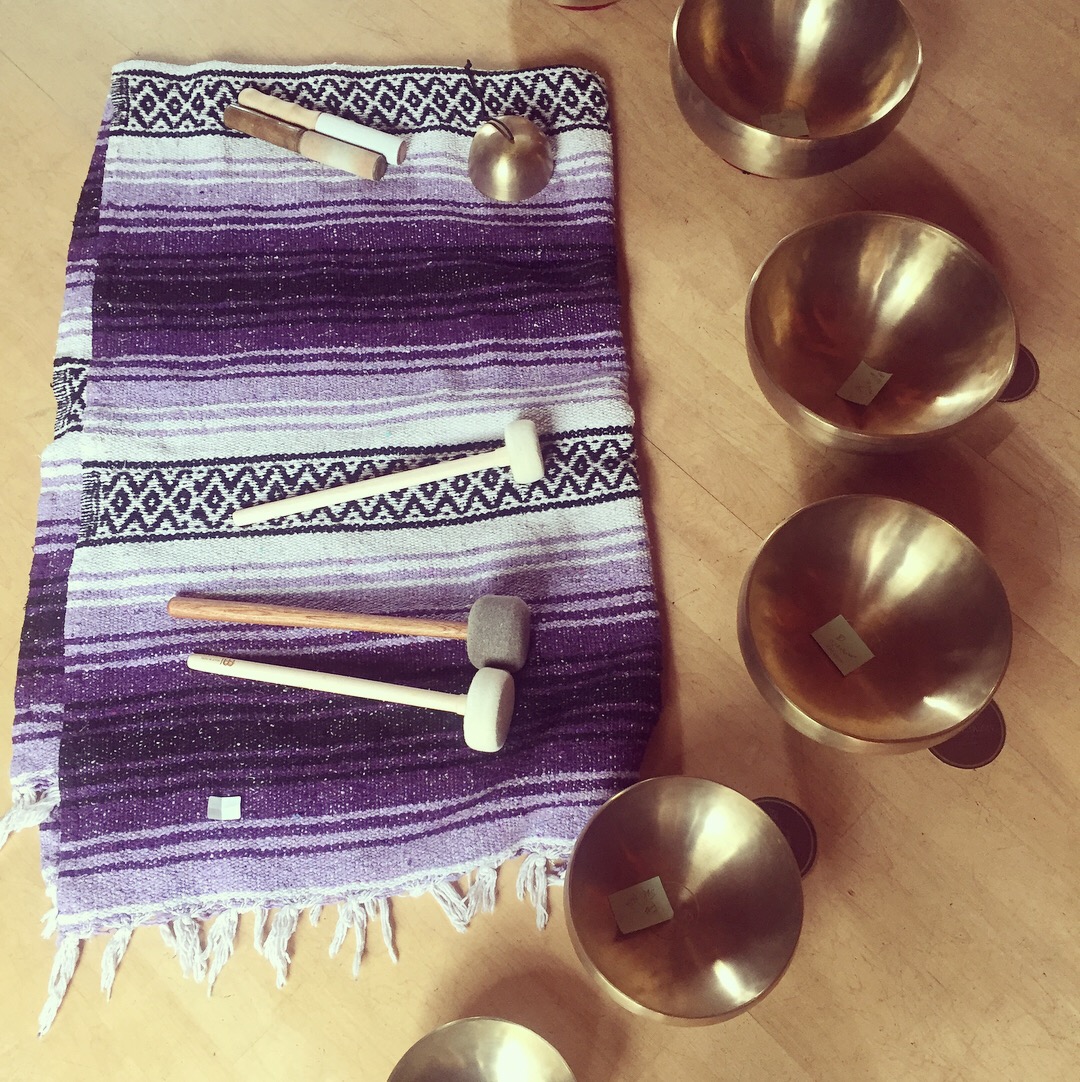 My Story
I used sound as therapy to eradicate a vicious cycle of anxiety and depression I experienced after my father fell severely mentally ill. Through utilizing sound as therapy, I was able to retrain my body and mind to rest and create new space to metabolize the traumatic experience of losing my father. Learn more about my story here.
What happens at a sound meditation / sound bath? Learn more here
A sound meditation "bath" is an immersive live sound performance with specially tuned high-quality instruments that can lead to deeply meditative, difficult to reach Theta brainwave states, typically reserved for students with ten years of meditation practice.
During the theta brainwave state, expect to feel a spacious and calm mind, relaxed body, and an ability to enter an innerscape that can lead to heightened intuition, insight, self-discovery, emotional release, and a distinct sense of wholeness.
Sound therapy is highly effective at providing relief for chronic pain, digestive issues, insomnia, fibromyalgia, autoimmune disorders, heart's disease, trauma, depression, fertility issues, anxiety and cancer treatment therapies.
Learn more about other offerings and benefits here