Intermediate/Advance­­­d Erotic Body to Body Massage Workshop!!
Event Information
Location
An evening of Love n Trust -Respecting -Giving & Honoring of each other!
Must Rsvp & Pre-register to attend~ Location given after payment is made!
Redondo Bch, CA 90278
Description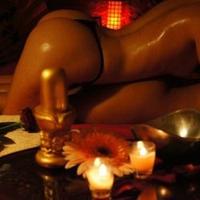 Art of Intimacy & Touch --

Evening of Love n Trust -Respecting- Giving & Honoring of each other!
The Art of Intimacy & Touch~ Understand how the mind-body-spirit-soul aspect of Tantra can transform not only your relationships, but also every other part of your life — your career, your finances, your friendships and more.
We will have a welcome circle to create a safe, fun, erotic, playful and sacred environment, that everyone can all experience an amazing expansion during the evening, through the art of breath n touch~!! This will be a level 3 & 4 workshop of delightful erotic energy making, and through the watching of a few tantra videos, as well~!?
Experience The Bliss Breath Exercise and Feather-light Touch Massage-- a magnificent combination Tantra technique that can crush a variety of intimacy blocks including trust issues, fear of abandonment, fear of rejection, insecurity, traumas and other harmful patterns from childhood or teen or young adult years!?
This class is the Intermediate-Advanced steps, of the massage practice... The instructor will take you through the 2-3-4 levels of the practices, this will be a more in-depth of the massage teachings... in an erotic sensual & sexual way!! A body to body and lingam/yoni type massage(Tantric Orgasmic Meditation) practices too!? Will be the giving & receiving of the sensual n sexual energies! At no time, is anyone ever forced to participate in the practices, you can just be an observer only~ There is a safe word as well... that everyone will be using throughout the evening!? And the evening will be mainly focused on giving to one another, in a very blissful/orgasmic massage way to whomever are present~
Details of the Evening consists of:
• 7:oo-7:15pm -- We will be mingling & chatting together while watching tantra video
• 7:15-7:3opm -- Will be the Welcoming Circle of all present
• 7:3o-8:oopm -- A brief introduction of the tantra practices & teachings of the art~ Guidelines of the evening to follow for a safe & comfortable environment of the evening~
• 8:00-8:1opm -- Salute to our Sensuality, Sexuality & Spiritual beings and the vital life force within
• 8:1o-9:oopm -- Some fun group exercises / teachings to start together with
• 9:oo-1o:45pm -- Hands-on body massage techniques & sensual body to body massage given to each other -- ending with the practices~

• 1o:45-11:oopm- Cool down & closer of evening with together circle --
Dress however will make you feel the most comfortable -- Clothing is simi/nude at this event~ Pajamas are great!! If you want to go sexy like wearing Lingerie, Robes, Garter Belts, Boxers, it's all welcome here!!! You can also wear loose fitting comfortable clothes if you'd just like to relax in, will be fine too!! Please everyone must shower before coming out to the event, and wear very lite perfume or cologne! Good hygiene is a must~
What to bring(a must bring):
- Any Pillows, Blankets, a Towel, a Yoga Mat, a Robe or Fuzzy stuff that would make your evening better~
- Anything to enhance your Experience (feathers, blindfolds, body oils, etc)
- Snacks , water etc., your presence, open heart and willingness to learn~

When:
Sunday Nov. 19th --
Doors open at 6:30m - 10:45pm
Welcome Circle at 7:oopm
(nobody will be admitted after 8:oo PM)
Suggestive Love Exchange Donation:
Single Men / Women workshop: $115 - $55
Couples or Paired Partners: $125
-- you will be able to receive this $25 discount now, if you pay before Nov. 17th 9:00pm --
Open to both single Men/Women/Couples --
If you have a partner, bring him/her...
If you have a friend, bring him/ her...
If you are solo, bring yourself an open mind & heart... (people come solo all the time).
Location Given Upon Registration & RSVP on Meet-up --
http://www.meetup.com/Art-of-Pleasure-Erotic-Tantra-Exp/

PRE-REGISTRATION ON EVENTBRITE IS REQUIRED --
During the course of the evening:
* Grounding & Rooted Centering techniques
* Clearing Other People's Energy
* Get COMFORTABLE with yourself
* The Healing aspects of energy play
* Create a more HEALTHY Playful Loving YOU
• Reclaim your POWER and PLAYFULNESS
• Define YOUR passion in life, love and sex
• Enhance your VITALITY from within yourself
• How to Feel BEAUTIFUL and SEXY from the inside out!
• Claim your NATURAL INTIMACY and CONNECTION with your partner & others
FEEL MORE ALIVE IN YOUR BODY
LEARN HOW TO USE PLEASURE AS A HEALING FORCE
COMMUNICATE LOVE WITHOUT USING WORDS
LEARN PRACTICES THAT WILL IMPROVE YOUR SEX LIFE
BECOME MORE RECEPTIVE TO TOUCH BY THE USE OF OUR 5 SENSES

If you desire a place to express, connect, explore, be yourself, open up, fulfill some fantasies & desires, play and be...
If you desire to feel free in your body, mind, just your skin, and spirit....
If you desire heartfelt and deep connections & good intentions with like minded souls....
If you desire to play all the way to your edges in a well-held, safe place....

We are all but waves - so let us wave together in the cosmic waves - an ocean of blissful waving sensations locked in an eternal embrace!! In the Unboundlessness of Joy, Respect, Peace, Warmth, and Love ~

There are no strangers here, only friends you haven't yet met!? --William Butler Yeats

Cheers -- Namaste`
The Organizers of -- Art of Pleasures
If you have any questions about this event, please either make a comment down below or private message me!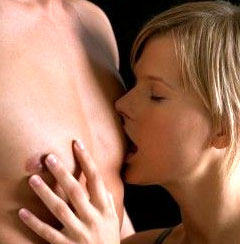 We Love experiencing all of you and ask that you NOT bring any drugs or alcohol as we want everybody to be completely conscious during the gathering!
Refunds policy if:
the Meetup is cancelled
the Meetup is rescheduled
Additional notes: There will be no refunds, payment will carry over to the next event ~ Also, if you can't make it and had to miss the event, but already paid. We will also carry that over to the next one too!
Date and Time
Location
An evening of Love n Trust -Respecting -Giving & Honoring of each other!
Must Rsvp & Pre-register to attend~ Location given after payment is made!
Redondo Bch, CA 90278