Description
INTERMEDIATE TO ADVANCED ADOBE PREMIERE PRO CC with Jennifer Hamblett
Improve your knowledge of the software that's become the industry standard for video editing
Class meets from 6:30 to 9 pm on the following Tuesdays: March 12, 19 and 26, and April 2
The cost for this workshop is $499; $399 early bird rate before Feb. 1
Adobe Premiere is the industry standard for video editing. It is a high-performance and complex software that demands expertise and artistry. This four-week hands-on module is for anyone interested in improving their basic knowledge of Premiere for video storytelling.
Session 1:

Review of the principles of editing
Styles and types of editing. Workflow and how to plan an edit. Importing and organizing footage. Multi-camera footage and syncing multiple cameras.
Session 2

:

Building the edit
Overview of tools. Building a rough cut/radio cut of an edit. Screening and group sessions on structure of edit. Sequencing visuals and transitioning between scenes. One-on-one review sessions on edit.
Session 3: Finishing the editing
Animation, titles and still images, integrating Photoshop files. Color correction and using Log / LUTs. Adding in music and audio mixing. Video effects and adjustment layers.
Session 4:

Screening and review
Finishing edit, export settings and group review session.
What to Bring: A Mac-compatible external hard drive with at least 1TB of space. If you have your own project or footage to work on you are more than welcome to bring it with you and work with it throughout the course, otherwise footage will be provided for you to use.
Level: Intermediate to Advanced
---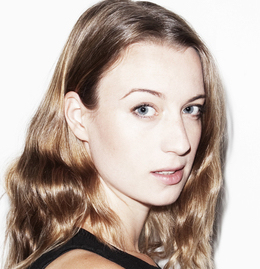 About Jennifer Hamblett
Jennifer Hamblett is a video producer, editor and adjunct faculty member at CUNY Graduate School of Journalism. She co-founded and runs Mighty Egg Productions a video production company based in New York. Her work has appeared on the BBC, The New York Times Lens Blog, Business Insider, The L Magazine, and Design Bureau Magazine.
---
For concerns or questions about this workshop, please e-mail pd@journalism.cuny.edu.