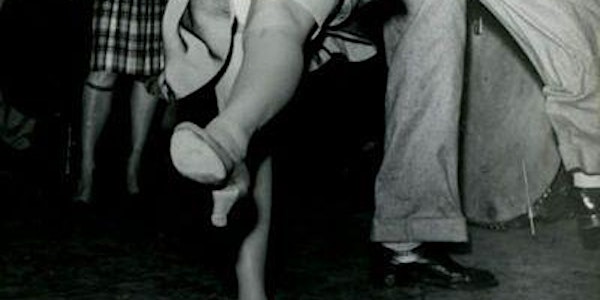 Intermediate Swing Dance • Singles and Couples, welcome alike!
Build community and let's social dance! Enjoy a 3-wk series: INTERMEDIATE East Coast Swing in Marin w/ Jasmine Worrell. Open to ALL ages
When and where
Location
Knights of Columbus Hall 167 Tunstead Avenue San Anselmo, CA 94960
About this event
••••••••••••
Enjoy Swing of the Golden Era with Jasmine Worrell. No partner needed. Singles and couple are welcome, alike.
Intermediate Swing and Lindy Hop is offered Tuesdays at 5:30pm starting December 6, 2022 and runs 3 Tuesdays in a row.
Again, no partner is necessary, however you MUST have 6 months of prior east coast swing dance experience, and be fully vaccinated. Swing is a fun social dance that is an instantly accessible way to enjoy social dancing to swing jazz, blues and rock and roll music. Swing is a form of social partner dance that evolved from Lindy Hop in the 1940's, and is based in six-count patterns that are simplified forms of Lindy Hop patterns. In practice on the social dance floor, the six-count steps of the East Coast Swing can be mixed with the eight-count steps of Lindy Hop and Charleston, and is therefore a perfect place to begin growing your swing.
jasmineworrelldance.com or jasmineworrell@gmail.com for questions or to pay offline. 510-388-5498 text OK too!
Sign yourself up and maybe a friend if you wish + bring a pair of flat comfy shoes. We promise to offer a GREAT time. We look forward to teaching you how to SWING DANCE.
INSTRUCTOR: Encouraging and warm swing instructor has over 15 years of swing dance experience, and the class offers a very casual, friendly, positive space to learn. More info on Jasmine Worrell at: www.jasmineworrelldance.com
****
If you're interested in learning in Petaluma, Jasmine teaches every Thursday at 6pm her intermediate level -- and her beginning class is at 7pm. If Petaluma is closer to you, please text or email her to sign up: 510-388-5498 or jasmineworrell@gmail.com.
****
swing, dance, east coast swing, jazz, san anselmo, fitness, activities, social dance, singles, couples, seniors, teens, kids, families, San Rafael, exercise, mill valley, health, sonoma, san rafael, family, fun, marin, tiburon, mill valley, ross, kentfield, forest knolls, lagunitas, novato, sonoma