About this Event
ABSTRACT
Research by NAMI (2015) compared usage of mental health services from 2008-2012 and found that 11.3% of White men and 21.5% of White women used services compared to 6.6% of Black men and 10.3% of Black women. Statistically, African Americans seek mental health services at lower rates although they experience mental health issues similarly compared to their counterparts. Scholars indicate that African Americans are more likely to fear mental health treatment than their counterparts (Sanchez-Hucles, 2001; Snowden, 2003; Sussman, Robbins, & Earls, 1987). Because of various influences such as stigmatization and mistrust, African Americans are more likely to rely on informal supports and social networks than seek formal mental health services (Maulik, Eaton, and Bradshaw, 2009).
Generational trauma is defined as "psychological and emotional consequences of the trauma experience that are transmitted to subsequent generations through physiological, environmental, and social pathways resulting in an intergenerational cycle of trauma response" (Sotero, 2006, p.95). For one to understand the attitudes and beliefs of the African American community regarding mental illness and help-seeking, an understanding of the historical background that has shaped the help-seeking behaviors of many African Americans is important. Furthermore, it is imperative for mental health professionals to work from a culturally competent framework and apply culturally adaptive theories and techniques when working with African American clients.
LEARNING OBJECTIVES:
Attendees will:
Gain an understanding of generational trauma and its impact on African American mental health.
Identify and understand their own racial identity development and how this may impact the counseling process.
Identify barriers and disparities to treatment for some African Americans.
Understand how this client may present to counseling, various treatment issues, and learn effective clinical strategies in working with this population.
OUR PRESENTER
Dr. Kristy L. Christopher-Holloway, Ed.D, LPC, NCC, DCC, ACS
Dr. Kristy Christopher-Holloway is an Assistant Professor, the founder and director of New Vision Counseling Center, LLC, and founder of New Vision Counseling and Training, LLC. She is a Licensed Professional Counselor, a National Certified Counselor, a Distant Credentialed Counselor, a Counselor Supervisor, and Certified in Perinatal Mental Health. She works with minority women experiencing infertility trauma, birth trauma, pregnancy and infant loss, and issues related to maternal mental health. Dr. Christopher-Holloway presents nationally and internationally with focuses on African Americans and mental health, the psycho-emotional impact of infertility in African American women, maternal mental health, the strong Black woman syndrome, generational trauma, and more. She has received numerous awards, including the breakthrough award for outstanding research in recognition of her work related to mental health and infertility.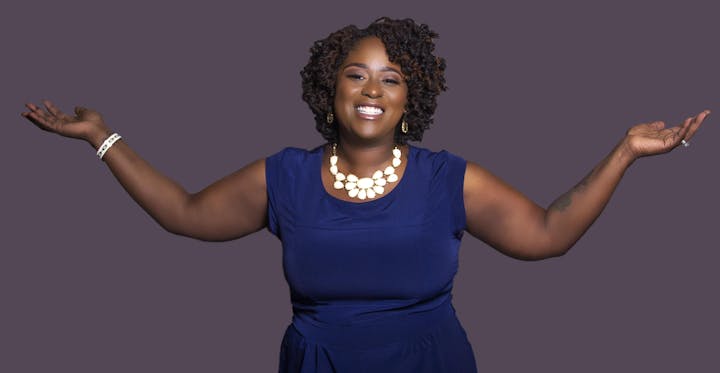 CONTINUING EDUCATION INFORMATION:
This workshop is approved to provide
(6 Core) LPCA-This workshop has been approved by LPCA as an Approved Continuing Education Workshop. Programs that do not qualify for LPCA credit are clearly identified.
(6 Core) NASW-This workshop has been approved by NASW as an Approved Continuing Education Workshop. Programs that do not qualify for NASW credit are clearly identified.
WORKSHOP SCHEDULE
The registration table opens at 8:30 am.-9:00AM. The work- shop runs from 9:00am-4:30pm with a lunch break from 12:15pm-1:15pm. Lunch is not included in the registration fee.
QUESTIONS OR CONCERNS
If you have questions, please contact Kimberly Veira, LCSW, Professional Training Institute Clinical Director, by email at kveira@positivegrowthinc.org or by phone at 404-298-9005.
REFUND POLICY:
Full refunds will be given up until November 1, 2019. A $20 administrative fee will be taken from refunds requested November 2-6, 2019. Refunds will NOT be issued for registrants who fail to show on the day of the workshop without any prior notification to PGI Professional Training Institute or after 11/6/19.