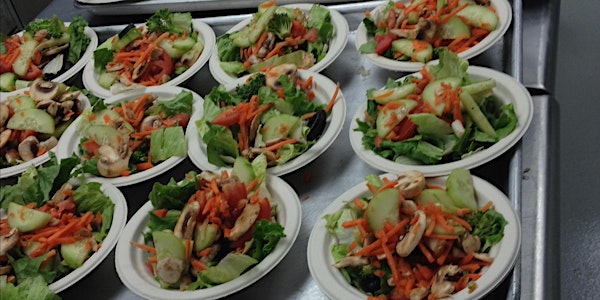 Interfaith Iftar Dinner
Please be a part of our annual Iftar dinner. An informative evening about Ramadan and why Muslims around the globe fast during this month.
Date and time
Sunday, April 16 · 6:45 - 9pm PDT
Location
Spark.Church 4161 Alma Street Palo Alto, CA 94306
About this event
An Interfaith Iftar Dinner
Month of Ramadan is sacred for Muslims because our Holly book, Quran was revealed in this month.
You will enjoy delicious complimentary dinner.
We are grateful to our hosts SPARK CHURCH and Congregation ETZ CHAYIM.
About the organizer
My name is Samina Sundas; I am the founder of the American Muslim Voice Foundation. I serve on the Human relations Commission of Santa Clara County. I also serve on many interfaith/inter-community Boards to create better understating and mutual respect.
I dream of the day when human beings would focus on what binds us rather than focusing on what divides us. I strongly believe that if we got to know each (truly got to know each other only then we can dream of a better world for our future generations. Let us work toward creating a better world where all of us will feel safe and at home or when mothers of black and brown children will not be terrified when their sons were out. A tall order, yes we must set the bar high to treat everyone equally and I can assure you there will be no better reward than having cherishing diversity. That is a crucial ingredient if we ever want to achieve peace and harmony in our world.
About American Muslim Voice Foundation: 
 AMV Foundation was founded in July of 2003 by Muslims to work for and with all Americans with a focus on grassroots community development.

We deeply believe in fostering friendships among all Americans by bridging the cultural and religious gap. Every day we promote new relationships and nurture the old one's because our country's safety, security and peace depends on our getting to know each other. 

We provide first hand religious and cultural experience to our fellow Americans by opening our hearts and homes to them. Through emphasis on the unity of mankind, AMV helps communities identify common goals, celebrate their diversity, and stand in solidarity with one another in times of need. 

We will continue our quest to build an inclusive and beloved world, where all of us will feel safe and at home. We are urging all Americans to move "from fear to friendship." 
 www.amuslvoice.org