Description
Brief Description of the Event
The Vedanta Society of New York is happy to present an Interfaith Conference commemorating the 125th anniversary of Swami Vivekananda's historic address to the Parliament of World's Religions in Chicago on 11 September 1893.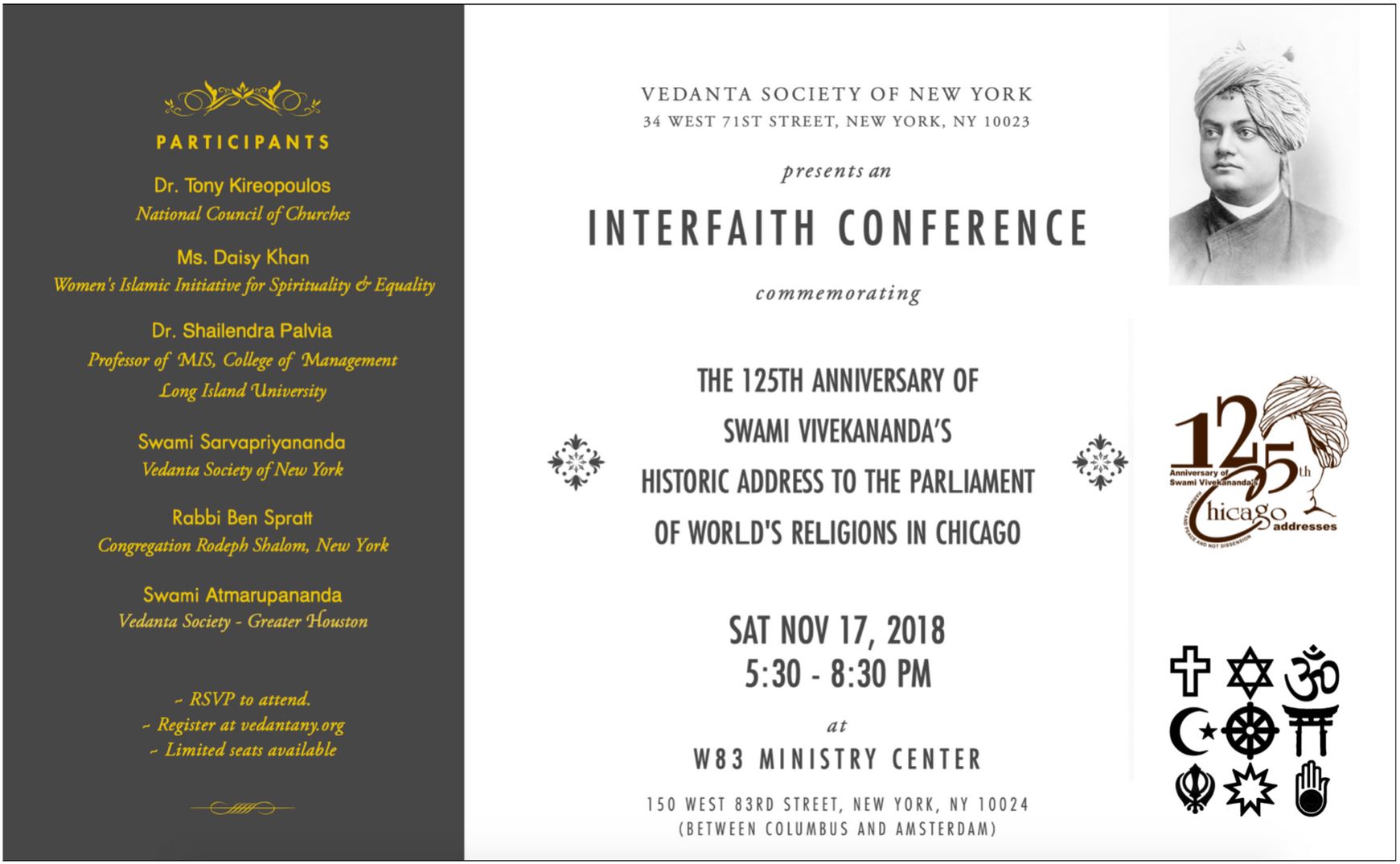 History: Parliament of World's Religions in 1893
The first Parliament of World's Religions was held in Chicago from 11 to 27 September 1893. Delegates from all over the world joined this Parliament. On September 11, Vivekananda gave a brief speech representing India and Hinduism. His speach began with the words "Sisters and brothers of America!". At these words, Vivekananda received a two-minute standing ovation from the crowd of seven thousand.


Swami Vivekananda quoted an illustrative passage from the "Shiva mahimna stotram": "As the different streams having their sources in different places all mingle their water in the sea, so, O Lord, the different paths which people take, through different tendencies, various though they appear, crooked or straight, all lead to Thee!" and from the Bhagavad Gita: "Whosoever comes to Me, through whatsoever form, I reach them; all people are struggling through paths that in the end lead to Me."
For more information about the 1893 event, see the official site of the Parliament of World's Religions

Other Information
The event will be video recorded, including Q&A session. The video could therefore capture attendees during the session.