Description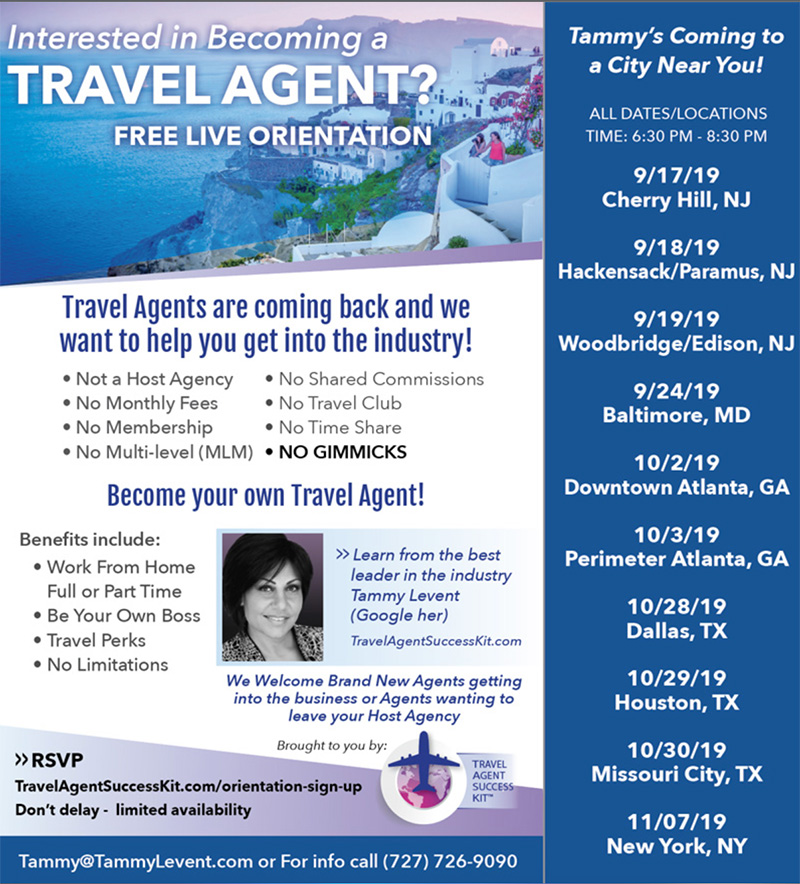 Free Orientation - Both for Existing agents with a Host Agency or Brand new agents wanting to get into the business.
It's Time to Make More Money
If you are with a Host Agency, Attached to an MLM in Travel, or just not making enough money in the Travel Industry this is your opportunity with our Free Orientation.
TAMMY LEVENT has owned her travel agency for 30 years, built it from minus to millions, Tammy has been tired of seeing agents put in so much time, effort, passion and only make a small percentage of the sale. She wants to explain how this industry works so you can make the right decision and see the comparisons for yourself. check out
www.TammyLevent.com
This Orientation is great for those interested getting into the travel business on their own from the start, without sharing your commissions, and monthly fees etc.
We are NOT a Host Agency, NO Monthly fees, NO Membership, NO Multi-level, NO Shared commissions that you have earned, NO Travel Club, NO Time share, NO GIMMICKS
Become your own Travel Agent and Make Money!
Benefits: Work from Home Full or Part Time / Be Your own boss / Travel Perks / Make your own money / No Limitations