Interdisciplinary Management of the Voice and Airway
Featuring lectures, workshops and breakout sessions with hands-on training in therapeutic management
About this event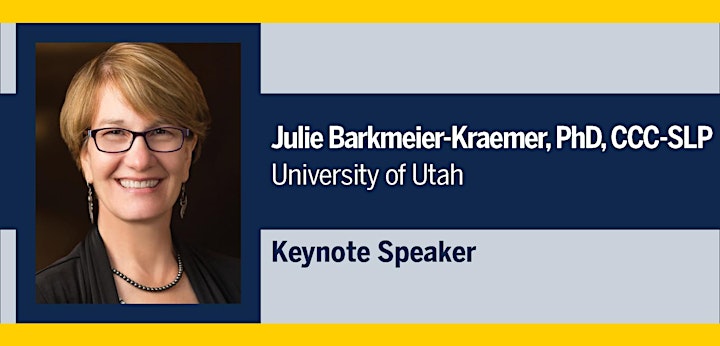 Join us for a two-day conference featuring lectures, workshops and breakout sessions with hands-on training in therapeutic management of voice, chronic cough, and upper airway disorders. Participants will have expert Speech-Language Pathologists, Laryngologists and a panel of MD specialists guide them through multidisciplinary considerations for the most comprehensive care of this patient population.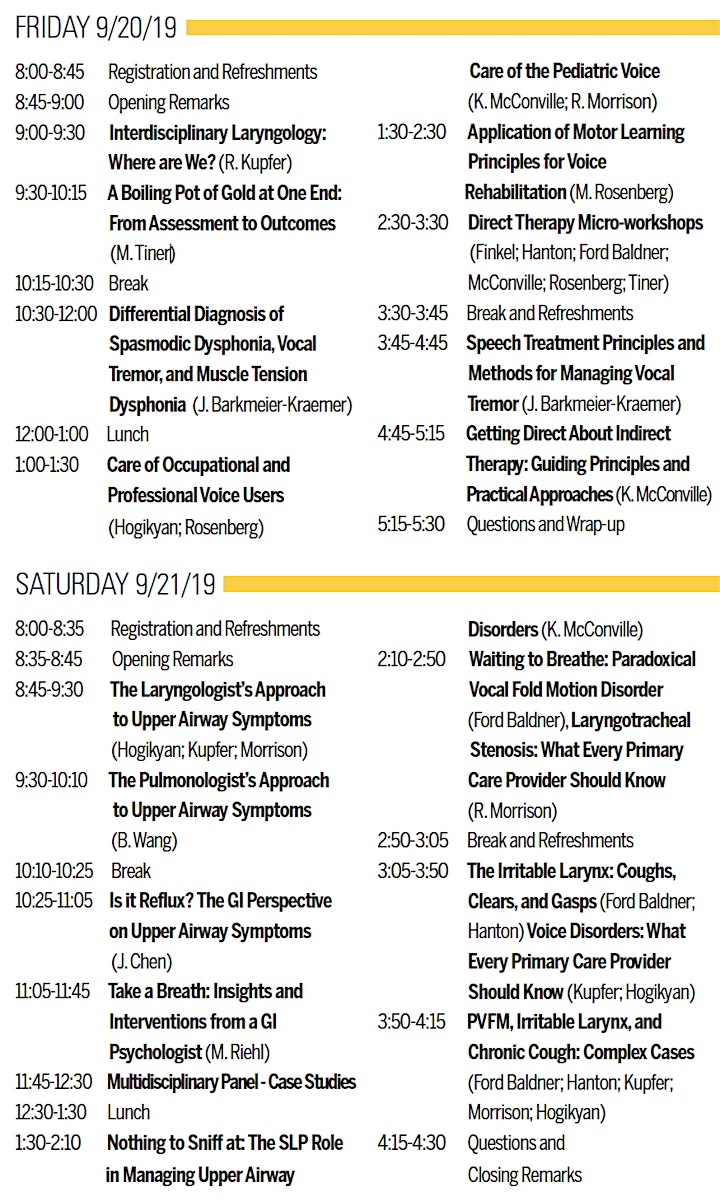 Speakers have provided disclosures regarding relevant financial and non-financial relationships. Please see the full list by clicking here.
A complimentary shuttle will be provided between the Holiday Inn North Campus and Pierpont Commons on Friday only. The shuttle will depart the Holiday Inn at 7:30 AM and again at 7:50 AM. Registration begins at 8:00 AM, with the conference scheduled to begin at 8:30 AM. At the conclusion of the conference on Friday, a shuttle will return from Pierpont Commons back to the Holiday Inn North Campus departing at 5:00 PM, and again at 5:20 PM. There will be no shuttle service on Saturday, as there should be ample parking near Pierpont Commons over the weekend. If you are traveling without a car, please arrange for an Uber/Lyft, a cab, or public bus to take you to and from the hotel and Pierpont on Saturday.
Morning bagels/refreshments and afternoon cookies/refreshments will be provided both days. Participants will have an hour lunch break with dining options onsite at Pierpont Commons. Click the following link to view food options: https://dining.umich.edu/menus-locations/cafes/fireside-cafe/
Extend your stay to see why Ann Arbor is considered one of the best college towns, one of Michigan's top cities, and one of the best places to live in the U.S. Visit www.visitannarbor.org.
For more information, click here.
Organizer of Interdisciplinary Management of the Voice and Airway