Description
Celebrating a shared vision of equity and inclusion
As a California-inspired upgrade to Independence Day, we are gathering to celebrate our community of diversity, inclusion, innovation and civic participation.
The day will include inspiring words from our civic leaders and movement makers in forward-thinking policy, equity and equality, cultural diversity and social justice as well as hands-on activities such as sand mandala-making, a labyrinth walk, children's art and cultural dancing to list a few.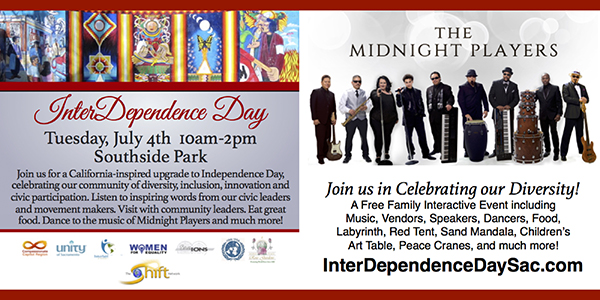 For more information about the speakers and performers, go to: www.InterDependenceDaySac.com
Earlier in the morning at 9am July 4, please join us at the State Capitol World Peace Rose Garden for global interfaith meditation and ceremony. To learn more, go to the event invitation.