Description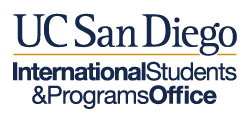 Intercultural Social Hour
Date/Time: Monday October 30th, 2017 from 4:30pm-6:30pm
Location: Large Conference Room, Student Center B (International Students & Programs Office), UCSD
Join us to celebrate Halloween with pumpkin carving and FREE pizza!
At the Intercultural Social Hour you can share your international interests and experiences while making new friends in a relaxing and fun environment.
There will be a RAFFLE for UCSD prizes!
About the Event: Intercultural Social Hour is an event occurring on the last Tuesday of every month (subject to change) and it is sponsored by the International Students & Programs Office for UCSD international and domestic students to share their cultures and make new friends through conversation, games and light refreshments!
Who's invited? International and domestic students interested in sharing culture and conversation.
What to bring? If you are interested in bringing games from home, feel free to share them during the event.
Contact: If you have any questions or comments please contact us via e-mail at iprograms@ucsd.edu.

We look forward to seeing you there at the Intercultural Social Hour!