Description
Foundations for Intercultural Development: Effective Dialogues Across Difference
The Center for Learning & Excellence at Amherst H. Wilder Foundation is introducing a diversity and intercultural training series that targets skills in everyday cross-cultural interactions and offers tools for successfully building inclusion in the workplace.
At "Effective Dialogues Across Difference," Cardina Esparza and Angie Brown will provide a mix of learning activities, personal checklists, and small & large group conversations. This session will be a guided learning experience to build individual's confidence and strategies to stick with conversations that are uncomfortable or challenging in the workplace. We will use the intergroup dialogue process to sit with discomfort that is expected in diverse workgroups.

Learning Objectives
Individuals will walk away with strategies to host cross cultural and cross generational dialogues in the workplace that honor a mix of cultural norms and values. We begin with the premise that everyone has culture and we are going to work on the balance of navigating commonalities and difference across cultures.
Participants will be able to:
Explore tools and practices to remain curious and fight the tendency to judge and evaluate others


Engage in an intergroup dialogue process to practice listening, speaking and asking questions to achieve shared meaning


Examine different generational lenses across race and our intersecting social identities

What can I bring into the event?
For our touchstone activity please bring an object or a photo that represents something meaningful to you about the place where you were raised or grew-up (i.e. photo of the tree you played by, photo of the front stoop/porch, a whistle, a toy, etc.).
Attend this workshop if you...
Are looking for tools and practices to have cross cultural conversations that are mutually beneficial in the workplace
Want to learn how to better engage with people who are different than you in age, gender, race, ethnicity or culture
Have taken the Intercultural Development Inventory assessment in the last 2-3 years and you are in the Late Minimization to Early Adaptation competence levels of the Intercultural Development Continuum
Presenter Biographies
Cardina Esparza
Cardina leads diversity, inclusion and racial equity training and consulting at the Wilder Center for Learning and Excellence. She has over ten years of experience in nonprofit service focused on organizational change and building inclusion through training and culture change.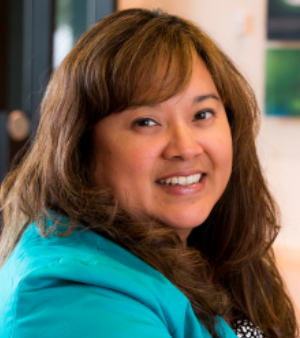 Angie Brown
Angie Brown is the part-time staff with the Wilder Center for Learning and Excellence and provides expertise in intercultural assessment and development, and community engagement. She has nearly a decade of in nonprofit programming, guided by a background in LGBTQ youth organizing and leadership development.