Description
Let's test your sexual knowledge.
Question:
1. How many different types of orgasms can a woman experience?
Answer: 6
Next question
2. Can all woman squirt?
Answer: Yes!
Final question
3. How long does it take a woman to be physically prepared for penetration?
Answer: up to 2 hrs
So how did you do?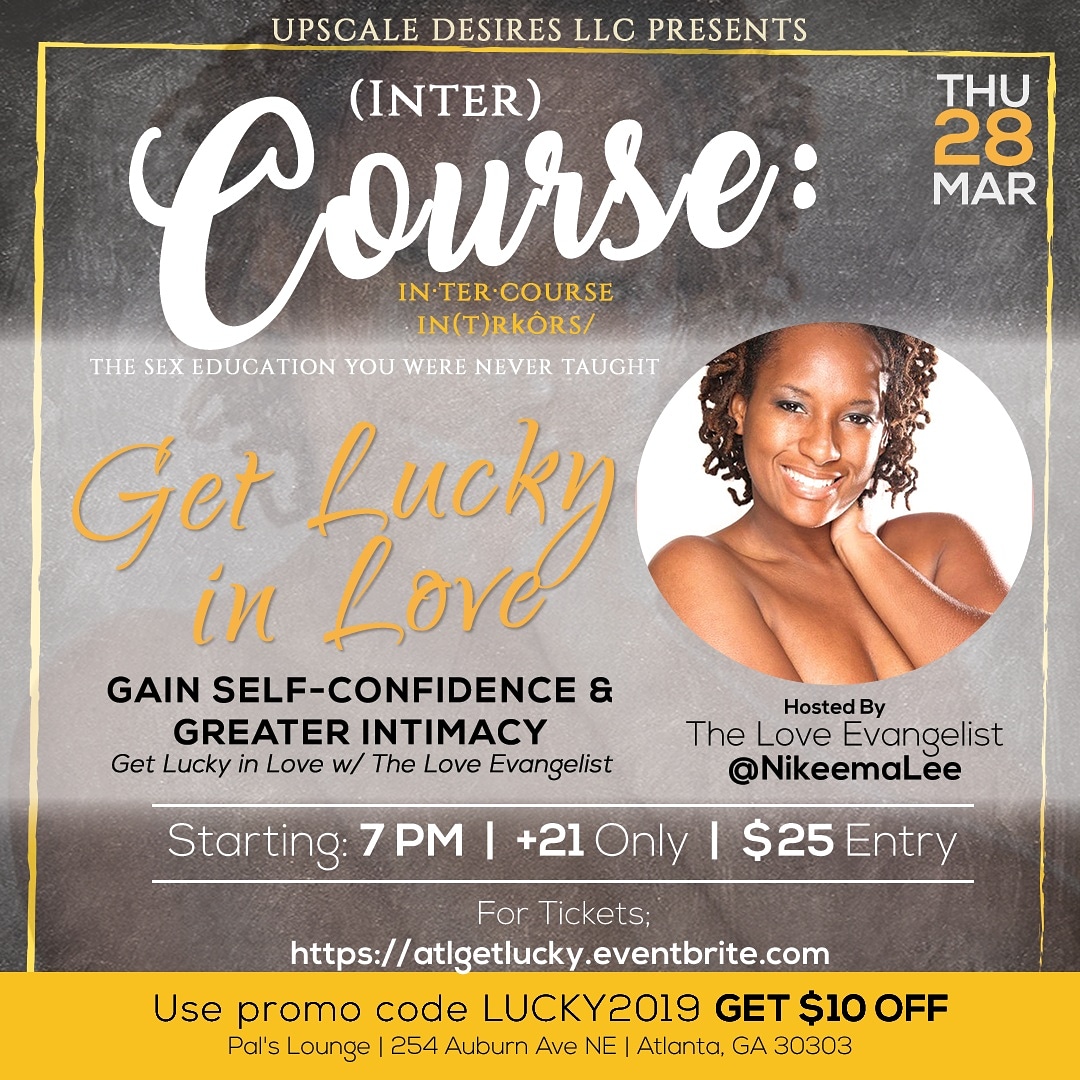 So you know how the Sex Ed we learned in school taught us nothing about sex.
(INTER)
Course
is a series of topics to pull back the veil and provide insight to years of miseducation
So you can heal YOUR broken heart, unlock your passions, and deepen your orgasmic experience to achieve maximum satisfaction or better.

I have been successful in rebuilding my confidence, creating intentional intimacy and transcending the physical realms of orgasm for 11 years now.

My story has been told all across the country, from New York, Los Angelos, Miami, New Orleans, and Washington, DC just to name a few. As well as, has been featured on Ebony.com, Playboy Radio, and YourTango.com, the top leading website on love.
Why am I doing this?
I know what it's like to spend my 20's and 30's wasting my time and talents in relationships that didn't satisfy my desires. Now in my 40's there's a need for deeper sexual connection. Not only do I want you to teach and expose some of the myths about intimacy, but I also want you to be transformed and healed. You will be confident when it comes to loving others, finding sexual freedom and be made whole again.
What's your next step?
Join The Love Evangelist Nikeema Lee, as she empowerd participants to achieve new levels of self-mastery, intimacy and sexual satisfaction.