InterCor Hybrid TESTFEST

Monday, October 8, 2018 at 9:00 AM

-

Thursday, October 11, 2018 at 5:00 PM (BST)
Event Details

In the European project InterCor – a joint initiative of France, The Netherlands, UK and Belgium – existing Cooperative Intelligent Transport Systems (C-ITS) are being upgraded and tested for their interoperability along with new services. To ensure interoperability, a common set of specifications geared towards seamless cross-border service continuity are being developed and validated. The validation is carried out during four TESTFESTs where the interoperability of in-vehicle end-user devices and road-side ITS stations from the different EU Member States are tested.


The TESTFEST, the third of four, is being co-organised by the InterCor project together with UK partners of the A2M2 project. It will take place on sections of the M2 and A2 in Kent and London. The main goal of this TESTFEST is to test the delivery of Day-1 services operating in a "hybrid" combination of ITS-G5 and cellular communication systems. It will also investigate the cross-border interoperability of these services through a separate deployment of two distinct C-ITS systems into "Country A" and "Country B" systems.
Different scenarios will be tested along with the following services:
Roadworks Warning (RWW) using DENM messages;

In-vehicle Signage (IVS) using IVI messages;

Probe Vehicle Data (PVD) (ITS-G5 only) using CAM and DENM messages;

Green Light Optimised Speed Advice (GLOSA) using CAM, SPAT and MAP messages;
This TESTFEST is open to anyone active in this field. Interested public and private organisations (public authorities, road operators, systems suppliers, service providers, vehicle manufacturers) are invited to register and to take part in the Hybrid TESTFEST i.e. by bring on-board units (suitable for the services to be provided), and cellular services, and vehicles to test their interoperability with the InterCor RSUs in the UK.
For any questions or further information at this stage, please contact:
Deadline for registration is Tuesday, 31 August 2018.
Highlights
Main system functionalities to be tested are:
Back-office system interface (IF2);

Hybrid communications.
Preparatory webinars
Two webinars will be scheduled for participants, in order to prepare for the TESTFEST:
Webinar 1: Wednesday July 18, 13:00-15:00 (GMT) - REGISTER

Webinar 2: Monday September 3, 13:00-15:00 (GMT) - REGISTER
Previous TESTFESTs
The first TESTFEST, focusing on ITS-G5 services (Wi-Fi-p 802.11-p), was held in the Netherlands in July 2017 (see here for more info).
The second TESTFEST, focusing on the use of different Public Key Infrastructures (PKIs) and the authentication of messages sent from different ITS stations, was held in France in April 2018 (see here for more info).
A pre-TESTFEST focusing on validating the interoperability of ITS Hybrid GLOSA services, was held in Brabant Helmond in June 2018 (see here for more information).
About InterCor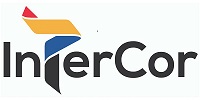 InterCor is a 3 year project of 30 million Euros co-financed by the European Union under the Connecting Europe Facility (CEF) Programme; it will enable vehicles and the related road infrastructure to communicate data through cellular, ITS-G5 or a combination of cellular and ITS-G5 (hybrid) networks on road corridors through The Netherlands, Belgium, UK and France to achieve safer, more efficient and more convenient mobility for people and goods.

For more information please visit: http://intercor-project.eu/
 
Save This Event
When & Where

Buckmore Park Kart Circuit
Maidstone Rd
ME5 9QG Chatham
United Kingdom


Monday, October 8, 2018 at 9:00 AM

-

Thursday, October 11, 2018 at 5:00 PM (BST)
Add to my calendar