Description
Come celebrate a gustatory Mixed Marriage when Single Malt Scotch Whiskies are paired with exquisite artisanal food selections. These couplings may seem more like shotgun weddings on paper, but prove to be true love (Capulet and Montague, Bancroft and Brooks…Lagavulin and Gorgonzola!) on the palate. Senior Master of Whisky, Spike McClure, will preside and lovingly introduce each spirit to its partner nibble. You'll laugh, you'll cry, you'll never forget the experience! And you'll never look at whisky the same way again.
Join Princeton BTGALA for a one of a kind Whisky Tasting Event with Senior Master of Whisky, Spike McClure of Whisky Galore.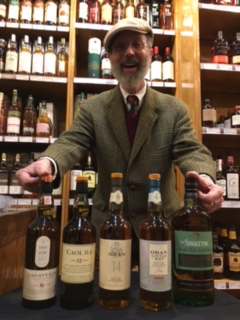 Six Scotch Single Malt Whiskies and food pairings, an educational and entertaining event.