InterCHARM korea is the leading B2B Beauty Event encompassing all sectors of the Cosmetic & Beauty Industry.
About this Event
Title : InterCHARM Korea 2020
Date : December 17(Thur) - 19(Sat), 2020
- 23rd: 10am ~ 6pm
- 24th: 10am ~ 6pm
- 25th: 10am ~ 5pm
Venue : Hall C&D, COEX, Seoul
Scale : 500 Exhibitors 700 Booths
Why InterCHARM Korea?
InterCHARM Korea is the leading B2B beauty event in South Korea, offering the entire industry an opportunity to come together, making new relationships, and foster collaborations.
At InterCHARM Korea, over 40,000 attendees are engaged with 600 exhibitors from various countries to discover unique K-beauty trends and product innovations, new channels for distribution, packaging, and manufacturing and to form key relationships with top industry professional and retailers.
What are you waiting for? Welcome abroad!
Learn more from the website:
http://www.intercharmkorea.com/
Online Pre-registration
1)
https://ick.intercharmkorea.com/eng/visitor/pre_registration_login.asp
2)
Eventbrite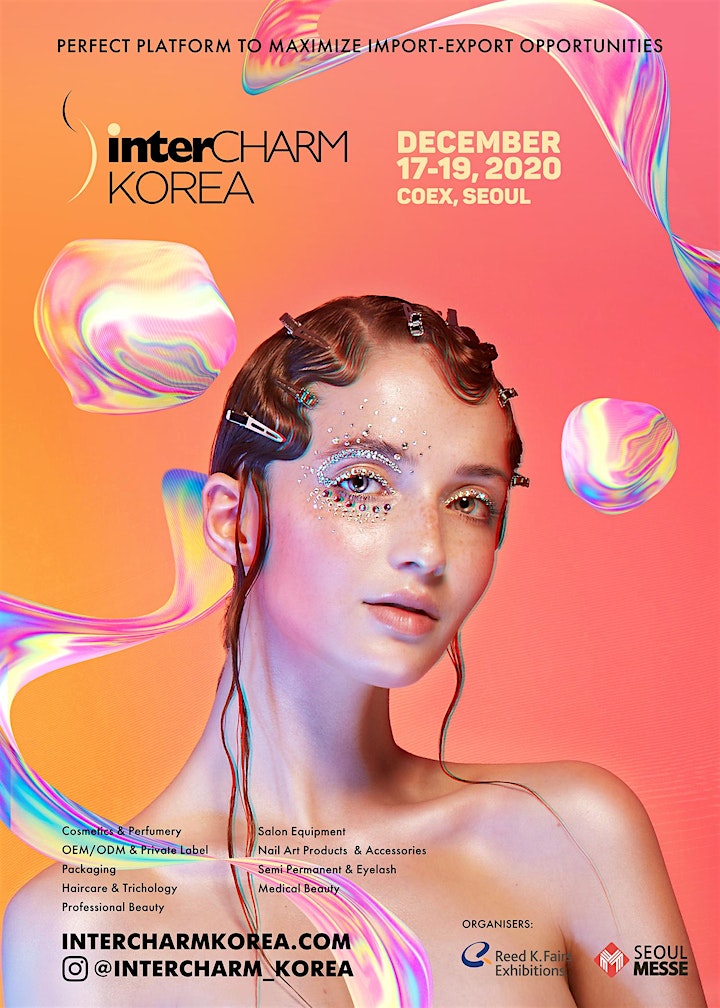 Fact & Figures 2019
37,303 visitors
401 exhibitors 53 international exhibitors
15,835 local buyers 2,843 international buyers
Past event Overview: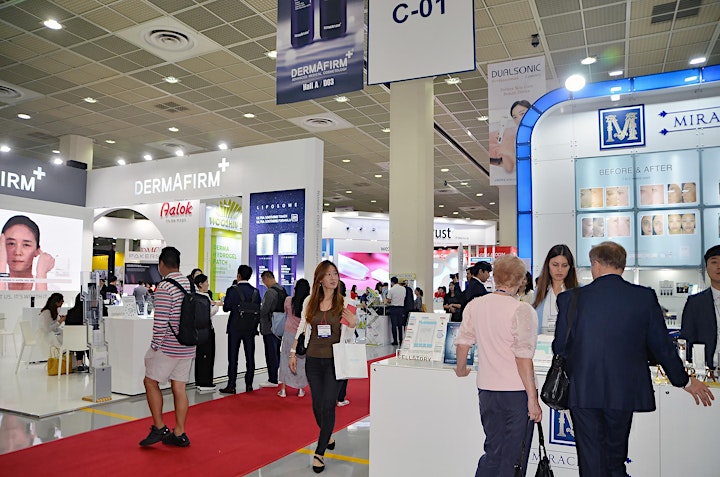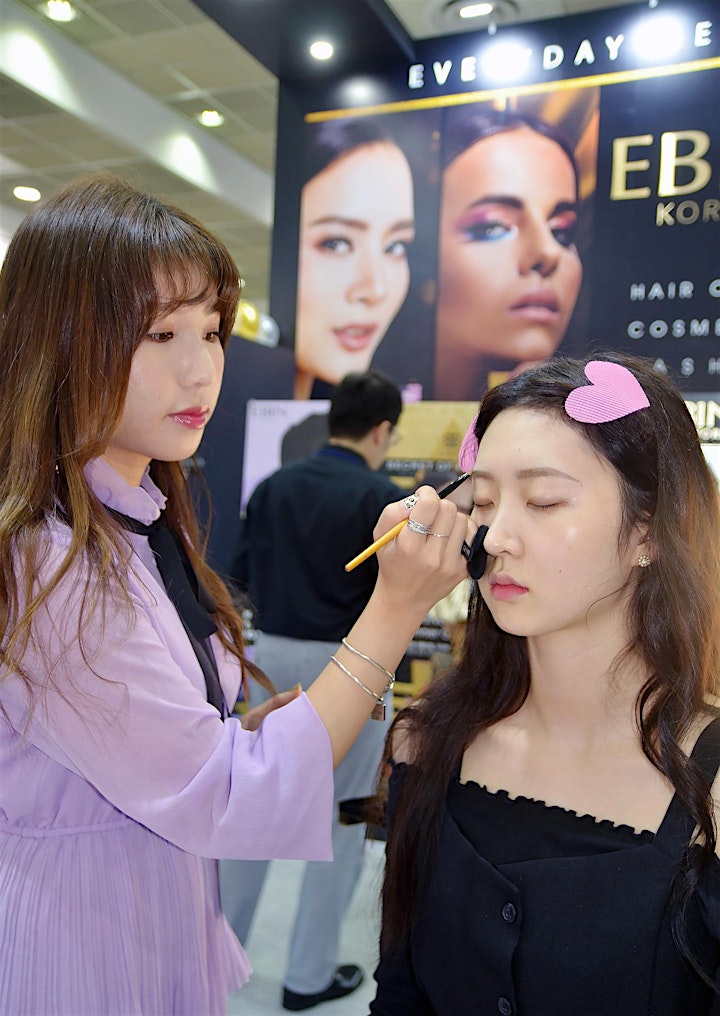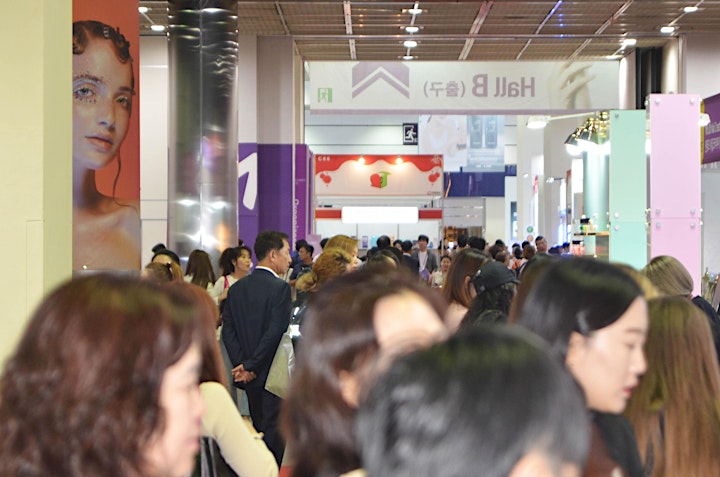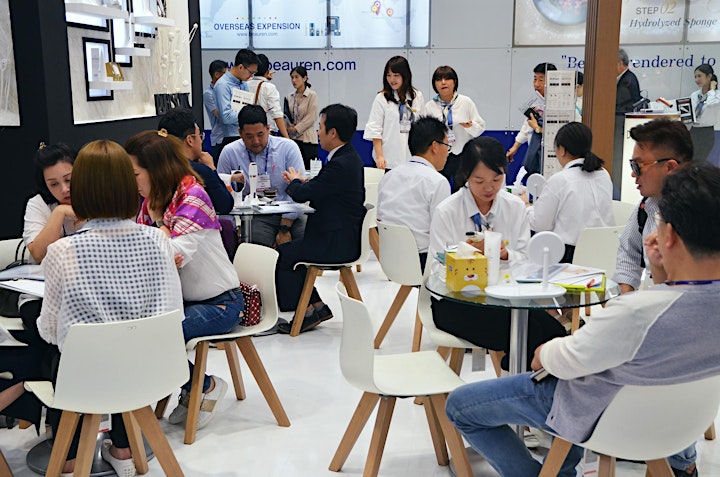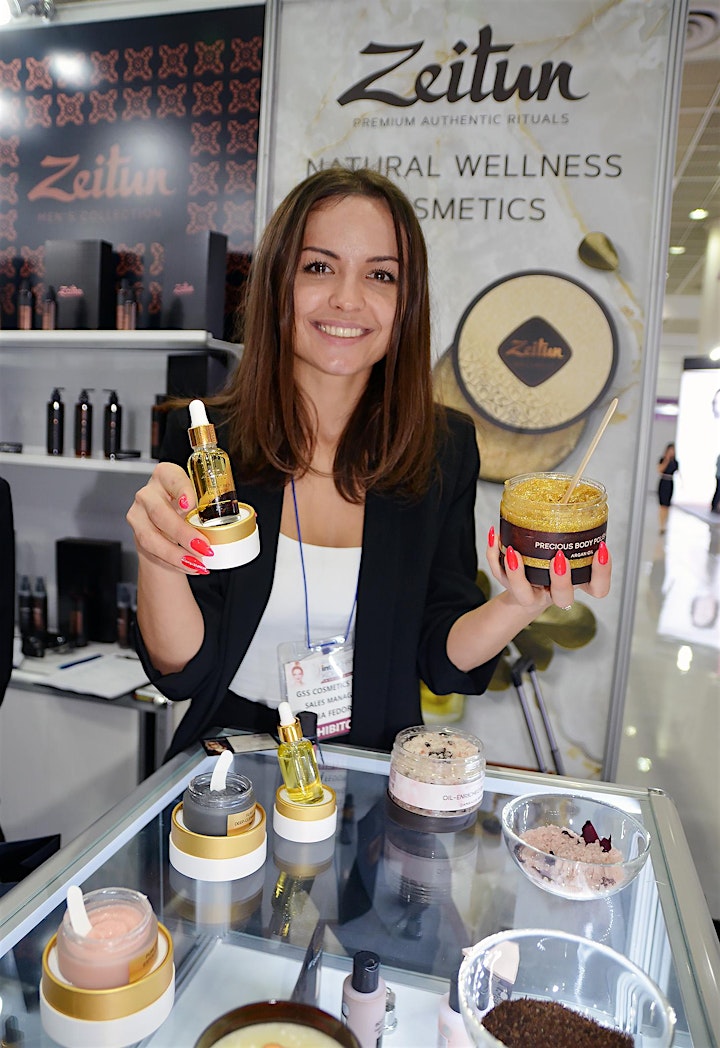 Contact details : InterCHARM korea Team
Tel : +82-2-2284-0021/0008
Email : info@intercharmkorea.com
If you have any questions, please do not hesitate to contact us!