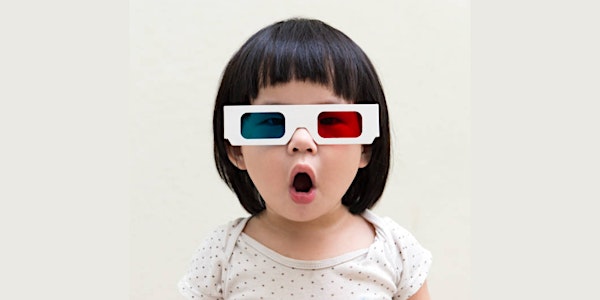 Interactive Vision Night
Celebrate VCDC being named 2021's "Best Eye Doctors" by Washington Parent Magazine and explore how the eyes, mind, and body connect
When and where
Location
Vision & Conceptual Development Center 6900 Wisconsin Ave, Ste 600 Chevy Chase, MD 20815
About this event
You may be surprised to find out that "20/20" doesn't actually mean "perfect vision" like many people think. In reality, this number refers to one of over a dozen visual skills you use every day. Neuroscience reveals that vision is actually connected to almost everything we do; from simple actions like walking to complex visual-perceptual skills used in memory, language, and planning.
Come to our office to try some fun interactive games and discover hands-on how your eyes, brain, and body work together, and how vision therapy can help you reach your potential.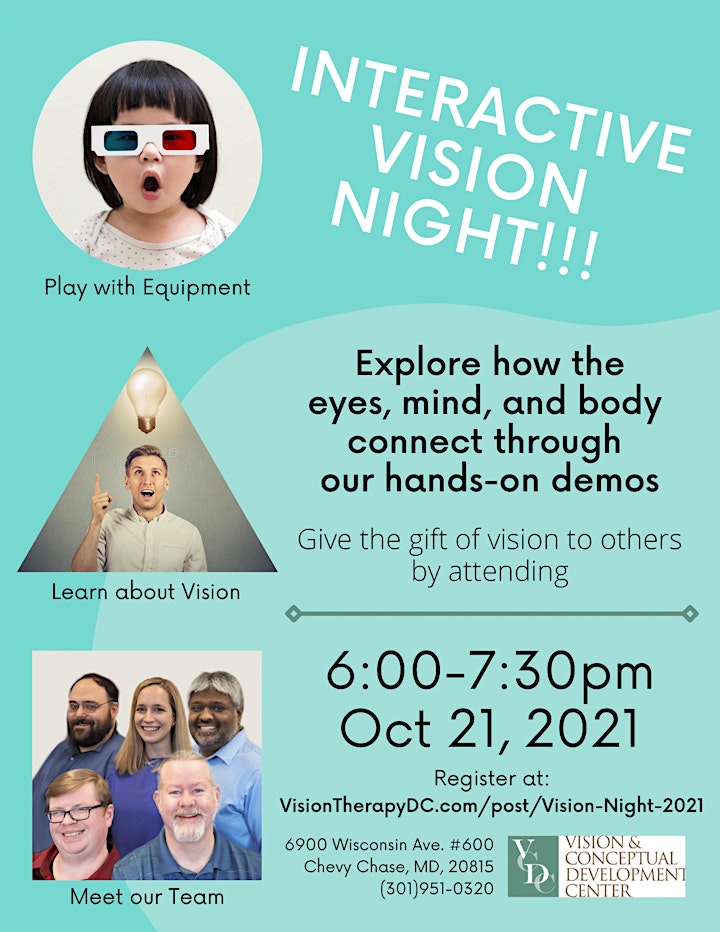 "Understanding how vision works may be a key to understanding how the brain as a whole works." — David Williams, Professor of Medical Optics at University of Rochester.
Attendees will get a voucher for an exam upgrade (retail value over $275) for new patients, including visuo-cognitive testing and a conference with the doctor, so they may give the gift of vision to a friend.
Current patients will get one free vision therapy session when they bring a guest.