Interactive TV: Content Is the King. Is Mobile the Queen?

Wednesday, April 17, 2013 from 5:30 PM to 9:15 PM (PDT)
Event Details
"Interactive TV: Content Is the King. Is Mobile the Queen?"
Date/Time:  Wednesday, April 17, 2013, 5:30 -  9:00 pm
Place:  Pillsbury Law Firm's new office, 4 Embarcadero, 22F, San Francisco, CA
See it on Facebook:   https://www.facebook.com/events/124178201104840/
How does innovation in interactive TV technology affect the current state of content delivery across platforms over web and mobile?  
What will the future hold if technology innovators collaborate with the talents who create rich media content, so that content is delivered with stronger relevance and deeper engagement with viewers?  
If your apps or your company are tapping into the quality content to formulate your product and drive your user acquision, this is the event you don't want to miss.  
From Hollywood - Guest Speakers 
John D. Maatta, COO, CWTV
Danny Leiner, Director, Dude, Where's My Car?  
Gil Nevo, Animator/Technical Director, EMMY winner, South Park 
Our Media Partner:
Gina Amoroso, film producer and founder of Cinema Amoroso - producer of Revolutionary Road
From Venture Capital world - Gus Tai of Trinity Ventures
We present you a super strong caliber of Hollywood luminaries: John Maatta - COO of CWTV, Danny Leiner - Director of The Sopranos and Freaks and Geeks, Gil Nevo -  Emmy winner and Technical Director of South Park.
From the Silicon Valley side, we present 800 Birds' longtime friend Gus Tai, from Trinity Ventures. He will join us as commentator. Gus is one of the pioneer VCs investing in the online gaming space and now in the convergence of game and interactive TV. 
Speaker Bio:

::John D. Maatta, COO of CWTV, a joint venture of CBS and Warner Bros. Entertainment, America's 5th broadcast network and the only network targeting young women 18-34 with high-quality programming.  John oversaw the formation and launch of CWTV and has built a stronger distribution system than any broadcast network has ever had. His responsibilities include the network's business operations, distribution, affiliate relations, the CW Plus Station Group, legal, broadcast standards and HR. 
Prior to CW, John was the COO of WB, which includes 100+ station groups. Prior to joining WB, he was VP of Business Affairs at Lorimar Telepictures and a trial lawyer in SF.
He serves on the Board of Directors of Trader Vic's, Wizard World (a public company that conducts Comi-Cons), Start Engine (LA Tech Accelerator), and the SoCal Board of UNICEF where he and his wife Lilly created and head UNICEF Chinese Children's Initiative.
John is a founder of the Comm/Ent Journal of Entertainment and Communications Law and has published in various scholarly journals on the subject of Hollywood and the entertainment industry.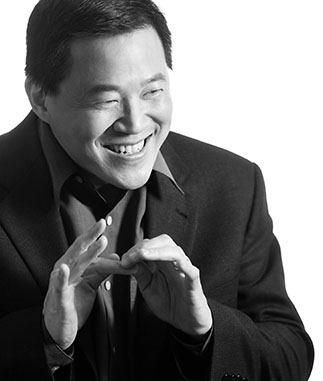 ::Gus Tai, General Partner, Trinity Ventures, Company Formation Expert and occasional wedding officiant.  Gus is a Board Member of Playfirst, Blue Nile, Photo Bucket, Maxpoint, Zulily, Wetpaint, Truaxis and numerous other ventures. 
Gus also co-led the funding and formation of Trion Worlds.  Trion Worlds and NBC Universal SyFy Networks are collaborating on the launch of Defiance, a massively multiplayer online third-person shooter game, as an interactive TV show and online game.  

::Danny Leiner, Director.  Danny has directed a number features in both the studio and indie world including two comedies at the center of the pop cultural zeitgeist, Dude, Where's My Car? and Harold and Kumar Go To White Castle. In the indie world Danny directed the post 9/11 ensemble The Great New Wonderful, starring Maggie Gyllenhaal, Tony Shalhoub, Edie Falco, Olympia Dukakis and Stephen Colbert.
Danny has also directed a wide range of television including The Office, How To Make It In America, The Sorpranos, Arrested Development, Freaks and Geeks, and Sports Night. His commercial direction credits include Toyota, Sprint, Mazda, ESPN and all of the freecreditscore.com band spots.
He recently directed the pilot and 5 episodes of the HULU original TV comedy series, We Got Next, airing this summer.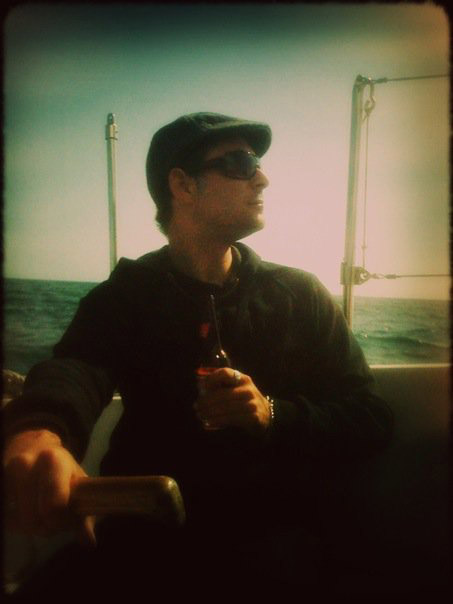 ::Gil Nevo,  Director, Artist and Emmy Award winner.  Gil works in new media in Los Angeles.  He began his career as an animator on the TV show South Park, which he worked on for almost 10 years and for which he won two Emmy's.  After leaving the show, Gil opened Nice Studios, a multidisciplinary creative studio producing high quality content for both broadcast and web. Gil's latest film, GoodSam and Max, has won him several festival awards and is currently being adapted into a comic book. 
He has often been called a Renaissance Man but has politely feigned humility. In 2011, Nice Studios released an iPhone app called Vidify that received national attention as one of the iPhone's first automatic video editing applications. Gil is a serial entrepreneur and life-long artist and creator. 
5:30 - 6:30 pm  Come and socialize over pizza and drinks
6:45 - 8:45 pm
Keynote:  John Maatta
Fireside Chat:  Gus Tai, Danny Leiner, Gil Nevo
8:45 - 9:15 pm You are the star, share your experience
Pillsbury Law Firm 

Tal

lk

to them if you need help with legal issues.  They are great people who are very supportive and understanding of the Valley's startup scenarios.  They provide top services and expertise to tech entrepreneurs. We love them. 
Come hang with us and share your stories too.  
Want to know who else is coming? Go to Facebook and find out! 
http://800birdsinteractivetv.eventbrite.com/
Chief Squawker, 800 Birds
Join the 800 Birds community to receive future notice of events/acitivities and make great friends! 
http://www.facebook.com/groups/800Birds/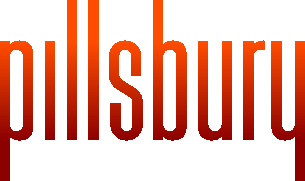 Attendee List
Sort by:

Date

|

First Name

|

Last Name
When & Where

Pillsbury Law Firm
4 Embarcadero Center, 22nd Floor
San Francisco, CA


Wednesday, April 17, 2013 from 5:30 PM to 9:15 PM (PDT)
Add to my calendar
Organizer
YeahMobi Team
YeahMobi is the leader in delivering the best results for your mobile marketing and user acquision strategy with precise focus and targeting. 
www.yeahmobi.com 
Contact:  derrick.nguyen@yeahmobi.com or Shirley.lin@yeahmobi.com
Interactive TV: Content Is the King. Is Mobile the Queen?