Sales Have Ended
Ticket sales have ended
Thank you, and look forward to meeting you soon!
Sales Have Ended
Ticket sales have ended
Thank you, and look forward to meeting you soon!
Fun, Interactive 4-Day Course Empowering You to Get the Most out of Your Psilocybin Journey....
About this Event
Be one of the first to experience this interactive course designed and facilitated by dedicated psychonauts and experienced guides.
Four 3-Hour Workshops:
Thursday, January 21 @ 5-8PM PST
Saturday, January 23 @ 9AM-Noon PST
Thursday, January 28 @ 5-8PM PST
Saturday, January 30 @ 9AM-Noon PST
Sliding Scale: $195-$395
Scholarships Available Upon Request (Please email us at hello@tripsitters.org)
All Class Recordings shared in password-protected video library so you can catch up if you miss a class.
Why this course?
🍄 No Experience Required
We designed this course for both curious beginners and those who want to deepen their practice and understanding. Everyone, including experienced psychonauts and facilitators, can benefit from being in community, listening to different perspectives, and practicing beginner's mind.
🍄 Connect with a Community of Likeminded People
You will be invited to a private Signal Chat Group. During the sessions, there will be ample time for breakout rooms where you'll meet and chat with others on similar journeys. You'll be able to discuss psychedelics in a safe, stigma and judgment-free container. This course will allow you to feel more connected and supported.
🍄 Spend Time with Experienced Facilitators
Our facilitators have experience working with hundreds of individuals on their psychedelic journeys. With your best interest at heart, they'll do their best to instill confidence and self-reliance. You'll have time to ask as many questions as you'd like.
Guest presenters will be: Nicole Lilly, Miriam van Groen, and Sarah Hope.
🍄 Connect with your Inner Healing Intelligence
The psychedelic path is ultimately not about the substances themselves. It's about your ability to connect with your intuition and to trust yourself. Our course encourages you to follow your gut and make well-informed decisions.
🍄 Reduce the Risks of a "Bad Trip"
If you are afraid of having a "bad trip," you're not alone. This course will give you the confidence to let go of this fear and face whatever comes up in your journeys with grace. Ultimately, there are no bad trips, and unpleasant feelings that may arise during your experiences can be your greatest teachers.
What You'll Learn About
The History of Psilocybin
The Current Psychedelic Renaissance
Microdosing
Preparing Your Mind, Body, and Environment
Building a Support System
Creating an Ideal Setting
Creating a Ceremonial Space
Navigating the Journey
Somatic (Body-Centered) Exercises
A Holistic Approach to Integration
Who is this Course For?
🙋 Curious newbies who've never had a psilocybin experience and want to educate themselves before diving in
🙋‍♂️ People who have had one or more psilocybin experiences many years ago and want to get back in touch with the medicine
🙋 Those who have tried psychedelics recreationally and want to learn more about how to use the medicine in a more intentional or therapeutic way
🙋‍♂️ Experienced psychonauts and facilitators who want to practice spaceholding and listen to new perspectives
🙋 Those wanting to connect with a community of likeminded psychonauts and explorers
🙋‍♂️ Those looking for an opportunity to ask questions
Want to help promote the event?
We offer a 20% revenue share for those who promote the course with their friends, family, and professional networks. Please reach out to hello@tripsitters.org for more details on the ambassador program.
15% of net revenue goes to indigenous relief fund.
⚠️ Reminder ⚠️ Important ticketing announcement:
PLEASE CHECK YOUR CONFIRMATION EMAIL FROM EVENTBRITE WHEN YOU PURCHASE A TICKET. CONFIRMATION IS SENT TO THE EMAIL YOU USED TO REGISTER FOR THIS TICKET. KEEP AN EYE OUT FOR TWO EMAILS FROM TRIPSITTERS WITH DETAILS INCLUDING ZOOM LINK AND ALL OF THE INFORMATION FOR THE COURSE. ADDITIONALLY ALL COURSE MATERIALS WILL BE MADE AVAILABLE THROUGH THE EVENTBRITE ONLINE EVENT PAGE.
No Refunds, Ticket Sales are Final
Course designed and facilitated by the founders of Tripsitters and Truffles Therapy.
For any questions or comments, feel free to reach out at hello@tripsitters.org.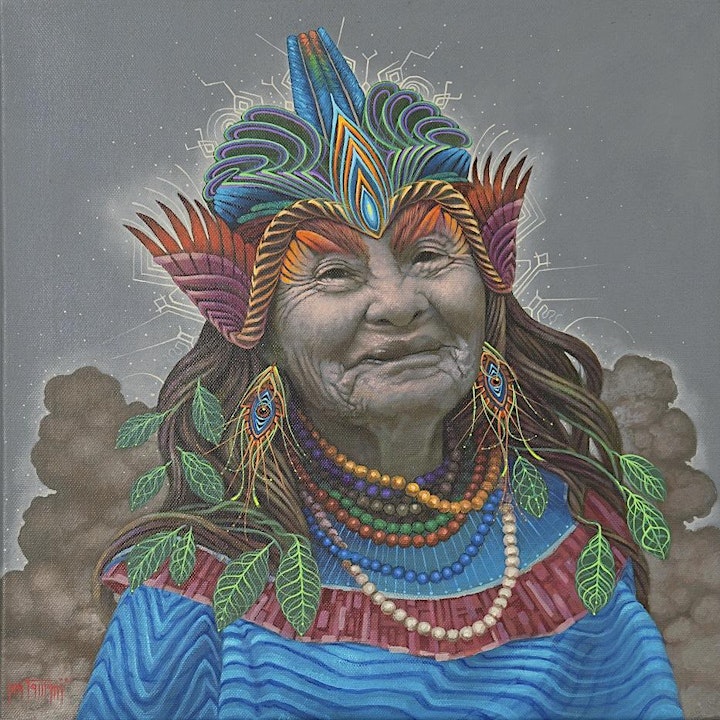 Date and Time
Location
Refund Policy