Description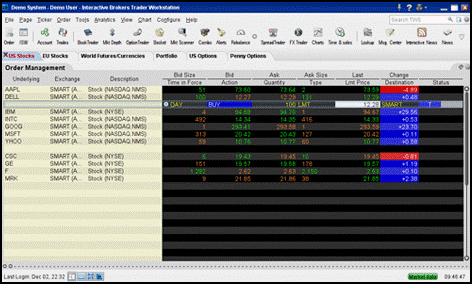 Learn how to use the Interactive Broker platform.
This platform supports Stocks, CFD, Forex, Futures and Options trading but we will just focus on CFD & Charting plus single options trades for these 2 sessions.

Agenda (over 2 sessions: 10am-1pm & 2pm-5pm)
- Setup & Save Default Workspace
- Overall platform navigation
- Main configuration and setting up the tabs for trading
- How to enter Market order with Profit taking & stop loss
- How to enter Pending order with Profit taking & stop loss
- How to setup Partial profit taking
- How to partial profit taking and stop loss after buy order is triggered.
- How to check Open Positions and Pending Orders
- How to interpret the Profit & Loss Statements
- How to check Margin Requirement
- How to use IB Charts and Price alerts
- How to Draw Support/Resistance, Trendline
- How to add Indicators.
Organizer of Interactive Brokers Platform Training
Beyond Insights was founded in 2008 on a mission to bring out the best in people and their financial future. We have a passionate & dedicated team of trainers and coaches who have coached more than 4500 students in their journey to take up stock market trading and investing as a source of wealth. We have trained people from all walks of life – business owners, financial controllers, accountants, doctors, stock brokers, full-time traders, housewives, college students and even retirees or a person who is planning for retirement. All trainers and coaches are full time Investor or traders themselves.
We are the pioneer of Investing & Trading Psychology Boot-camps in Asia and we offer a comprehensive curriculum to create financial success through stock market investing and trading. We are committed to provide the Most Complete Education with the Most Experienced Coaching Team and the Most Effective Support you can find in this region.
Beyond Insights has won multiple awards over the years, including the Most Preferred Financial Educator in Invest Fair Malaysia 3 years in a row from 2014 to 2016, a further testimony to our commitment to excellence.