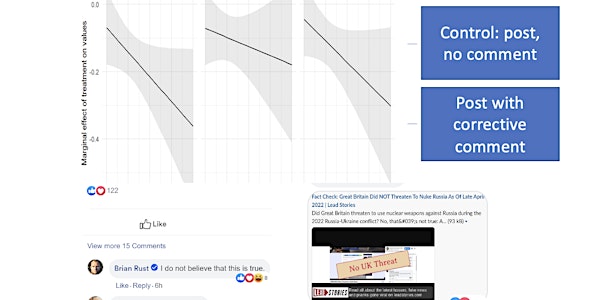 Interactions with an Impact? Social Media, Fake News, and the Legacy of War
We will talk about two types of user interactions on social media: interaction about the legacy of war and about fake news/misinformation.
About this event
Dr Sanja Vico (University of Exeter) will speak about "Cognitive Dissonance in Social Media and Face-to-Face Interactions in Relation to the Legacy of War", based on her paper that was just published in the International Journal of Communication.
Dr Florian Stoeckel (University of Exeter) will speak about the potential of "social corrections", i.e. whether and how social media users can fight misinformation by debunkiung false information. His collaborative research is funded by the British Academy (SRG20\200348). The project team includes Sabrina Stöckli, Sofia Vasilopoulou, Besir Ceka, Chiara Ricchi, and Jason Reifler.