Description
Worldwide, there are now over a billion mobile devices with augmented reality capabilities. Augmented reality (AR) apps let people see and interact with digital content in their physical reality. Apple, Facebook, and Snapchat have pioneered early techniques and technologies to insert digital images (and interactions) on top of real-world objects, but the possibilities of these channels remain relatively unexplored.
We're at an inflection point for user experience and interaction design. Whether or not we've planned for it, we're all 3D designers now. It's the perfect time to extend your design skills into this new reality.
Jessica Outlaw of The Extended Mind, in partnership with Torch AR is offering a half-day workshop for designers and design producers. In this hands-on training, you will develop an understanding of immersive tech, interaction design in 3D space, and existing AR use cases. During the workshop, you'll concept, plan, and build your own AR experience prototype.
*No augmented reality experience or coding is needed. Space is limited.
---
Details:
Welcome 8:30 AM
Workshop 9:00 AM - 12:30 PM

Part 1: The state of the immersive technology today. You will demo mobile AR technology and learn about the range of use cases.
Part 2: Techniques for AR interaction design. We will compare and contrast 2D & 3D design patterns.
Part 3: Designing with Mobile AR. You will design and develop an interactive AR experience prototype for your portfolio.
---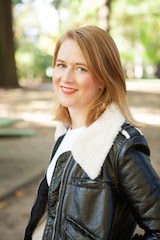 Jessica Outlaw, M.S., is a culture and behavior researcher in immersive tech and the founder of The Extended Mind. She uses behavioral science to help XR companies build and test experiences. She does research in digital worlds, app design, and gives trainings to new and experienced designers. She is a 2017 winner of Oculus Launch Pad and her insights on safety, spatial design, privacy and the UX of VR can be downloaded here.
---

As part of this workshop, you'll use Torch AR to build an interactive 3D experience. Torch helps you design, prototype, and deploy AR apps faster than ever, without coding. Work directly in augmented reality with your mobile device and add AR functionality to your existing tools and workflows. During the workshop, Torch team members will be on hand to answer questions and help you prototype in AR. Download Torch Today!
---
FAQs:
What topics will be covered?
Augmented Reality and its potential to influence industries. Specific examples of how AR is already transforming education, entertainment, travel, and other industries. How AR can impact a range of experiences such as a restaurant meal, a music concert, a hotel room, or people's homes.
What exercises will be done?
We will demo mobile AR and learn about the range of use cases. Next, you will get experience in interaction design and prototyping for AR. You can collaborate on prototypes or develop your experiences as individuals. You'll have a chance to share your designs with the group. We will also debrief on the potential for interaction design to impact an experience.
What will I take away from this workshop?
You will develop an understanding of the fundamental capabilities of augmented reality technologies. Additionally, you will get hands-on experience working with interaction design for AR and be inspired to create more with immersive technologies!
Any pre-requisites for attending?
None
What gear should I bring?
Since Torch AR is an iOS app, please bring any ARKit iPhone or iPad to build your prototype. Please contact us if you are unable to bring an ARKit compatible device – limited loaner devices will be available on a first come first serve basis.
Will there be any scholarships or financial assistance available?
Yes, a limited number of opportunity scholarships are available for this workshop. To apply for a scholarship, please complete this form by January 11, 2019. Scholarships will be reduced to $25 per ticket and is non transferable.
What's the refund policy?
Refunds will be available up to 7 days before the event date and tickets may be transferable - please email elaine@52ltd.com with questions or concerns.
How can I contact the organizer with any questions?
Please email elaine@52ltd.com with questions or concerns.
---
Organizer of Interaction Design & Prototyping in Augmented Reality
52 Limited is a digital resource company connecting creative + technology talent with leading brands, marketing and engineering departments, start-ups, design firms, advertising and interactive agencies. 52 Limited began as Portland's only locally-owned creative staffing agency and has grown to serve some of the world's most recognizable and forward-thinking companies in Portland, Seattle, and San Francisco.