Instead of setting New Years resolutions, we will be setting intentions for 2022 through writing, mantras and sound frequencies.
About this event
We welcome 2022 with reflection and gratitude for the past and present, while opening our hearts and minds intentionally and energetically into possibility.
Jamie Cabaccang, founder of Techies + Wellness and Soul Care Practitioner at Pure Reiki Wellness will facilitate your journey through an intention setting process, crystal alchemy singing bowls, Shamanic drum, and harmonium plus vocal tones to become an even more magnetic and energetic match for what your soul is calling and the life you love, desire, and deserve.
All are welcome to experience this immersive experience. Spots are limited and reserving your spot beforehand is required. A yoga mat and blanket are provided, however feel free to bring your own mat, eye mask, pillow, and personal blanket for your comfort. Paper/pen provided or bring a your favorite journal and pen.
Sunday, January 9th, 3-4:30pm at the beautiful Cedar Sanctuary.
Investment: $50
-------------------------------------------------
COVID-19 PRECAUTIONS
As a result of the global health concerns, we will keep the event to a small group size with space between participants. Since the space is intimate, we require proof of vaccination or provide a negative test result. We'll check your temperature, provide hand sanitizer, keep windows open for air circulation plus overhead fan, air purifier in room, plus motion-sensor soap dispensers and wall-mounted paper towels in restrooms. We kindly require you to wear your mask at all times. If you have any COVID symptoms or have been exposed to COVID in the past 14 days, we ask that you stay at home. Depending on the current state regulations, we will follow guidelines. Techies + Wellness can cancel your ticket with a refund at any time for COVID related reasons.
-------------------------------------------------
Techies + Wellness is a bridge between the tech and wellness communities on a mission to empower tech professionals to help you get from a place of stress, anxiety and even illness to that place of peace and power within by bringing holistic wellness hacks and resources, unique event experiences and transformative retreats.
Connect with us on Facebook and Instagram for future events!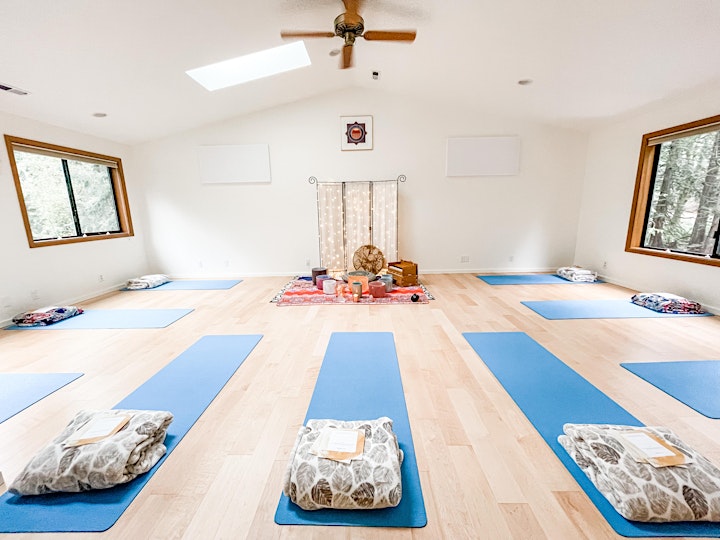 Sound bath at Cedar Sanctuary
Organizer of Intentions Sound Bath Experience
We are a wellness community with a mission to empower tech professionals to improve their wellbeing from within by creating mindfulness and holistic wellness event experiences.
Interested in attending or hosting a Techies + Wellness event at your workplace? Let's connect: techiesandwellness@outlook.com
Learn more: www.techiesandwellness.com