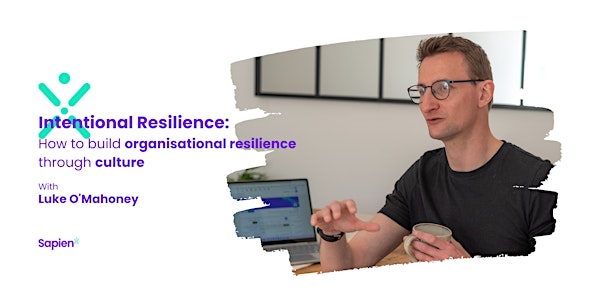 Intentional Resilience: Building Organisational Resilience Through Culture
It has never been more important to develop organisational resilience. This webinar will show how to build resilience through culture.
About this event
In this webinar we will explore (arguably) the ultimate story of resilience in order to frame how we can be intentional in building organisational resilience through culture.
We will look to define what organisational resilience is, how it is formed, and how we can set our organisations up to cultivate resilience.
From being absolutely clear on our organisational Who (values & core believes) and our Why (Purpose & Mission), through to how we configure our organisation and distribute work, we will show that resilience isn't down to chance, it is something you can build intentionally through culture.
Structure:
• 20-25 minute Webinar Presentation
• 10(+) minutes Open Q&A / Interactive Discussion
What you will take away:
• A clear definition of organisational resilience
• The base science of stress and how resilience is formed
• Actionable insights on how to intentionally build resilience through culture