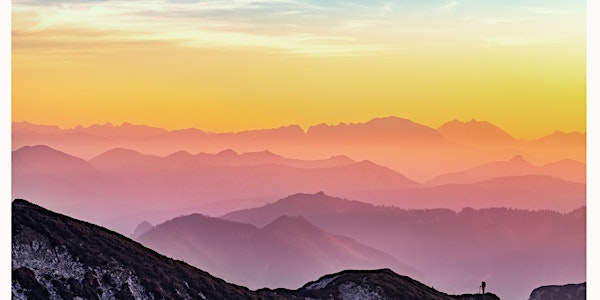 Intentional Productivity: Give the gift of a journey of a lifetime.
Click on the green 'Tickets' button to purchase the e-course.
Refund Policy
Contact the organizer to request a refund.
Eventbrite's fee is nonrefundable.
About this event
It's been quite a year! And now the holidays are upon us once again. But holidays may look different compared to years past. Due to supply chain glitches and a greater desire to be good to the planet, you may want to consider a virtual gift. This gift is for someone who "has everything" and/or wants to have more of the most important gifts in life. This is something we know people can use more of: Time, focus, and fulfillment in their lives. Do you agree? If so, we've got you covered!
We've created a self-paced, online course that helps people envision how they want their lives to be, recognize where they are now, and fulfill their vision with actionable, fun tools. It's called Intentional Productivity because the principles shared will allow for full focus when working, freeing up the headspace for people to be fully present for all aspects of their lives.
What's Included:
An interactive workbook
Short videos to support each lesson
Thoughtful and simple tools for transformation
Moments of mindfulness and much more
4 livestreamed "OfficeHours" events scheduled for January 2022 to explore the nuance, insights and antidotes about how to best leverage your own intentional productivity.
The best part about this gifting slam-dunk is you get to cross a chore off your to-do list and put it out of your mind right now with the click of a button.
Here are a few guidelines to remember when purchasing this powerful e-course that has changed lives!
Leave the 'email' box empty as you are filling out the recipient information form, or enter your email address into the box. Do NOT enter the recipient's email address anywhere but in response to Q1.
Add the recipient's email information in the response box for Q1.
If you're purchasing the e-course for yourself and others, you'll fill in your information as one of the recipients.
Don't be confused by your receipt. It will say that you've purchased tickets. In reality, you've purchased the gift of an e-course that will be eternally helpful to those gifted.
You'll receive a message at the same time the recipients receive notice of their gift to come. This will be the day before the gift arrives in their inbox.
Still not certain about the benefits of this course? Watch this video and consider how many of your friends, family and colleagues will benefit from the gift of time, clarity, focus and fulfillment! Intentional Productivity is the gift that keeps on giving...