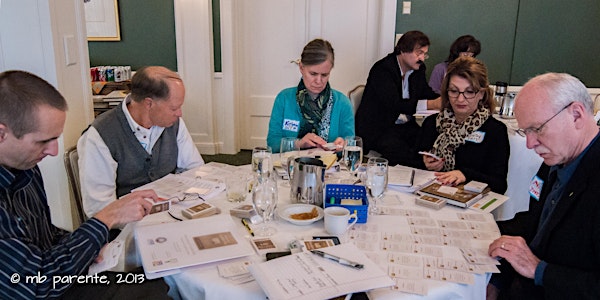 Intentional Leadership Coach Certification--San Diego, CA
When and where
Location
Barney and Barney--Sponsored by SANDAPT Suite 150, first floor 9171 Towne Centre Drive San Diego, CA 92122
Description
Learn to integrate personality type, emotional intelligence, and the power of "and" through a practical coaching method. Attend both SANDAPT workshops on November 7, then join Jane Kise for an add-on dinner session and two webinars to complete certification!
If you're looking for effective coaching tools for leaders at every level--and for clients interested in personal development:
We'll equip you with the skills to guide clients in developing greater self-mastery and clearer focus, so they can become the leaders others want to follow. This is a great addition to your coaching toolkit, especially if you're already certified to use a type instrument such as the MBTI(r).
If you already have your ICF Coaching certification:
You can earn 12 CCEs when you complete the course certification

Course Details:
Offices of Barney and Barney, same location as SANDAPT events

Registration fee for certification course: $500 for SANDAPT attendees; a 25% discount off the normal fee!
This Certification Workshop includes:
Coursework:

The "12 Lenses of Leadership" framework

The synthesis of psychological type, emotional intelligence, and polarity thinking to leverage strengths and account for blind spots

The "priority focus" process leaders can use again and again to choose the right priorities given who they are, who they are leading, their current realities, and where they need to go

Evening meal

Materials:

A copy of Intentional Leadership by Dr. Jane Kise, course notebooks, and the Intentional Leadership Priority Cards

12 ICF CCE credits (you must complete all course requirements to receive credit)
Certification Requirements:
Attendance at both SANDAPT sessions on November 7, the evening session and two webinars
Completing the Intentional Leadership Coach process for yourself and with at least one client, submitting the client's final Priority Checklist™ along with a short description of your experience with the process
Attendance at two four-hour webinars
First webinar: Working with Intentional Leadership Priority Checklists and using the online Intentional Leadership Audit, Resource Library, and Leadership Investment strategy.
Second webinar : Individual coaching session with Jane Kise
Prerequisites
Certification for a Jungian type instrument (MBTI®, GPTPTM, JTI®, MTI®, etc.) OR an understanding of Jungian type theory (in-depth) such as those offered by

TripleT,

Linda Berens Institute

,

or

Type Academy

Evidence of coaching experience or training (ICF certification or equivalent experience) or counseling training – contact

jane@janekise.com

with questions
Meet your instructor:
Dr. Jane Kise, author of Intentional Leadership and founder of Differentiated Coaching Associates, is an executive coach and organizational consultant. Author of over 20 books, Jane's clients include NASA, Minneapolis Public Schools, the Bush Foundation, and numerous education and business organizations. She holds an MBA in finance, a doctorate in Education Leadership, and is an MBTI Master Practitioner. Get to know Jane Kise

For more information on prerequisites and course materials, please visit Differentiated Coaching Associates, LLC
www.janekise.com