Location
Eden Gardens
24 Omana Ave
Epsom
Auckland
New Zealand
Description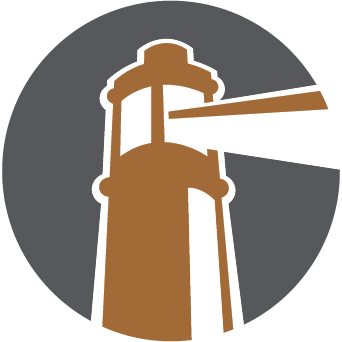 Intentional Leadership: Because "One-size-fits-all" leadership development fits no one.
How many times have you or your clients implemented a solution only to find you are faced with a new problem? How often do you focus on one perspective while overlooking other possibilities?
We often make important decisions based on our current perspective, not a systematic appraisal of all the factors that lead to a decision. Intentional Leadership is a practical process that factors in who you are, who you're leading, where you are now, where you want to go, and what might get in your way—all while learning to leverage the cyclical nature of most decisions.
Take the first step and join us
Our Intentional Leadership Workshops and Coaching bring this process to life as we guide you in developing your ability to focus on what you need to do to reach specific goals. You'll learn how to help clients tackle the big questions, such as:
How can I increase employee engagement when I'm measured on business results?
How do I coach my employees when I need to evaluate them?
Why set vision and goals when everything is constantly changing?
Ho can I succeed at work and still have time for friends, family, and causes I care about?
How do I escape the no-time-to-delegate-but-delegating-buys-me-time paradox?
This course is for leaders at all levels, and coaches, whether they are executive, career, or life coaches. Or, bring your team and learn how to work from strategic plans to individual goals, coach each other, and get sustainable results.

What you'll do
Develop a deep understanding of your leadership strengths and how their related blind spots might hinder your progress toward goals—a practical application of personality type and emotional intelligence

Discover the roles and priorities most key to success in your situation, using a leadership framework that encompasses the research-based paradoxes that leaders juggle

Create a personalized plan for development that transforms SMART goals into guiding questions and practical actions

Learn to use the tools to coach others
Today's solution often becomes tomorrow's problem.
Intentional Leadership makes sustainable solutions possible.
Course Details:
The location and cost for the course are:
Eden Gardens, 24 Omana Avenue, Epsom, Auckland 1023

Registration fee:

$NZ600 for one-day course through 6 May, then $NZ800
*Price includes course materials, lunch, and refreshments
Optional E-Learning Intentional Leadership Coach Certification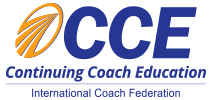 Additional $NZ325

Coaches who also attend this module gain access to all of the Intentional Leadership tools, including presentation slides, coaching reports and online Intentional Leadership Audit.

Module completion entitles attendee to 12 ICF CCEs for completing all of the following requirements:

Attend the full-day course and two webinars

One group webinar for in-depth information on the coaching process

One 1-1 webinar tailored to fit your needs and how you will be using the Intentional Leadership Process

Complete and submit an Intentional Leadership Priority Focus for yourself and for a client, as well as a description of the process you used to coach the client.
Prerequisites
Certification for a Jungian type instrument (MBTI®, GPTPTM, JTI®, MTI®, etc.) OR an understanding of Jungian type theory (in-depth) such as those offered by

TripleT,

Linda Berens Institute

, or

Type Academy

Evidence of coaching experience or training (ICF certification or equivalent experience) or counseling training – contact

jane@janekise.com

with questions
Meet your instructor:
Dr. Jane Kise, author of Intentional Leadership and founder of Differentiated Coaching Associates, is an executive coach and organizational consultant. Author of over 20 books, Jane's clients include NASA, Minneapolis Public Schools, the Bush Foundation, and numerous education and business organizations. She holds an MBA in finance, a doctorate in Education Leadership, and is an MBTI Master Practitioner. Get to know Jane Kise
For more information on prerequisites and course materials, please visit Differentiated Coaching Associates, LLC
www.janekise.com