Actions and Detail Panel
Intention to Action: Urban Mini-Retreat for Working Women
Sun, January 29, 2017, 10:00 AM – 3:00 PM EST
Description


THE JANUARY EVENT IS NOW SOLD OUT, HOWEVER, TO FIND OUT ABOUT OUR NEXT URBAN MINI-RETREAT, PLEASE SEE MY WEBSITE AND CONTACT ME. KELLEY
We'll raffle off a copy of Elzabeth Gilbert's book "Big Magic, Creative Living Beyond Fear". The book offers a great perspective on what gets in our way of living creatively in the second half of life!

Join me, Kelley Connors, Founder, Design the Second Half of Your Life, and Carol Addy, fitness passionista and artist, with other inspired working women to connect with your loving, fun, brave and wise self and ignite your best personal intention for 2017!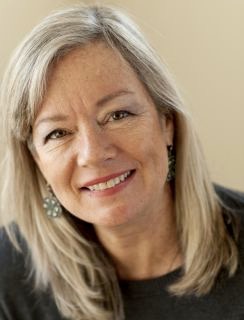 ---
Fueled by the power of wellbeing, you'll join a small group (less than 12 women) retreat to help you unwrap your own personal gifts, and fuel your bold intention. You'll also have the chance to support homeless women in Boston with compassionate intent.
Topics covered are:
1. How to think like a designer and move forward, aligned with your priorities and values and a powerful intention in 2017.
2. Learn about the designer inside all of us: the driver, the voice, the guide and the artist
3. Create your own design with more energy and fulfillment, your own vision for your "next"
4. Connect gratitude to your vision and support other women
Outcomes:
1. Identify your intention and vision for your "next"
2. Get connected in community with other fun inspiring working women
3. See new inspired possibilities emerge with energy and fun
4. Move from vision to intention and discover your own pathway to wellbeing, including gratitude
Co-creators: Join Kelley Connors, President, KC Health and Carol Addy, Fitness Passionista, Artist and Chief Medical Officer, HMR, in a small group coaching format with other like-minded working women. Nestle inside a cozy, light-filled space in the heart of the Back Bay and create your "next".
We'll have coffee, water, soda, fruit and healthy snacks. PLUS, a healthy salad lunch will be served!
The urban retreat brings YOU, as co-creator, into an inspired conversation with other professional working women.
Investment is $150.00.
P.S. Learn about my transitions tool - the Gratitude Action Plan - to help women navigate the gaps in employment.
Please feel free to bring a new or gently used hat or pair of gloves to this event. I will give them to women who are homeless and who visit the Carolyn Connors Women's Center at the St. Francis House in Boston.
"When you help others, do so out of respect. Don't look down on them. Serve other human beings with a compassionate intent." - Dalai Lama
Date and Time
Location
Back Bay
Updated Location: 36 Gloucester Street, 3rd Floor, Room #1
(between Newbury St and Commonwealth Ave)
Boston, MA 02118