Description
We want 2019 to be the year YOU flourish but (let's be honest) most New Year's resolutions fall flat. So how can we all set goals & strategies that lead to real life-changing-work-launching results?
That's why we're so *very* pleased to have Lesley Glenner (business coach, psychotherapist and owner of Holobeing Wholeness Center) share her holistic insights and dynamic goal-reaching approach.
She knows goal-setting is an essential aspect of personal and professional development. And, if our goals aren't yoked to the desires of our personal truth than they are no better than empty promises. Intention without disciplined action is simply wishful thinking but healthy interdependence between intention AND action generates dynamic goal-realization.
ABOUT THE WORKSHOP:
During this interactive evening we will work through the process of creating a dynamic goal and chart a course for trackable success. Learn how to strike the functional balance of Intention and Action without compromising your integrity, setting yourself up for failure, or selling yourself short.
---
EVENT TMELINE
6:00-6:30 = Mingling, Food & Drinks
6:30pm-8:00'ish = Workshop and Q&A


---
OUR SPEAKER: LESLEY GLENNER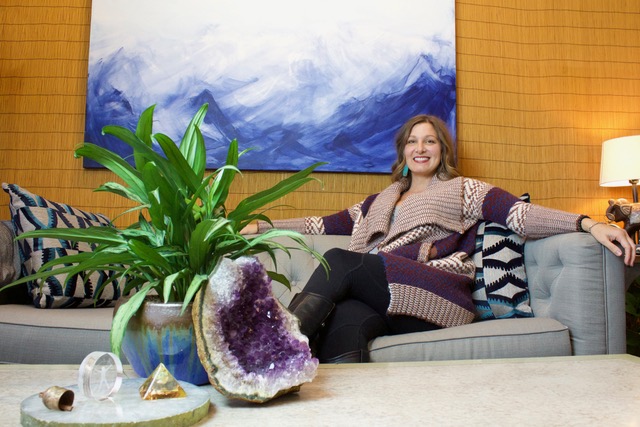 Empathic, loving and dynamic. Those are a few words I'd use to describe myself and the approach I take as a psychotherapist, business coach and the owner of HoloBeing; an incubator of holistic practitioners based in Boulder, Colorado. HoloBeing is the container in which I implement my life's work. There, I assist healer-types to create thriving private practices through professional development and community practices.

Informed by my own healed – and healing– wounds, I am committed to helping fellow travelers cultivate well-being through realizing personal truth. Dismissing trendy "deliverables" and forced behavioral change, I focus on increasing awareness and discernment- inviting you into the nuances and totality of your human experience. Almost daily, I bear witness to foundational breakthroughs with our clients and community members.
As a psychotherapist I specialize in Individual and Couples Counseling. As a business coach I work with clients on Professional Shadow, Workplace Attachment, Business Battle Wounds + Money Therapy. I am fortunate and grateful not only to do what I love, but also do what I live.
------------- SPECIAL THANKS TO OUR SPONSORS ---------------
Boulder Digital Arts - SCHOLARSHIP SPONSOR
For 10 years, BDA has been a community-powered resource for people who create things. Whether you work in film, photography, design, technology or business, we seek to empower your creative process with membership, education, events, community and collaboration. They're happy to support SheSays and offer members awesome discounts! --WE
InspringApps - Food & Goodies
InspiringApps is an award-winning web and mobile app design and development company. We're passionate about helping others use technology to strengthen their business, tell their story, or bring some other dream to life.

MAPR.agency - Crafting Table Sponsor
We are what a public relations firm should be: Integrated. Creative. Effective. Setting the standard in integrated PR, SEO, web design, and creative.
Siren Vid - Video Production & Content Creation
Siren Vid is a Boutique Video Production Company that specializes in bringing artistic vision to commercially based video content in the form of Brand Story's, Interactive Videos, Product & Event Videos. From concept to completion, we work closely with our clients to ensure the final product is not only a direct reflection of their vision, but are emotionally compelling and have a cinematic flair.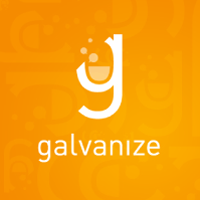 Galvanize Boulder - Regular Event Space
Galvanize is a network of modern campuses and co-working spaces where you can learn the skills, knowledge, and network you need to make an impact. Learn. Work. Grow.


------------------------------
PS. When you register for the this SheSays event you will be added to our email list so we can all stay connected. You can unsubscribe at any time. We generally send one email a month about our event and community news and will never share your information.