Event Information
Location
Columbia University Riverside Church
490 Riverside Dr.
New York, NY 10027
Description

Is your life science or health tech company a candidate for federal R&D funding through the Small Business Innovation Research (SBIR) and Small Business Technology Transfer (STTR) SBIR/STTR programs? The two programs award over $2.5 billion in high risk R&D funding annually to qualified small businesses. The process is complex but the impact of receiving $millions in non-dilutive funding is worth the effort!
Learn more about SBIR/STTR funding from nationally recognized expert, Becky Aistrup, program director for SBIR Impact NYC. During this 1.5-day session focused on the National Institutes of Health (NIH), Becky will cover program essentials and how to compete for funding. Training is open to the public and will include:
Information about eligibility for the SBIR Impact NYC program and how to apply
SBIR/STTR program basics
NIH SBIR/STTR program specifics
How to approach each section of your proposal
Planning your commercialization strategy
Writing to meet the reviewers' expectations
Common problems and pitfalls and how to avoid them
Feedback from 15 years of attendees has overwhelming endorsed this session as a critical component in successful proposal development.
Day One begins ends at 4:30 p.m.
Day Two ends at noon
Training is in Rm 425. Directions

PLEASE NOTE: This training is mandatory for those who will be submitting applications for Cycle 2 of the 2018-19 SBIR Impact Program.
The session is provided by SBIR Impact NYC, an initiative of NYCEDC designed to enhance the competitiveness of SBIR/STTR proposals among NYC-based life sciences and healthcare technology companies.

With thanks to our sponsors and hosts: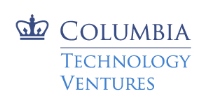 Date and Time
Location
Columbia University Riverside Church
490 Riverside Dr.
New York, NY 10027