Description
(IMPORTANT: All inquiries should go to contact@artyard.org)

______________________________________________________
PoetryYard's Intensive Residential Workshop Description
______________________________________________________
PoetryYard's Intensive Residential Workshop offers students of poetry a rare opportunity to work closely with a nationally known poet in a workshop-style format that includes only four other participants. In this three-day residency, poets who seek to deepen their commitment to their craft will attend six workshops totaling fourteen and a half hours (see schedule below) focusing on the questions the workshop leader wishes to explore. This might include manuscript preparation or it might include exploring another writer's work, or it might include generative exercises to unlock creative possibilities. But the common thread will be that the group will gather to think about, to be in, poetry together.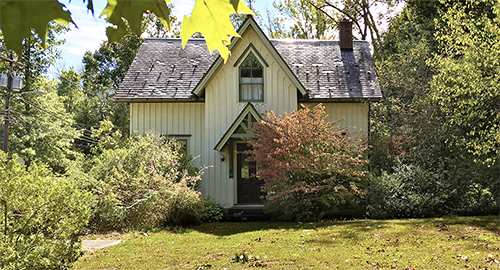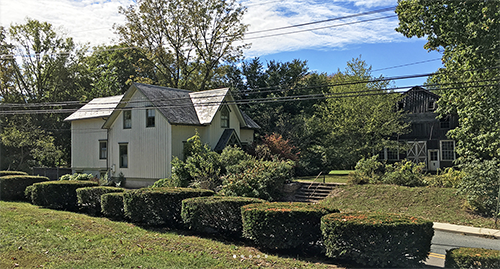 _____________________________________________
Gabrielle Calvocoressi's Workshop Description
_____________________________________________
Start Here, End Who Knows Where. How A Single Poem Can Turn Into Endless Bounty
In this generative workshop, we'll consider the ways a single poem can lead one into a veritable blossoming of work. We'll start the week with a single short poem and then, use various techniques to see how many poems might be born from that initial seed. This is a class for optimists and pessimists alike! We will talk about boundless enthusiasm as an engine for poetic awakening and then, in the latter half of the retreat, we will "sit" with our bounty and design rigorous techniques to make the poems more muscular, tangible, and real (whatever that means to you). This is a class for all levels of writer. It is both a generative workshop and a deep and bracing revision session. We'll write and breathe and stretch and question and hopefully bloom into a few months worth of poems to take home and keep going with.
_____________________________________________
Lodging and Fees
_____________________________________________
Poets will be staying in a beautiful residency house in the scenic river town of Frenchtown, NJ, free from the distractions and limitations that so often limit our creative lives. Poets will each have their own room, sharing two bathrooms among the five participants. A spacious well-equipped kitchen and open living room provide space for collaboration—in art and food.
Cost of Program: $1,000, includes six workshop sessions, three nights lodging, continental breakfast and the opportunity to join fellow participants and the national poet for a reading at the close of the program.
____________________________________________________
PoetryYard's Intensive Residential Workshop Schedule
____________________________________________________
Thursday, Nov 29th, afternoon arrival
3-5:00 pm Arrival and Settle In
5:00 Communal dinner (provided by ArtYard)
7:00 - 9:00 Workshop Session #1
Friday, Nov 30th
8:00 am Continental Breakfast & Coffee/ Tea (provided by ArtYard)
9:00-11:30 Workshop Session #2
11:30-2:30 Lunch
2:30-5:00 Workshop Session #3
5:00 Free evening
Saturday, Dec 1st
8:00 am Continental Breakfast & Coffee/ Tea (provided by ArtYard)
9:00-11:30 Workshop Session #4
11:30-2:30 Lunch
2:30-5:00 Workshop Session #5
5:00 Free evening
Sunday, Dec 2nd
8:00 Continental Breakfast & Coffee/ Tea (provided by ArtYard)
9:00-11:30 Workshop Session #6
11:30-2:00 Lunch
2:00-3:00 Poetry reading—one poem each by participants 30 min reading by Gabrielle Calvocoressi
______________________________________________________
Photos of the house where you will be staying
______________________________________________________