Description
The Intelligent Millionaires Network LONDON
is part of a global business network which attracts everyone from high net worth individuals, startups, business owners, property investors, and prominent local celebrities. The Intelligent Millionaires Network is represented in the USA, UK, Canada, Scandinavia, Asia, Canada, Australia, and all over Europe. The idea is for entrepreneurs and investors to network and do business with each other both locally globally through the worldwide network to take your ideas and businesses to the next level.
The Intelligent Millionaires Network LONDON is also a place to raise capital, put your own capital in play or look and compare numerous passive investments from all over the world.
The Intelligent Millionaires Network LONDON is the place where you can be around high level like-minded individuals who will build each other up and do business together. Who you spend time with is who you become. Surround yourself with the right people. With us your network expands globally.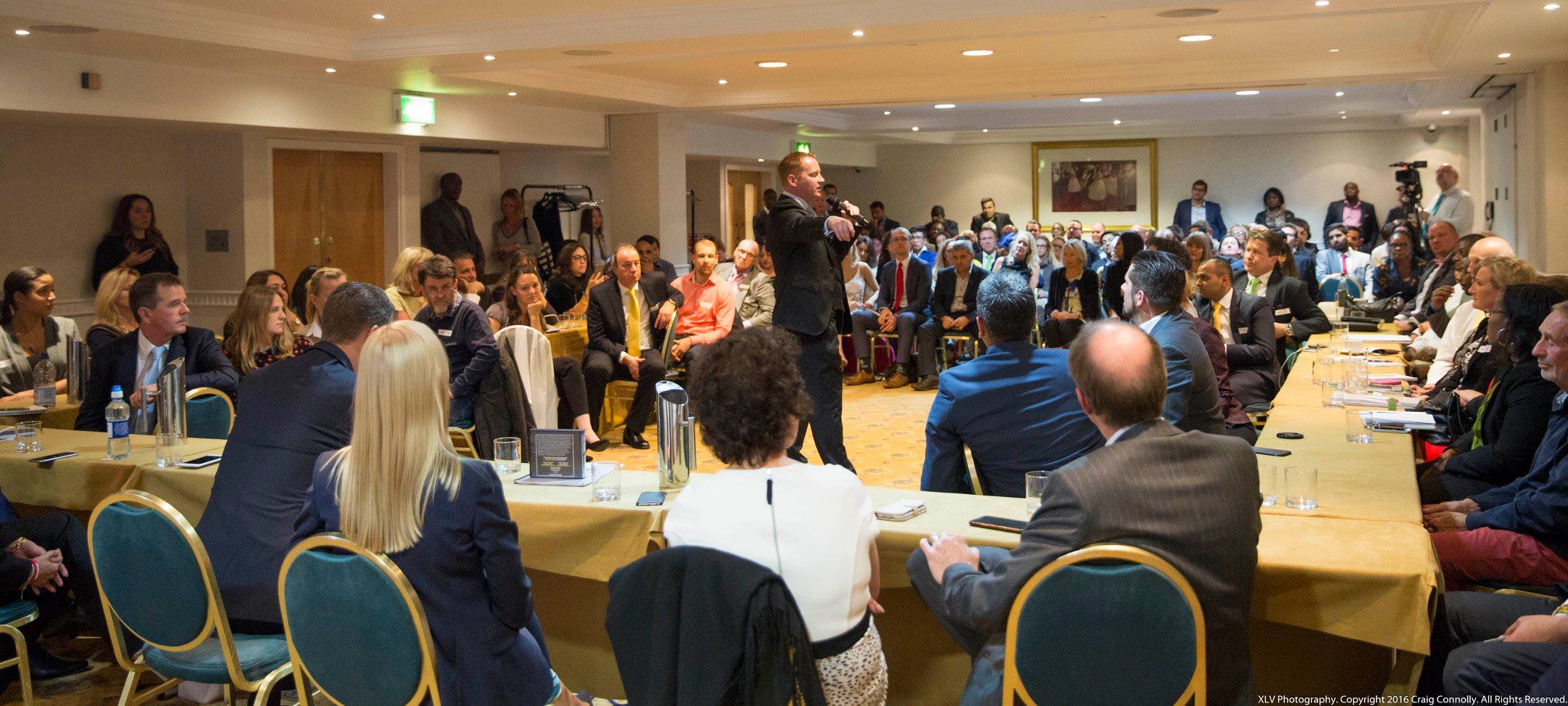 OCTOBER SPEAKER
RAFAEL DOS SANTOS
Multi-Award winning entrepreneur, author
Sunday Times 'Top 100 Most Inspiring Entrepreneurs in the UK 2016'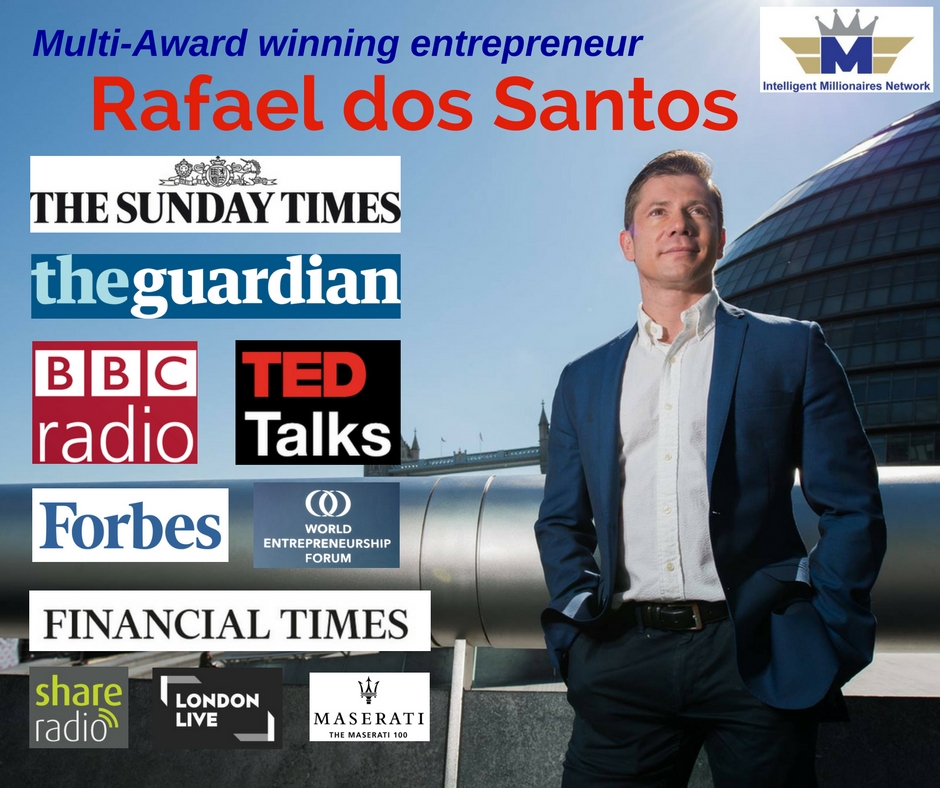 Rafael is a Multi-award winning entrepreneur and has been featured in various media channels like the Forbes, Financial Times, the guardian to name a few. He has been listed amongst the Sunday Times '100 Most Inspiring Entrepreneurs in the UK 2016'. Rafael has spoken on various stages internationally helping entrepreneurs grow and develop their own business strategies. He was also invited to give a Ted Talk earlier this year and is a visiting lecturer at the Regent's University London.
He stared his entrepreneurial journey in the residential property business in 2003, letting and managing rooms. He grew his portfolio of managed properties to £1.2m and employed up to 15 members of staff. He successfully sold the business in 2014.
Rafael has started a number of companies since and knows the importance of pitching your business and ensure funding. He will be sharing insights to business successes and advice on pitching your business & securing funding.