Description
Welcome to the Intelligent Millionaires Network London, the global and local network created with the intention to provide you with the tools, the support, and the right connections to get your business to that first million. If you already are a millionaire, we will support you to get you to that 10 million mark. This is not like any other business club, this is your millionaire accountability group, who will not let you fail.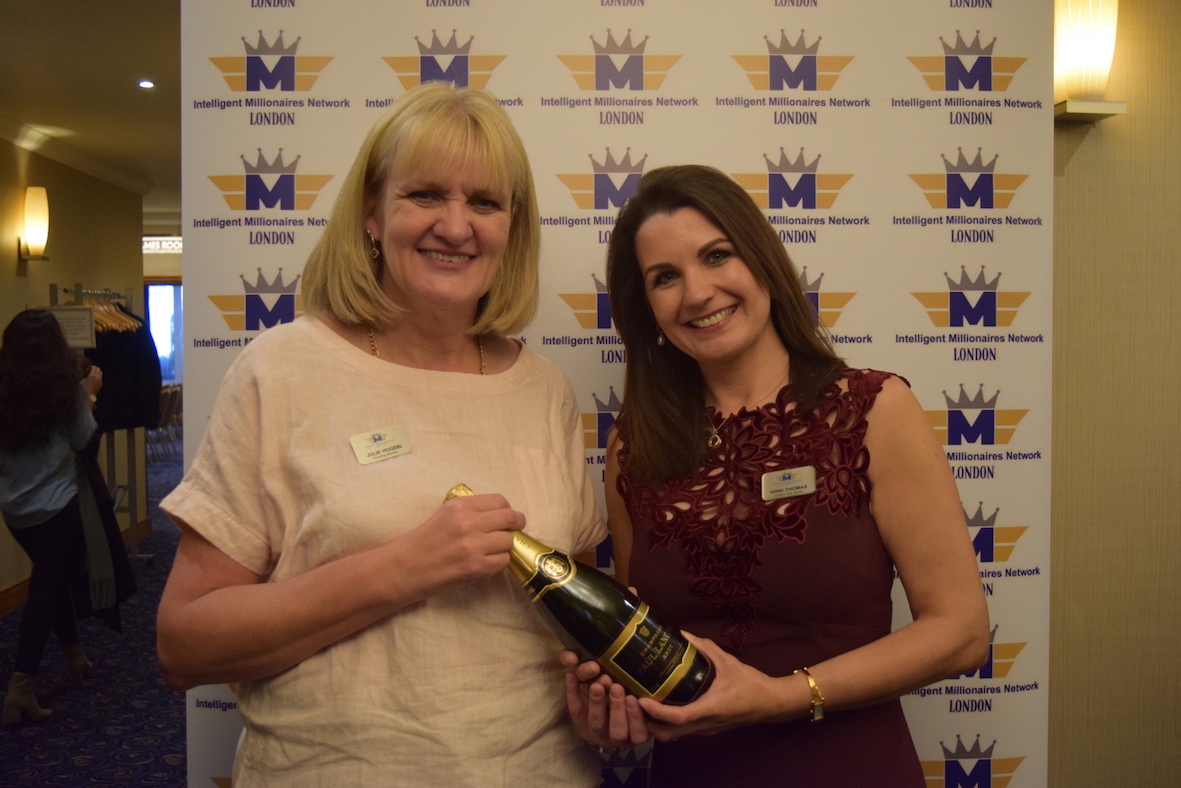 "We don't just teach you how to become millionaires, we create millionaires". The best way to become a millionaire is to learn from our local and global millionaires, who have the right knowledge, the experience, and the invaluable insights to what it takes to become a millionaire. Now our members are being taken on this journey. Visit us at: www.intelligentmillionairesnetworklondon.com
THE SPEAKER OF THE MONTH: BENTLEY BROWNING
HOW TO CREATE 500K OF FREE PR USING COMEDY TECHNIQUES

We are pleased to announce our Key Note Speaker for our meeting on 24 May.
Bentley Browning is an amazing Comedian and he will share with us how his ability to make people happy has created opportunities which is then featured on BBC Breakfast, The One Show, Russell Howard's Good News, ITV, BBC World Service, BBC Radio stations, The Telegraph and much more.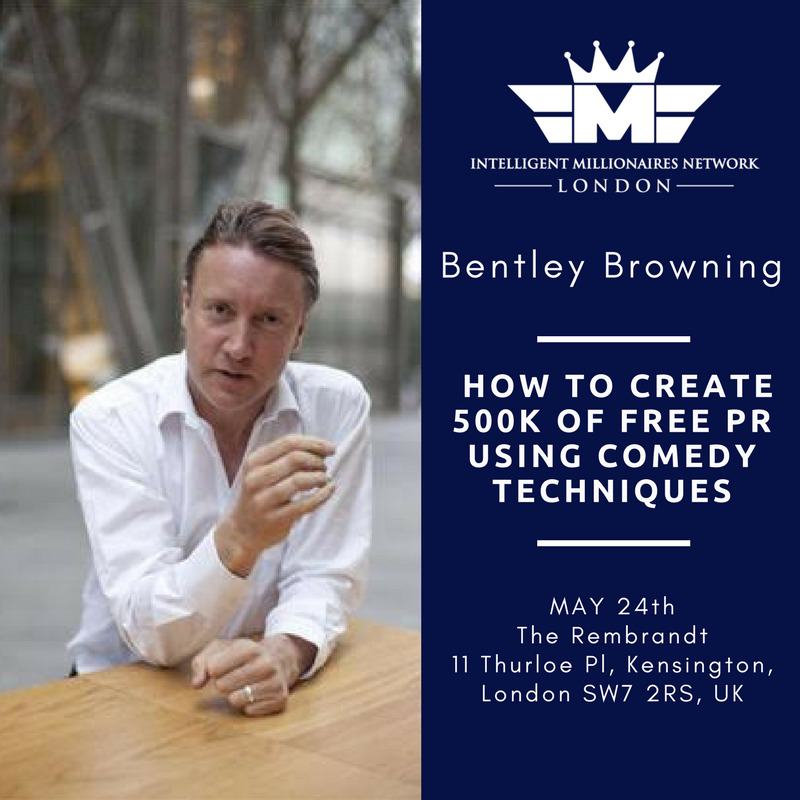 Graduating from De Montford University in Business Studies and Public Administration Bentley went on to study NLP and became a TEFL teacher running classes in English Language,Confidence and Public Speaking.
He became a graduate of The Comedy School in 2009 and in 2011 established his Comedy Novices course. The course has attracted hundreds of students to take up stand up,become better business presenters or gain more personal confidence.
Bentley has used comedy techniques in helping many corporate clients achieve better team bonding and improving work morale.His clients include The Actors Centre,The YMCA,Esher College,MTV,Pepsi,Budveiser among others.
In 2014 Bentley achieved across the board exposure on tv,radio and press for his Comedy for Clergy workshops which led to invitations from the entreprenuerial sector to speak on the link between humour and PR.
Come and find out how to get over £500k of FREE PR.
Come and learn his tips on confidence and public speaking.
Come and have fun, do business and increase your network.
Your network = Your net worth!
Come and join us and meet our freindly team. Your first event is FREE.
EVENT SCHEDULE
17:50 Members Registration
18:00 - 18:45 Members Only Session - Mastermind/ Blueprint with CEO panel
18:15 - 19:00 General Registration & Speed Networking
19:00 – 21:00 Main Event & Keynote Speaker
21:00 - Onwards End of Meeting and Additional Networking
Register and join us on the evening of the 24th of May 2017.