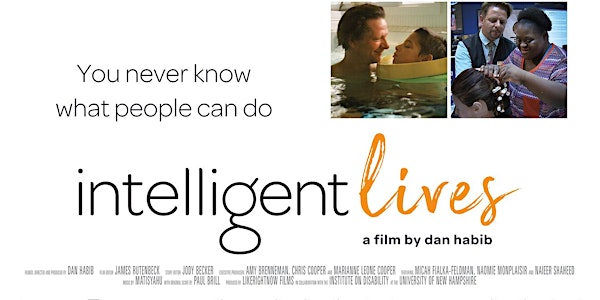 Intelligent Lives
Intelligent Lives is a powerful catalyst for change that raises awareness, sparks conversation & expands inclusive practices!
When and where
Location
Montana State University - Norm Asbjornson Inspiration Hall (across Grant from the SUB) 751 W Grant Street Bozeman, MT 59717
About this event
Intelligent Lives- a documentary by award winning filmmaker Dan Habib, has its Montana premier at Montana State University on March 6, 2019. Registration is now open and free tickets are available for the screening and post-film discussion. Heavy appetizers will be provided! All are welcome and invited to join in the conversation.
Intelligent Lives stars three pioneering young American adults with intellectual disabilities – Micah, Naieer, and Naomie – who challenge perceptions of intelligence as they navigate high school, college, and the workforce. Academy Award-winning actor and narrator Chris Cooper contextualizes the lives of these central characters through the emotional story of his son Jesse, as the film unpacks the shameful and ongoing track record of intelligence testing in the U.S.
"Our goal is to challenge the perception of intelligence and discuss how we define intelligence as well as what we lose when we gauge intelligence by a number." said Megan Strong, an MSU student majoring in Human Development and Family Science. "People with intellectual disabilities are the most segregated of all Americans," Habib says. "Only 17% of students with intellectual disabilities are included in regular education. And of the 6.5 million Americans with intellectual disability, barely 15 % are employed." This is a critical conversation to have in Montana, the only state in the country to discontinue special education funding through the schools at age 18 years.
Intelligent Lives is being sponsored by the College of Education, Health, and Human Development, LIFE Scholars, and is part of the Montana State University Leadership Institute's MSU Changemakers mentorship program. Advance registration is strongly encouraged before Wednesday, February 27th.