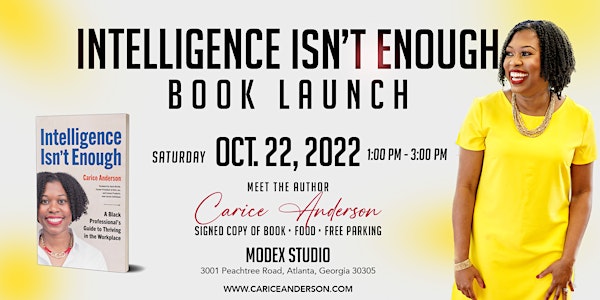 Intelligence Isn't Enough: Book Launch with Author Carice Anderson
The official book launch for Intelligence Isn't Enough: A Black Professional's Guide to Thriving in the Workplace by Carice Anderson
When and where
Location
MODEx Studio 3001 Peachtree Road Atlanta, GA 30305
About this event
It's such an honor to cordially invite you to the USA book launch of Intelligence Isn't Enough.
Join us for hors d'oeveurs, drinks and a signed copy of Carice's book to celebrate the USA release of Intelligence Isn't Enough: A Black Professional's Guide to Thriving in the Workplace.
Meet & greet with Carice as she walks you through her writing and publishing process, her career lessons learned and the impact her book has already had on young Black professionals performance.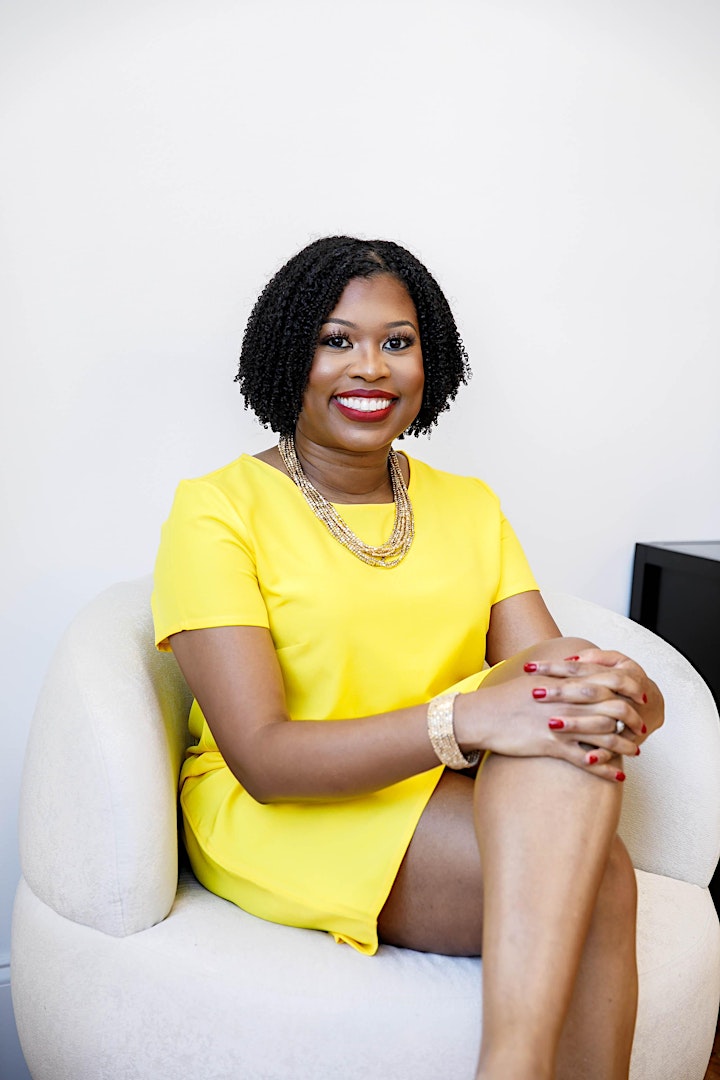 About the author and the book:
Carice Anderson's mission is to democratize access to the unwritten rules of success in high-performing environments so that people can reach their fullest potential and have more impact and fun at work.
The framework for Carice's book is know yourself, know others and know your environment so that you can integrate the knowledge of those three to build a personal brand and a communication style that allows you to have maximum impact.
Carice originally published her book in South Africa after living there for 10 years and now it is being republished in the USA with a new publisher, cover and foreword. In her book, she shares insights from her time working for McKinsey & Company, Deloitte, Aon-Hewitt and Korn Ferry as well as the career journeys of 30 successful Black leaders that she interviewed for her book that have worked in Africa, the USA and Europe across tech, financial services, private equity, management consulting, healthcare, non-profit and more.
Carice has presented insights from her book to organizations such as Google, JP Morgan Chase, Accenture, Bloomberg, Bain & Company, Biogen and Johnson Matthey. She holds an MBA from Harvard Business School and a BS in Marketing from the University of Alabama (Roll Tide!)
Pick up a copy of her physical book, ebook and audiobook on Amazon.com. You can visit her website at cariceanderson.com.