Intellectual Property Basics - MCLE at the San Diego Law Library - Downtown...
Description
About the Program
1 Hour General Participatory MCLE Credit
Intellectual Property Basics: Patent, Trademark, and Copyright
This class will provide an overview of the three primary fields of the US intellectual property law system, the statutes which govern those fields, as well as the methods of procuring and defending applicable rights.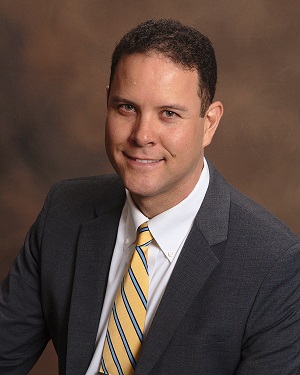 About the Speaker
Chris Fenton is a solo practitioner focusing on intellectual property and other civil litigation. He has been practicing law for almost ten years, and is the founder and owner of The Law Office of Christian Fenton.
For more information, check out www.christianfentonlaw.com.
About Cancellations
To cancel your registration, please call (619) 531-3900. To receive a refund, you must notify us 72 hours in advance. Refunds may take up to 2 weeks to process.
Participant Release
This class may be recorded by LexVid and may be made publicly available online. Please note the release below.
Registrants for this class acknowledge that during the program their photographic or videographic images may be incidentally taken. Registrants agree that the submission of their registration for this class constitutes their written consent to the San Diego Law Library and LexVid Services, Inc. to such filming and/or recording to any use, in any and all media, of your appearance and voice for any purpose in connection with the video production of this class.
If you have any questions or concerns, do not hesitate to contact us at (619) 531-3900.

Organizer of Intellectual Property Basics - MCLE at the San Diego Law Library - Downtown Location
THE SAN DIEGO LAW LIBRARY WILL BE HOLDING REMOTE ACCESS CLASSES ONLY UNTIL FURTHER NOTICE DUE TO HEALTH CONCERNS SURROUNDING COVID-19!
The San Diego Law Library is the only community resource dedicated to helping people learn about and use the law to solve problems, access justice and take advantage of opportunities.
For more information, please visit www.sandiegolawlibrary.org or phone (619) 531-3900.