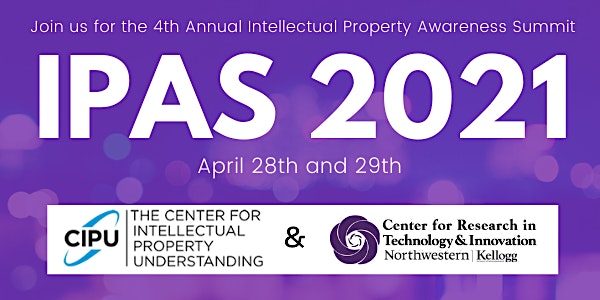 Intellectual Property Awareness Summit 2021
The 4th IP Awareness Summit - IP and the Lives it Touches
By The Center for Intellectual Property Understanding
Date and time
April 28, 2021 · 9am - April 29, 2021 · 11:30am PDT
About this event
The fourth annual Intellectual Property Awareness Summit (IPAS 2021) is being held virtually this year, April 28th-29th.
IPAS 2021 is an international gathering of IP owners, creators, educators, lawyers, students, organizations and investors, all with a common goal – to explore ways to make IP rights and their benefits meaningful to diverse audiences.
IPAS 2021 hosts are the Center for Intellectual Property Understanding and the Kellogg School of Business, Center for Research in Technology and Innovation
Learn more at www.ipawarenesssummit.com
If you have any questions feel free to reach out to explore@understandingip.org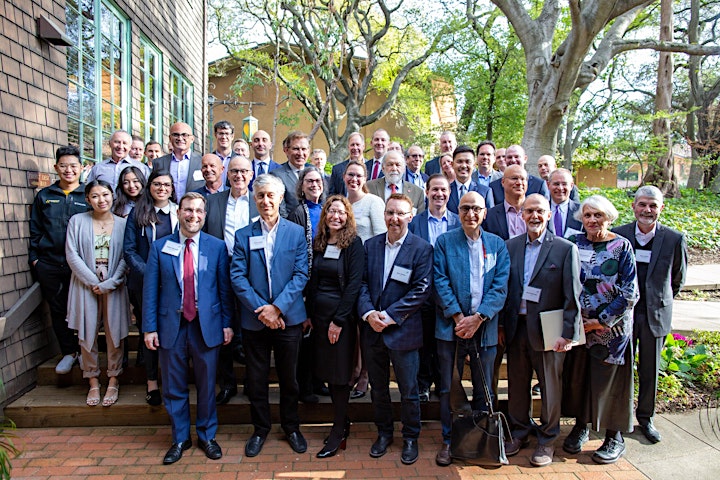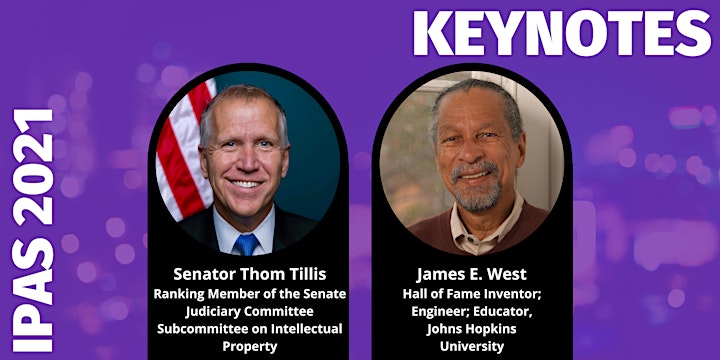 Day 1 Program April 28th
12:00 ET
Welcome: Day 1
Keynote: Senator Thom Tillis, Ranking Member of the Senate Judiciary Committee Subcommittee on Intellectual Property
12:15 – 1:15
Does the IP system effectively promote diversity and entrepreneurship?
American successes in innovation, the arts and brands are tied to its system of IP rights. But is the system equally effective, especially when it comes to independent and minority inventors, creators and entrepreneurs?
Speaker-Panelists:
 Lisa D. Cook, Michigan State University economist, author
 Jesse Fenty, Patent Attorney, fmr USPTO Examiner, educator
 Arthur Daemmrich, Director, Center for the Study of Invention & Innovation, Smithsonian Institution
Moderator: Ellington West, Entrepreneur, CEO Sonavi Labs; daughter of HOF inventor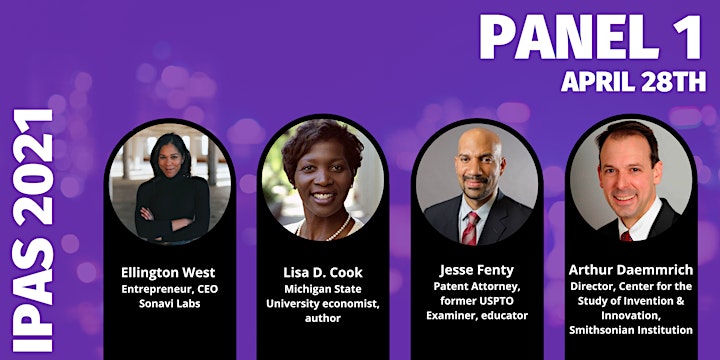 1:15 – 2:15
What does China's IP rights explosion mean for innovation?
In less than two decades China has gone from an emerging innovator with few IP rights to a global leader. How has China's emergence and use of its IP and IP rights changed the global innovation landscape?
Speaker-Panelists:
 Jeremie Waterman, President, China Center, U.S. Chamber of Commerce
 Jon Putnam, principal Competition Dynamics, Inc.; China IP valuation expert
 Michael Mangelson, Principal Counsel and Director for China IP Senior Counsel for China IP Policy, USPTO
Moderator: Hon. Randall R. Rader, Chief Judge of the Court Appeals for the Federal Circuit (ret.)
Closing Remarks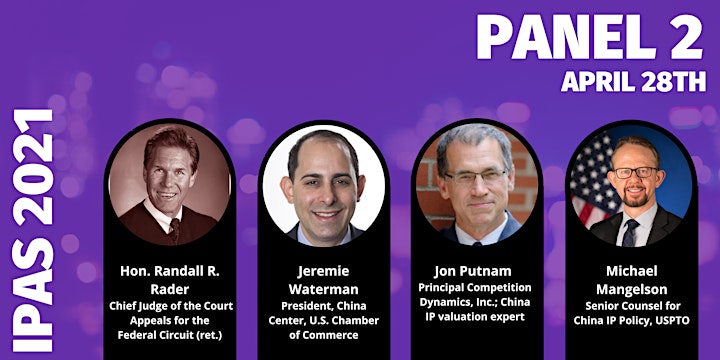 Day 2 Program April 29th
12:00
Welcome: Day 2
Keynote: HOF Inventor and former Bell Labs researcher, James E. West
12:15 – 1:15
How can schools better teach students about intellectual property?
While the topic of IP and IP rights is more widely discussed in the classroom today, what students learn, and from whom, varies widely by school, department and educator. What can business and other schools do to provide students what they need when it comes to intellectual property?
(CIPU will announce the results of its business school IP report.)
Speaker-Panelists:
 Dr. Stephanie Couch, Executive Director, Lemelson-MIT Program
 Steven Weiner, Senior Director for Innovation & Technology (Penn Engineering);
Lecturer, IP Strategy (Wharton)
 Efrat Kasznik, Stanford, Valuation expert
Moderator: James Conley, Kellogg School of Management; inventor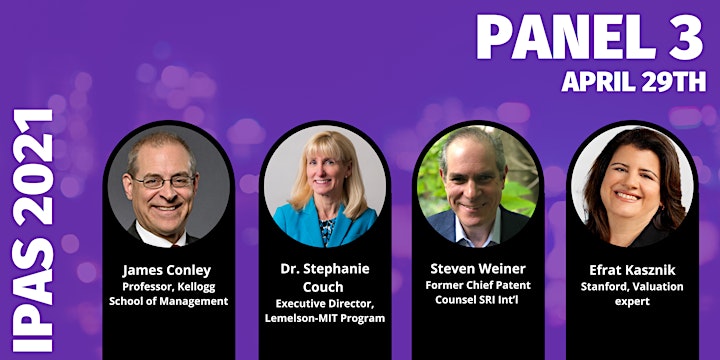 1:15 – 2:15
The 'Perception' Premium: How IP understanding promotes value
Does insufficient knowledge of what IP assets and intellectual capital are and how they provide return on investment depress the value of businesses? Is there a premium on 'IP consciousness' that can be converted into value?
Speaker-Panelists:
 Zeeger Vink, Brand expert; 'IP Consciousness' author
 David Teece, UC Berkeley; Chairman Berkeley Research Group Senior Executive or Technology Investor, U.S.
 John E. Kelly, III, Executive Vice President, IBM (ret); Special Advisor to the Chairman and CEO
Moderator: Brian Hinman, Aon IP Solutions; investor
Closing Remarks