Description
Protecting your intellectual property and managing the legal process can seem intimidating. But if you're passionate about your company, you need to passionate about your IP.
Join StartOut Chicago for a panel discussion with Intellectual Property experts. Learn about key issues and risks faced when managing IP development, rentention and protection. Whether you're just starting out or an experienced entrepreneur, odds are you have questions about Intellectual Property. Here's you chance to get your questions answered.
Agenda:
5:30 pm - 6:00 pm: Check-in and networking
6:00 pm - 7:00 pm: Panel discussion and questions
7:00 pm - 8:00 pm: Reception and Post-panel networking
A special thanks to our sponsor Foley & Lardner for hosting this event and for their long support of StartOut!
Meet Your Panel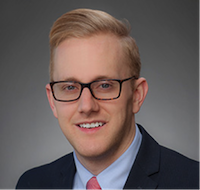 Moderator: AJ Schumacher
AJ Schumacher is an associate and intellectual property attorney with Foley & Lardner LLP. His practice focuses on trademark and copyright legal issues. Mr. Schumacher has experience counseling clients on both domestic and global trademark clearance, prosecution, portfolio management, defense, and enforcement matters. As part of this, Mr. Schumacher represents clients before the United States Patent and Trademark Office and Trademark Trial and Appeal Board, as well as in UDRP actions. Prior to joining Foley, Mr. Schumacher was a legal intern at Artisan Partners Limited Partnership, a global investment management firm, where his work included the review of policies and practices to ensure compliance with state and federal laws, including the SEC's Pay-to-Play Rule, blue sky laws, and escheatment laws. He also served as a law clerk at two Milwaukee based law firms.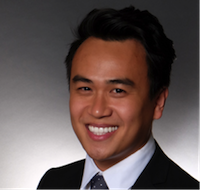 Panelist: Albert Heng
Albert K. Heng is an associate and intellectual property lawyer with Foley & Lardner LLP. He is a member of the firm's Mechanical & Electromechanical Technologies Practice. In 2014, Mr. Heng served as a summer associate with Foley providing support to attorneys on intellectual property matters related to patents. While in law school, Mr. Heng worked as a student attorney for the BU Civil Litigation Program in the Immigration Rights Clinic and as a patent extern for the United States Patent and Trademark Office. Prior to his legal career, Mr. Heng gained valuable technical experience as a mission planner with the Spacecraft Design Team at the University of California, Los Angeles.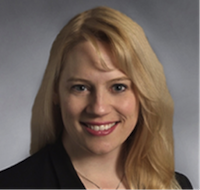 Panelist: Jami Geks
Jami A. Gekas is a partner and intellectual property litigation lawyer with Foley & Lardner LLP, where she focuses on an array of advertising, marketing, copyright and trademark issues. A key focus of her practice is brand enforcement and she represents clients in adversary proceedings involving false advertising, unfair competition, and trademark, copyright and patent infringement. Ms. Gekas is a member of the Northern District of Illinois' Trial Bar, and has obtained favorable results in numerous federal district and appellate courts; she recently served as lead trial counsel in a trademark infringement matter, which resulted in a jury verdict in her client's favor. Ms. Gekas is also experienced in the clearance of brand names, trade identities and advertising copy; obtaining federal registration for copyrights and trademarks; drafting and negotiating a multitude of licensing and promotional agreements; and helping clients implement promotions and new media campaigns. She is a member of the firm's IP Litigation and Trademark, Copyright & Advertising Practices.
-----
By taking part in this event you grant StartOut and its affiliated StartOut Chapters full rights to use the images resulting from the photography/video filming, and any reproductions or adaptations of the images for fundraising, publicity or other purposes to help achieve the group's aims. This might include (but is not limited to), the right to use them in their printed and online publicity, social media, press releases and funding applications.