Intel® Buzz Workshop for Game Developers Seattle: Be Mobile

Thursday, August 7, 2014 from 11:00 AM to 9:00 PM (PDT)
Event Details
Event Description:
The Intel Buzz Workshop series returns to Seattle on Thursday, August 7, 2014! Join Intel and your fellow professional game developers at the DigiPen Institute of Technology to tackle the industry's biggest problems in gaming.
Sign up here for an all-access pass to technical sessions, panels, networking, opportunities to troubleshoot your creations with our gaming gurus in the Intel Help Lounge, prizes & giveaways, and more.
Face-off against your peers by featuring your game trailer and demo in the Developer Showcase. Our favorite game in the showcase will win hardware and a profile article on Intel's Developer Zone.
We'll keep you refueled throughout the day with lunch and dinner at DigiPen, followed by cocktails at Black Raven Brewing Company. Just register, and we'll do the rest.
We can't wait to see you there!
#Buzzworkshop
Prizes & Giveaways: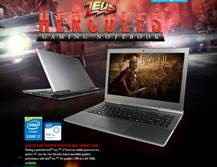 Register now to be entered into a drawing for a brand new laptop! By registering to attend, you are automatically added into the drawing. The winner of the laptop will be announced during the dinner reception.
This event is sponsored by GlobalStep, a group of professionals who are dedicated to providing the best possible QA Services in the world at a competitive price point. Be one of the first 100 attendees and you'll get $50 off GlobalStep services! You'll even be entered into a drawing to receive a GlobalStep service package valued at $1,000!
Other giveaways throughout the during the day include:
Windows & Android Tablets

Gigabyte Brix Pro ultra-compact PC

Solid State Drives and more!
Event Information:
Date: Thursday, August 7, 2014
Time: 11 a.m. – 9 p.m.
Location: DigiPen Institute of Technology | 9931 Willows Rd NE, Redmond WA 98052
 

When 

 

What

Who

10:45

REGISTRATION / Coffee

 

11 - 11:15

Welcome & Keynote - Be Cross Platform & Extend to Mobile

(Intel – Opportunities on PC and Mobile Gaming Platforms) GlobalStep & Logitech Sponsors

Presenter: Matt Ployhar

11:15 - Noon

Talk #1 - The Mutli-Platform Paradigm: Games Anywhere, Anyplace, Anywhere

(Non NDA Roadmap Session – combined w/Developer Opportunity - Yesterday, Today, & Tomorrow) 

Presenter: Mike Burrows

Noon - 1

LUNCH: Ask an Expert, Intel Demos

 Barking Frog

1 - 2

Talk #2 - DirectX12: Scaling Your Pipeline with Low Level Rendering API's

(Creating a scalable, cross platform, pipeline w/low level rendering APIs. Cross-Platform w/PC, Phone, & XBO)

Presenter: Andrew Lauritzen (Chas Boyd Co-Presenting)

2 - 2:30

Talk #3 - Practical Advice on Top Android Engines 

(In Unity & Unreal Engine)

Presenters: 

Chris Kirkpatrick & John Hartwig

2:30 - 2:45 

BREAK

 

2:45 - 3:15 

Talk #4 - Accelerate Your Game Development 

(Writing a native game for Intel)

Presenter: Gayathri M.

3:15 - 3:45 

Talk #5 - Logitech - Driving Immersive PC Gaming Experiences
Presenter: 

Tiziano Pigliucci, Logitech

3:45 - 4:15 

Talk #6 - Emerging Game Platforms (Oculus)

(Wrap Session)

Presenter: Tom Forsyth, Oculus
4:15 - 5:15 

Talk #7 -  Panel Discussion (New and Emerging Gaming Platforms)

ArenaNet, Microsoft, Oculus, Wargaming.net

Moderator: Mike Burrows

Panelists: Chad Taylor (ArenaNet), Chas Boyd (Microsoft), Tom Forsyth (Oculus) & Chris Taylor (Wargaming.net)

5:15 - 6 

DEVELOPER SHOWCASE COMPETITION

 

6 - 8+

DINNER - Entertainment & Game Play provided by Anki DRIVE, Networking at DigiPen.

 Barking Frog at Digipen

8 - 10 

Cocktail Party and Networking at Black Raven Brewing Co. 

 Black Raven Brewing Co.
Developer Showcase:
Face-off against your peers by featuring your game trailer and demo in the Developer Showcase, our competition to find the best game of the show. Compete to win a hardware prize and a profile article on Intel's Developer Zone to shine the spotlight on your creation. Here's how to enter:
Purchase a Game Developer Admission Ticket

Develop a two-minute trailer or introduction to your 

game/demo

Email 

peter.lo@zenogroup.com

 a link to where we can download your trailer as well as a download code for your 

game/demo

 and we will email you a confirmation with additional details

Attend Intel Buzz Workshop Seattle

During the developer showcase competition, you'll be able to give a 2 minute elevator pitch on why your game deserves to win the showcase

Winners will be selected by attendee feedback at the end of the showcase competition

The winner will score a hardware prize (Laptop, Tablet, SSD or a Giftcard) and a profile article on 

Intel's Developer Zone

We'll also have a Developer Showcase Lounge, so be sure to bring your game loaded up on your smartphone or tablet so that you can let attendees go hands-on with your creation during the cocktail reception

 
To showcase your game for The Developer Showcase participants must contact Peter Lo (peter.lo@zenogroup.com) over email who will confirm your slot.
Speakers: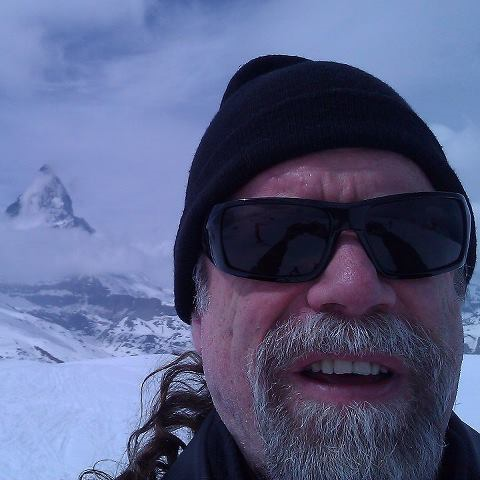 Chas Boyd joined the Direct3D team in 1995 and has worked on DirectX releases since DirectX 3. He works closely with hardware and software developers to drive availability and usage of advanced graphics features like programmable hardware shaders and float pixel processing.  He is currently working on Direct3D 12.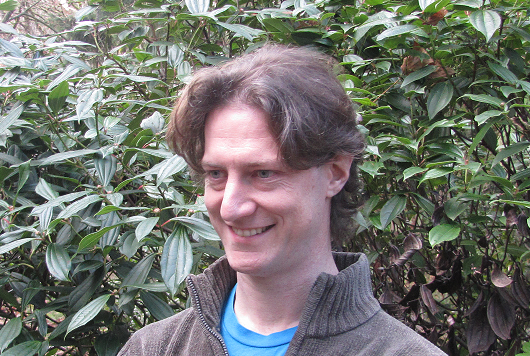 Tom Forsyth has been making polygons on screens since 1982 when he got his first 8-bit computer. Since then he has written graphics card drivers, built 3D engines for games, made animation libraries, and designed rendering HW & SW pipelines. And now he's here to put polygons on your face.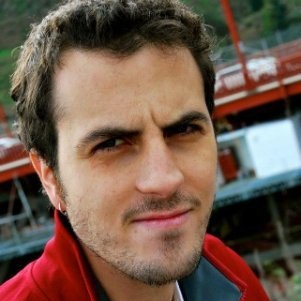 Tiziano Pigliucci is the Technical Business Developer Manager for Logitech Gaming. He's really passionate about gaming and realized his dream of working in the industry by moving from Italy to California. Over the past two years he has been developing Logitech Gaming SDKs and helping game developers to integrate Logitech products in their games.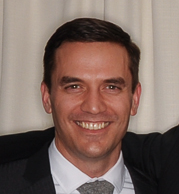 Chad Taylor is the lead graphics programmer at ArenaNet, where he has worked for the past 7 years developing engine technology for online worlds. He previously led the engine programming team, which played a large role in the creation and launch of Guild Wars 2. He loves collaborating with artists to bring their vision to life through animation, physics and rendering. His latest obsession is his 4k monitor, which makes his eyes hurt. He graduated from DigiPen in 2007.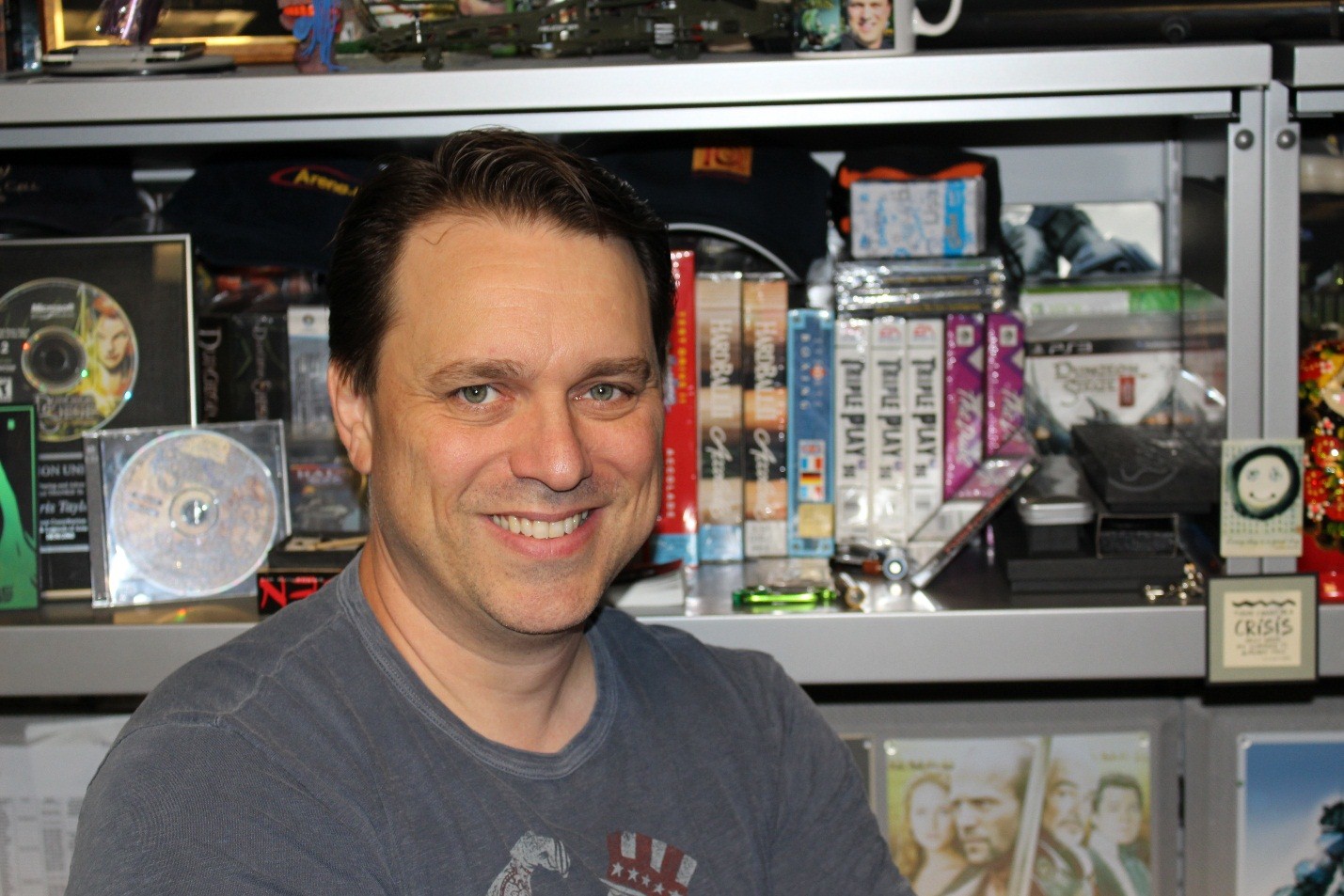 Chris Taylor, A 26-year industry veteran,  has worked at Electronic Arts, Humongous Entertainment, Gas Powered Games (GPG) and Wargaming.NET. He served as the CEO and Creative Director at GPG for 15 years before selling the studio to Wargaming.NET (makers of World of Tanks) last year. GPG's titles included the critically acclaimed and best-selling Dungeon Siege role-playing game series; the genre-defining, real-time-strategy game Supreme Commander; the innovative online RTS game Demigod; and, most recently, the history-based RTS game Age of Empires Online.  Chris is now the General Manager and Creative Director of the Wargaming Seattle studio where he and team are working on an unannounced title.
Intel Speakers: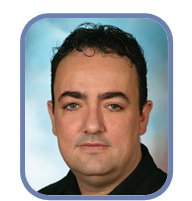 Mike Burrows, Senior Graphics Software Architect for Intel, has his sights on the far-reaching strategic view, determining how upcoming technologies can help take developers into the future. Prior to this role, Mike spent 10 years at Microsoft where he worked exclusively with game developers to fully exploit DirectX, participated in the earliest stages of the project that eventually became the Xbox and co-founded Microsoft's Graphics Advisory Board, which includes top-tier studios like Blizzard, id, and Epic. Mike now leads a group in the Platform Application Engineering that is focused on future architecture and incorporating top-tier customer feedback into the design loop with key Intel architects.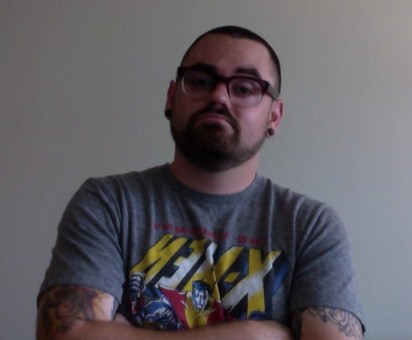 John Hartwig is a Software Engineer in Intel's Developer Relations Division. John's focus is on enabling developers in the Android mobile and PC client space by providing optimizations and information about Intel hardware features. John has worked at Intel since 2010 where he began as a graphics driver developer for GPGPU and media drivers. He makes DIY art toys and received his bachelors in Game Development from DePaul University.
Chris Kirkpatrick is a software applications engineer working in the Intel Visual & Interactive Computing Engineering division supporting Intel graphics. Most of his work focuses on optimizing mobile games for the latest and greatest Intel technology. Chris is an avid musician and holds a special place in his heart for Haskell development. Chris holds a B.Sc. in Computer Science from Oregon State University.
Andrew Lauritzen is a graphics software engineer in the Advanced Technology Group at Intel, where he works with game developers, platform vendors and researchers to improve the algorithms, APIs and hardware used for real-time rendering. Before that, he received his M.Math in computer science from the University of Waterloo in 2008 where his research was focused on variance shadow maps and other shadow filtering algorithms. His current interests include lighting and shadowing algorithms, rendering architecture, parallel programming languages and graphics hardware architectures.
Gayathri Murali is a software developer particularly passionate about Android programming. Recently she has been experimenting with Glass programming.  She loves to help developers solve their everyday mobile development problems. Over the past 5 years at Intel she has worked on topics spanning Enterprise servers, Intel Cloud Service Platform APIs, Augmented Reality and Android on x86.
Event Sponsors:

GlobalStep is a group of professionals who are dedicated to providing the best possible QA Services in the world at a competitive price point.
We support your development and publishing objective by helping you to:
Reduce Development Time and meet your Delivery Schedule:
• We make sure that we understand your development cycle and tailor our efforts to best suit your needs.
Improve Product Quality:
• We understand your needs and have the capability to deploy a suite of multiple testing techniques to help you make your product the best it can be, within the resource and time constraints that you define.
Reduce Costs:
• Our professionals specialize in game testing.
Location & Parking Information: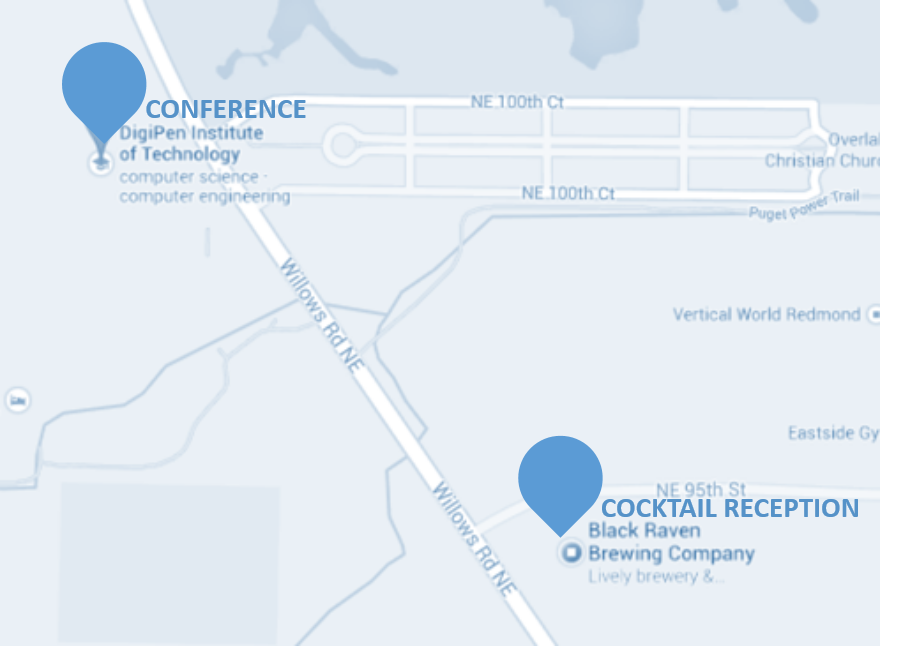 Location: The event will be held at the DigiPen Institute of Technology. Attendees will be greeted by a registration table at the campus lobby. Evening reception to follow at Black Raven Brewing Company located down Willows Rd*.
Parking: There is ample parking at the DigiPen Conference location. Attendees are welcome to park in any spots with the "DigiPen" designation.
*Shuttle service to the cocktail reception at Black Raven Brewing Co. will be provided
---
INTEL
(RANDOM DRAWING – HELD AT AN EVENT)
BUZZ Workshop Seattle
SWEEPSTAKES RULES
No Purchase Necessary.  A Purchase Or Payment Will Not Increase Your Chances Of Winning.   Winners Must Be Present to Win.   Prize Winners Will Be Chosen in Random Drawings Held During Buzz Workshop San Francisco.
                  

Eligibility
The Developer Showcase ("Sweepstakes") is open only to legal residents of the fifty (50) United States and the District of Columbia who have reached the age of majority in their state of residence at the time of entry and who are attendees at the Buzz Workshop Seattle employees of Sponsor and its parent companies, affiliates, subsidiaries, distributors, advertising and promotion agencies, and other vendors or independent contractors providing services to Sponsor in connection with the Buzz Workshop Seattle and/or the administration of this Sweepstakes,  and members of the immediate family (defined as spouse, parent, sibling, child and respective spouses regardless of where they reside) and/or those living in the same household of such employees are NOT ELIGIBLE to enter.
2.         How to Enter
Attendees who wish to participate in the Developer Showcase must complete an official entry form and purchase a Game Developer Admission Ticket.  Send Intel a link to where we may download their trailer as well as a download code for their game/demo in order to be considered for the competition. Intel will select 10 finalists to participate in the Developer Showcase and during the event, these attendees will be given the opportunity to screen their trailers and give a two minute elevator pitch on why they deserve to win the competition. At the end of the Developer Showcase, the audience will vote on the best game of the competition. Intel will tally the votes and announce the winners. All participants in the competition may also bring a copy of their game loaded on a smartphone or tablet and allow attendees to go hands-on during the cocktail reception.
No responsibility is assumed for lost, late, mutilated, misdirected, incomplete, inaccurate or postage due entries. Entries become the property of the Sponsor and will not be returned.
All entries must be received by Wednesday, August 6th at 8:00 am PST. Limit one entry per person.  To be eligible to win, registration must be received prior to the scheduled Developer Showcase time.
3.         Electronic Transmissions
Sponsor is not responsible for electronic transmission errors resulting in omission, interruption, deletion, defect, delay in operations or transmission, theft or destruction or unauthorized access to or alterations of entry materials, or for technical, network, telephone equipment, electronic, computer, hardware or software malfunctions or limitations of any kind, or inaccurate transmissions of or failure to receive entry information by Sponsor or presenter on account of technical problems or traffic congestion on the Internet or at any Web site or any combination thereof.  If for any reason the Internet portion of the program is not capable of running as planned, including infection by computer virus, bugs, tampering, unauthorized intervention, fraud, technical failures, or any other causes which corrupt or affect the administration, security, fairness, integrity, or proper conduct of this Sweepstakes, Sponsor reserves the right at its sole discretion to cancel, terminate, modify or suspend the Sweepstakes.  Sponsor reserves the right to select winners from eligible entries received as of the termination date.  Sponsors further reserve the right to disqualify any individual who tampers with the entry process.  Sponsor may prohibit an entrant from participating in the Sweepstakes if it determines that said entrant is attempting to undermine the legitimate operation of the Sweepstakes by cheating, hacking, deception or other unfair playing practices or intending to abuse, threaten or harass other entrants.  Caution: Any attempt by a participant to deliberately damage any Web site or undermine the legitimate operation of the Sweepstakes is a violation of criminal and civil laws and should such an attempt be made, Sponsor reserves the right to seek damages from any such participant to the fullest extent of the law.
4.         Prize Drawings
 Prize Drawings will be held from among all eligible entries received by August 6th, 8am PST, by Intel representatives whose decisions on all matters relating to this Sweepstakes are final and binding.  Winners will be notified in person the day of the event. Winners need to be present to win.   
5.         Prizes/Retail Values and Odds of Winning
*1st Prize Winner: The presenter of the game with the most votes will receive one Cyber Power Laptop and a profile article on Intel's Developer Zone. (Estimated retail price - $1400.00)
*2nd Winner: The presenters with the second and third highest vote tallies will each receive a Gigabyte Brix Pro system. (ERP $479.00)
*3rd, 4th and 5th Prize Winners: The presenters with the third, fourth and fifth highest vote tallies will each receive an Android tablet. (ERP $150.00)
*6th,  and 7thPrize Winners: The presenters with the sixth, seventh highest vote tallies will each receive a SSD Hard Drive for participating. (ERP $250)
*Prize first prize winner (Cyber Power Laptop) must provide social security numbers for legal tax requirements.
Odds of winning depending on the total number of eligible entries received.
Prize consists of only those items specifically listed as part of the prize.  All prizes are awarded "as is" with no warranties, representations or guarantees, including but not limited to, quality, condition, merchantability or fitness for a particular purpose.  Winners must look to the manufacturer for any warranties or guarantees.  No transfer or substitution of prizes, except by Sponsor in the event an advertised prize is not available.  In such cases, Sponsor may substitute a prize of equal or greater value.  Taxes on prize are the sole responsibility of the winners.
6.         Conditions of Participation
Entrants agree to be bound by the terms of these Official Rules and by the decisions of Sponsor which are final and binding on all matters pertaining to this Sweepstakes.  Winners may be required to sign and return an Affidavit of Eligibility, a Liability Release, a W-9 and, where legally permissible, a Publicity Release within 7 days following the date of first attempted notification.  Failure to comply with this deadline may result in forfeiture of the prize and selection of an alternate winner.  Return of any prize/prize notification as undeliverable may result in disqualification and selection of an alternate winner.  Acceptance of the prize constitutes permission for Sponsor and its agencies to use winner's name and/or likeness, biographical material and/or entry (including an altered form of the entry) for advertising and promotional purposes in any media without geographic or time limitation, and without additional compensation, unless prohibited by law.  By participating in the Sweepstakes, entrants agree to hold Sponsor, its advertising and promotion agencies and their respective parent companies, subsidiaries, affiliates, partners, representative agents, successors, assigns, officers, directors, and employees harmless for any injury or damage caused or claimed to be caused by participation in the Sweepstakes and/or acceptance or use of any prize.  Sponsor is not responsible for any printing, typographical, mechanical or other error in the printing of the offer, administration of the Sweepstakes or in the announcement of the prize.  Sponsor will be collecting personal information in accordance with its privacy policy.  See Sponsor's privacy policy at http://www.intel.com/sites/corporate/privacy.htm?iid=ftr+privacy for details regarding Sponsor's information collection practices in connection with a Sweepstakes.
Intel is committed to compliance with all applicable laws, regulations, policies and ethics rules. This notice is intended to ensure that your participation in this Sweepstakes will not violate any such laws, regulations, policies or rules. Intel seeks no promises or favoritism for itself or any of its affiliates in exchange for the opportunity to participate in the Sweepstakes.  By entering the Sweepstakes, (i) you agree that your participation in the Sweepstakes – including your acceptance of any potential prize – will not violate any law, regulation, policy or rule of your country, state or government agency; and (ii) you certify that any potential prize is not in exchange for an agreement to influence a recent, pending or anticipated act or decision that may result in Intel obtaining or retaining business or a business advantage.
7.         Disputes /Choice of Law
Except where prohibited, each entrant agrees that: (1) any and all disputes, claims and causes of action arising out of or connected with this Sweepstakes or any prize awarded shall be resolved individually, without resort to any form of class action, and exclusively by state or federal courts situated in Seattle, Washington, (2) any and all claims, judgments and awards shall be limited to actual out-of-pocket costs incurred, but in no event attorneys' fees; and (3) no punitive, incidental, special, consequential or other damages, including without limitation lost profits may be awarded (collectively, "Special Damages"), and (4) entrant hereby waives all rights to claim Special Damages and all rights to have such damages multiplied or increased.  Delaware law, without reference to Washington choice of law rules, governs the Sweepstakes and all aspects related thereto. 
8.         Sponsor
The Sponsor of this Sweepstakes is Intel Corporation.
9.         Winners List
Can be found on the Buzz Workshop website page within 24 hours of the sweepstakes.
When & Where

DigiPen Institute of Technology
9931 Willows Rd NE
Redmond, WA 98052


Thursday, August 7, 2014 from 11:00 AM to 9:00 PM (PDT)
Add to my calendar
Organizer
Intel is a world leader in computing innovation. The company designs and builds the essential technologies that serve as the foundation for the world's computing devices. Additional information about Intel is available at software.intel.com.