Location
SUP46
Regeringsgatan 29
5th floor
111 53 Sweden
Sweden
Description
The 2014 Intel® Buzz Workshop series is back by popular demand! This series of community workshops is designed to help professional game developers tackle the gaming industry's biggest problems. Intel is serious about game development and working with indies. We're listening; we want to hear your ideas. Key highlights include: Technical sessions, panels, Developer Showcase and expo, networking, prizes giveaways, party and great food!
The event will be a full day workshop followed by a chance to network and relax with other developers, Intel and their partners.
There will also be a chance to do a 2 minute pitch and win a laptop and various other prizes.
We have been to San Francisco, Seattle and London and now the Buzz Workshop team are heading over to Europe to meet some great developers and to share some of our experiences and find out how we can support you. So sign up for our Stockholm event today!
All proceeds for this event will be going to a local childrens charity - Rädda Barnen (Save the Children).
Blog
Check out our blog for updates from our recent event in London and updates for the Stockholm event. https://software.intel.com/en-us/buzzworkshop-home
Prizes & Giveaways:
There will a laptop for the winner of the showcase and the 3 runners-up will also get a tech prize. In addition we will be giving away tech prizes through out the day and remember tweeting is rewarded at the event, so get your twitter on!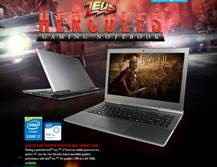 Schedule:
When
What
10:30 - 11:00
Registration & Refreshments
11:00 - 11:15
Welcome & Introduction
11:15 - 12:00
Title: The Future of Unity: Create, Click and Connect
Speaker: Andy Touch (Unity)
12:00 - 1:00
Lunch, DEMO, Ask an Expert and Unity Build
1:00 - 1:30
Title: eSports and competitive games - thoughts on how to win
Speaker: Arne Peters (ESL Gaming)
1:30 - 2:00
Title: Accelerate your game development
Speaker: Xavier Hallade (Intel)
2:00- 2:45
Title: The Magic Of Unreal Engine 4
Speaker: Sjoerd De Jong (Epic Games)
2:45 – 3:00
Break
3:00 – 3:45
Talk: Power Efficient Programming to Improve Gaming Experience
Speaker: Antoine Cohade (Intel)
3:45 - 4:30
Talk: Adding x86 to Sonic Dash Within a Git Workflow
Speaker: Lee Winder (Sega)
4:30- 5:15
Panel: "How will game development evolve over the next few years?"
Speaker: Bob Gardner (Moderator, Intel), Sjoerd De Jong (Epic), Kai Tuovinen (Frozenbyte), Lee Winder (Sega), Andy Touch (Unity)
5:15 - 6:00
Developer Showcase- Face-off against other game developers by featuring their game trailer and demo at the event.
6:00 - 7:00
Dinner
7:00 - Late
Entertainment, party, Game play and Networking
Developer Showcase:
Face-off against your peers by featuring your game trailer and demo in the Developer Showcase, our competition to find the best game of the show. Compete to win a hardware prize and a profile article on Intel's Developer Zone to shine the spotlight on your creation. Here's how to enter:
Purchase a Game Developer Admission Ticket

Develop a two-minute trailer or introduction to your game/demo

Email carri@secret-sauce.co.uk a link to where we can download your trailer as well as a download code for your game/demo and we will email you a confirmation with additional details

Attend Intel Buzz Workshop Stockholm

During the developer showcase competition, you'll be able to give a 2 minute elevator pitch on why your game deserves to win the showcase

Winners will be selected by attendee feedback at the end of the showcase competition

The winner will score a hardware prize (Laptop, Tablet and SSD Hard Drive) and a profile article on

Intel's Developer Zone

We'll also have a Developer Showcase Lounge, so be sure to bring your game loaded up on your smartphone or tablet so that you can let attendees go hands-on with your creation during the cocktail reception

Your game does not need to be completed or on a mobile platform to be able to take part in the showcase.
To showcase your game for The Developer Showcase participants must contact carri@secret-sauce.co.uk
Confirmed Games in the showcase are:
Mexond Entertainment - with "Decoy" @Mexond - Link to tralier
Poppermost Productions - with "SNOW" @poppermostprod - Link to trailer
Michael Levall - with "Please Knock on My Door" @DeadSharkLevall
Vitaliy Lakusta - with "Color Ninja" - Link to Facebook
Super 2k Studio - with "Rocket Nova" - Link to trailer
FrozenByte - with "Splot" - Link to trailer
Tech Advice
Hey! Intel engineers will be on site at Buzz Stockholm to show you how easy it is to add x86 support to your Unity based Android game. Bring your code with you, and visit us in the expo hall to sign up for our build suite. A limited number of slots and devices will be available for those who add x86 support on site and for continuing development.
Sponsored By:

Speakers:
Andy Touch, Unity
Ever since he downloaded Unity, added 3D physics to 1000 cubes and watched them bounce around, Andy Touch has been addicted to experimenting with gaming technology. Having previously taught game development to university students, he is now part of Unity Technologies' evangelism team helping to spread the word of the game engine and to show off what it can do! When he isn't tinkering with Unity, he can be found marathoning TV shows or playing Mario Kart.
Arne Peters, Intel
Arne Peters has been working in the games and technology industry for most of his life, serving in management positions at companies like Intel, cdv, Atari and Nintendo. Starting on the game development and producing side, he later moved into publishing and business development. At Intel Corporation he was responsible for the games and content strategy for the EMEA region, working with studios and publishers on developing games for the latest PC technologies and growing the PC ecosystem. Prior to joining Turtle Entertainment, Arne Peters was Managing Director at 505 Games and responsible for the German and Eastern European region.
Sjoerd De Jong, Evangelist, Epic Games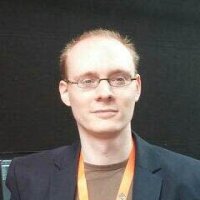 As Evangelist for Epic Games, Sjoerd travels around Northern Europe to promote Unreal Engine 4. With 15 years of experience in Unreal Technology, Sjoerd is an expert at a wide range of Unreal Engine topics.
Antoine Cohade, Intel
Antoine joined Intel's Developer Relation Division in 2011 where he supports game developers in optimizing their windows and android games. He holds a Masters in electrical and software engineering from ISEN Toulon (France). When not planted firmly in front of his laptop Antoine can be found outdoors enjoying the Alps and occasionally mixing electronic music.
Lee Winder, Sega
Lee Winder has worked in the Games Industry for over a decade, working on a wide range of platforms from next generation consoles to low end mobile devices. He's currently working for SEGA Hardlight, a primarily mobile studio creating games using beloved SEGA IP, like Sonic Dash and Crazy Taxi: City Rush.
Kai Tuovinen, Frozenbyte
Kai works as the Marketing Manager at Frozenbyte and has been with the company since 2012, now handling most of the marketing planning and PR. Currently focused on the October 23rd launch of Splot - Frozenbyte's new mobile title.
Xavier Hallade, Intel
Xavier Hallade is Developer Evangelist in Intel Software and Service Group in Paris, France.
He is helping developers to improve their support for new hardware and technologies backed by Intel, with a focus on the Android NDK and dual-displays.
Bob Gardner, Intel
Bob is a developer relations engineer and evangelist with a passion for mobile technology and public speaking. He specializes in Android and has been working with it and on it since shortly after its inception; and has a huge interest in the world of gaming, board, card and computer. His speaking credits include MWC, GDC, IDC, SIGGRAPH and Develop; and has guest lectured at a number of Universities; all of these on the world of mobile technology and mobile graphics
Photographs from our London Event, 2nd October 2014