Description
The 2014 Intel® Buzz Workshop series is back by popular demand! This series of community workshops is designed to help professional game developers tackle the gaming industry's biggest problems. Intel is serious about game development and graphics on Android and Windows. We're listening; we want to hear your ideas. Key highlights include: Technical sessions, panels, Developer Showcases, networking, prizes giveaways, and great food!
The event will be a full day workshop followed by a chance to network and relax with other developers, Intel and their partners.
There will also be a chance to do a 2 minute pitch and win a laptop and various other prizes.
We have been to San Francisco and Seattle and now the Buzz Workshop team are heading over to Europe to meet some great developers and to share some of our experiences and find out how we can support you. So sign up for our London event today.
All proceeds for this event will be going to Special Effect
Prizes & Giveaways:
There will a laptop for the winner of the showcase and the 3 runners-up will also get a tech prize. In addition we will be giving away tech prizes through out the day.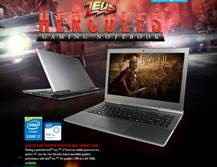 When
What
10:30 - 11:00
Registration & Refreshments
11:00 - 11:15
Welcome & Intro
11:15 - 12:00
The Do's and Don'ts of Delivering Endless Delight
Speaker: Oscar Clark (Unity)
Games development is extraordinarily competitive and we all need to understand the design and discovery tricks to give us the best chance for success. This session will ask you to consider everything from the player lifecycle to the Mode of Use of the device to ensure the best discovery, monetisation and retention for your players experiences.


12:00 - 1:00
Lunch, DEMO, Ask an Expert and Unity Build
1:00 - 2:00
Codemasters GRID Autosport: The road to ultimate graphics on both PC and tablet.
Speaker: Richard Kettlewell (Codemasters) and Robert Gardner (Intel)
2:00- 2:45
OpenGL on Android L
Speaker: Shanee Nishry (Google)
2:45 – 3:00
Break
3:00 – 3:45
Adding High-end Graphics Effects to GT Racing 2 for Android x86
Speaker: Steve Hughes (Intel)
3:45 - 4:30
Friction Free Gaming
Speaker: Will Eastcott (Playcanvas)
4:30- 5:15
Panel: "How will game development evolve over the next few years?"
Speaker: Bob Gardner (Moderator, Intel), Oscar Clark (Unity), Richard Kettlewell (Codemasters), Shanee Nishry (Google), Will Eastcott (Playcanvas)
5:15 - 6:00
Developer Showcase- Face-off against other game developers by featuring their game trailer and demo at the event.
6:00 - 7:00
Dinner
7:00 - Late
Entertainment, party, Game play and Networking

Developer Showcase:
Face-off against your peers by featuring your game trailer and demo in the Developer Showcase, our competition to find the best game of the show. Compete to win a hardware prize and a profile article on Intel's Developer Zone to shine the spotlight on your creation. Here's how to enter:
Purchase a Game Developer Admission Ticket

Develop a two-minute trailer or introduction to your game/demo

Email carri@secret-sauce.co.uk a link to where we can download your trailer as well as a download code for your game/demo and we will email you a confirmation with additional details

Attend Intel Buzz Workshop London

During the developer showcase competition, you'll be able to give a 2 minute elevator pitch on why your game deserves to win the showcase

Winners will be selected by attendee feedback at the end of the showcase competition

The winner will score a hardware prize & a profile article on

Intel's Developer Zone

We'll also have a Developer Showcase Lounge, so be sure to bring your game so that you can let attendees go hands-on with your creation during the breaks and party
To showcase your game for The Developer Showcase participants must contact carri@secret-sauce.co.uk
Contact: If you have any questions regarding your submission, please email carri@secret-sauce.co.uk
Tech Advice
Hey! Intel engineers will be on site at Buzz London to show you how easy it is to add x86 support to your Unity based Android game. Bring your code with you, and visit us in the expo hall to sign up for our build suite. A limited number of slots and devices will be available for those who add x86 support on site and for continuing development.
Sponsored By:
GlobalStep is a group of professionals who are dedicated to providing the best possible QA Services in the world at a competitive price point.

We support your development and publishing objective by helping you to:
Reduce Development Time and meet your Delivery Schedule:
We make sure that we understand your development cycle and tailor our efforts to best suit your needs.
Improve Product Quality:
We understand your needs and have the capability to deploy a suite of multiple testing techniques to help you make your product the best it can be, within the resource and time constraints that you define.
Reduce Costs:
Our professionals specialize in game testing.
Speakers
Shanee Nishry, Google
Shanee is a Developer Advocate at Google with the mission to make game development easier, efficient and fun. As a game developer with a passion for engine architecture she is pushing Android gaming forward along with Google Play Game Services to connect games and players on all platforms.
In her free time Shanee experiments with new technologies, procedural world generation, prototypes games and enjoys strategy & role-playing titles.
Oscar Clark, Unity
Oscar Clark is an Author, Consultant and Evangelist for Everyplay from Unity Technologies. He has been a pioneer in online, mobile and console social games services since 1998. He provided 'vision' for one of the first Online games communities (Wireplay - British Telecom); was global lead for games at Hutchison Whampoa (3UK) which included (perhaps) the first mobile in-App purchase; and was Home Architect for PlayStation®Home.
He is a regular columnist on PocketGamer.Biz and is an outspoken speaker at countless games conferences including GDC, Casual Connect, Game Connection and Develop on Games Design, Discovery and Monetisation. He is a Mentor for accelerator GameFounders and has guest lectured on Social Freemium Games Design for several Universities. His first book, "Games As A Service - How Free To Play Design Can Make Better Games" was published by Focal Press and is available on Amazon, Kindle, Kobo and iBooks

http://blog.everyplay.com
http://www.gamesasaservice.net
uk.linkedin.com/in/oscarclark
Steve Hughes, Intel
Steve Hughes is a Senior Application Engineer with Intel focusing on support for game development on x86 platforms ranging from desktops through tablets to phones. Prior to Intel, Steve worked for 12 years as a game developer for a number of companies where he worked on all aspects of game development.
Robert Gardner, Intel
Bob Gardner is a developer relations engineer and evangelist with a passion for mobile technology and public speaking. He specializes in Android and has been working with it and on it since shortly after its inception; and has a huge interest in the world of gaming, board, card and computer. His speaking credits include MWC, GDC, IDC, SIGGRAPH and Develop; and has guest lectured at a number of Universities; all of these on the world of mobile technology and mobile graphics
Will Eastcott, PlayCanvas
Will is the co-creator of PlayCanvas, the world's first cloud- hosted game development platform. He is a veteran video game developer with over 17 years of games industry experience. He is the former Technical Director for Europe at Activision and has credits on many of the major game franchises of the last 10 years, such as Grand Theft Auto, Call of Duty, Max Payne and DJ Hero.
***Check out our Stockholm event on 23rd October by clicking here***
Organizer of Intel® Buzz Workshop for Game Developers: Be Mobile (London, UK)