Description
Title: Integrity as a Security Professional & as a Christian
Speaker: Vern Williams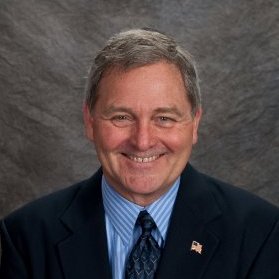 Speaker Bio:
Vern Williams,
CISSP, CSSLP, ISSEP, ISAM, CBCP
MSIS, Hawaii Pacific University
ISSA Distinguished Fellow and Senior Member IEEE

Leader and consultant with 17 years of Navy Nuclear experience and over 19 years in the IT and security arena. A Christian almost all of my life. Qualified as a Certified Secure Software Lifecycle Professional and taught the CSSLP for ISC2. Established a CISSP course at ACC and started TRISC, now in its 7th year. Active volunteer leader in the security space including serving as COO for ISSA International, Chair of the Austin ASIS chapter and past President of the Capitol of Texas ISSA chapter as well as currently active as the founding member and Director of Membership for both the Central Texas ISSA chapter and the Austin InfraGard chapter. Also, serves as Disaster Relief Coordinator for Hill Country Bible Church for the Austin Disaster Relief Network and an Instructor for NRA courses.
To get more information about upcoming meetings and HackFormers, visit http://www.hackformers.org
Twitter Handle: @hackformers
LinkedIn Group: http://www.linkedin.com/groups?gid=4239683