Description
Integrative Politics with Marianne Williamson
a series that explores the intersection of spirituality & politics
with special guest, Sarah Smarsh
Tonight we examine class, place, and inequality -- and how we might transcend the socioeconomic lines that seem to divide us.
• • • •
"... today there is a marked shift in tone on the left – a reconciliation of the public sphere with private meaning, from social-justice-driven religion to non-religious, even atheist, humanism." - Sarah Smarsh, The Guardian
• • • •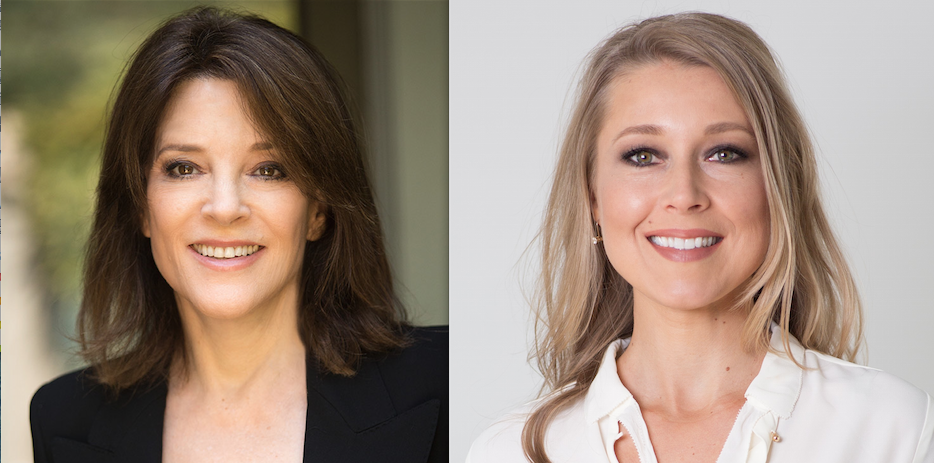 • • • • •
Journalist Sarah Smarsh has covered socioeconomic class, politics and public policy for The Guardian and The New York Times and is a frequent commentator on class inequality. Smarsh's first book, Heartland: A Memoir of Working Hard and Being Broke in the Richest Country on Earth, debuted as a New York Times bestseller and is a finalist for the Kirkus Prize and the National Book Award. Read her recent article in The Guardian HERE.
• • • • •
Marianne Williamson, internationally acclaimed NY Times bestselling author, lecturer, spiritual teacher & activist, whose books include the recently released 20th Anniversary edition of Healing The Soul of America.
• • • • • •
Integrative Politics with Marianne Williamson
our political choices are marks of our moral values and spiritual convictions, from how we treat the environment to how we treat each other. realize what Mahatma Gandhi meant when he said, "politics should be sacred," meaning: governance that stems from the deepest part of ourselves.
• • • • • • •
"It's in that convergence of spiritual people becoming active and active people becoming spiritual that the hope of humanity now rests."
—Van Jones
---
by purchasing this ticket, we welcome you to the abc carpet & home events community emails.