Description
Integrative Politics with Marianne Williamson
a series that explores the intersection of spirituality & politics
with special guest, Ana Levy-Lyons
We revisit the ancient words of the Ten Commandments as they are revealed in new light & explored as practices for realizing social justice & equality in today's world.
• • • • •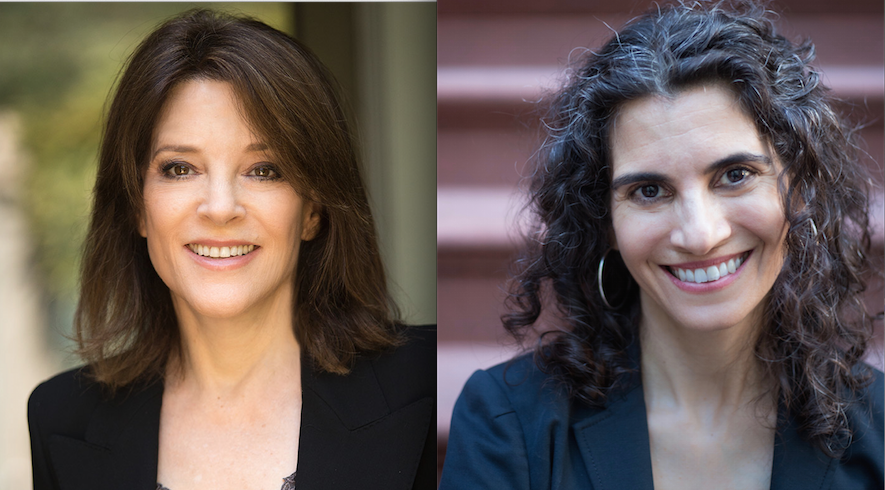 Ana Levy-Lyons, author of No Other Gods: The Politics of the Ten Commandments, contributing editor at Tikkun magazine, senior minister at First Unitarian Congregational Society in Brooklyn, M.Div. from the University of Chicago Divinity School.
Marianne Williamson, internationally acclaimed NY Times bestselling author, lecturer, spiritual teacher & activist, whose books include the recently released 20th Anniversary edition of Healing The Soul of America.
• • • • •
Integrative Politics with Marianne Williamson
our political choices are marks of our moral values and spiritual convictions, from how we treat the environment to how we treat each other. realize what Mahatma Gandhi meant when he said, "politics should be sacred," meaning: governance that stems from the deepest part of ourselves.
• • • • •
"It's in that convergence of spiritual people becoming active and active people becoming spiritual that the hope of humanity now rests."
—Van Jones